SBF's 'Sam Coins' are alive and well, and they are frontrunning the rally 
SBF-backed altcoins are rallying despite the disgraced founder being convicted on seven federal counts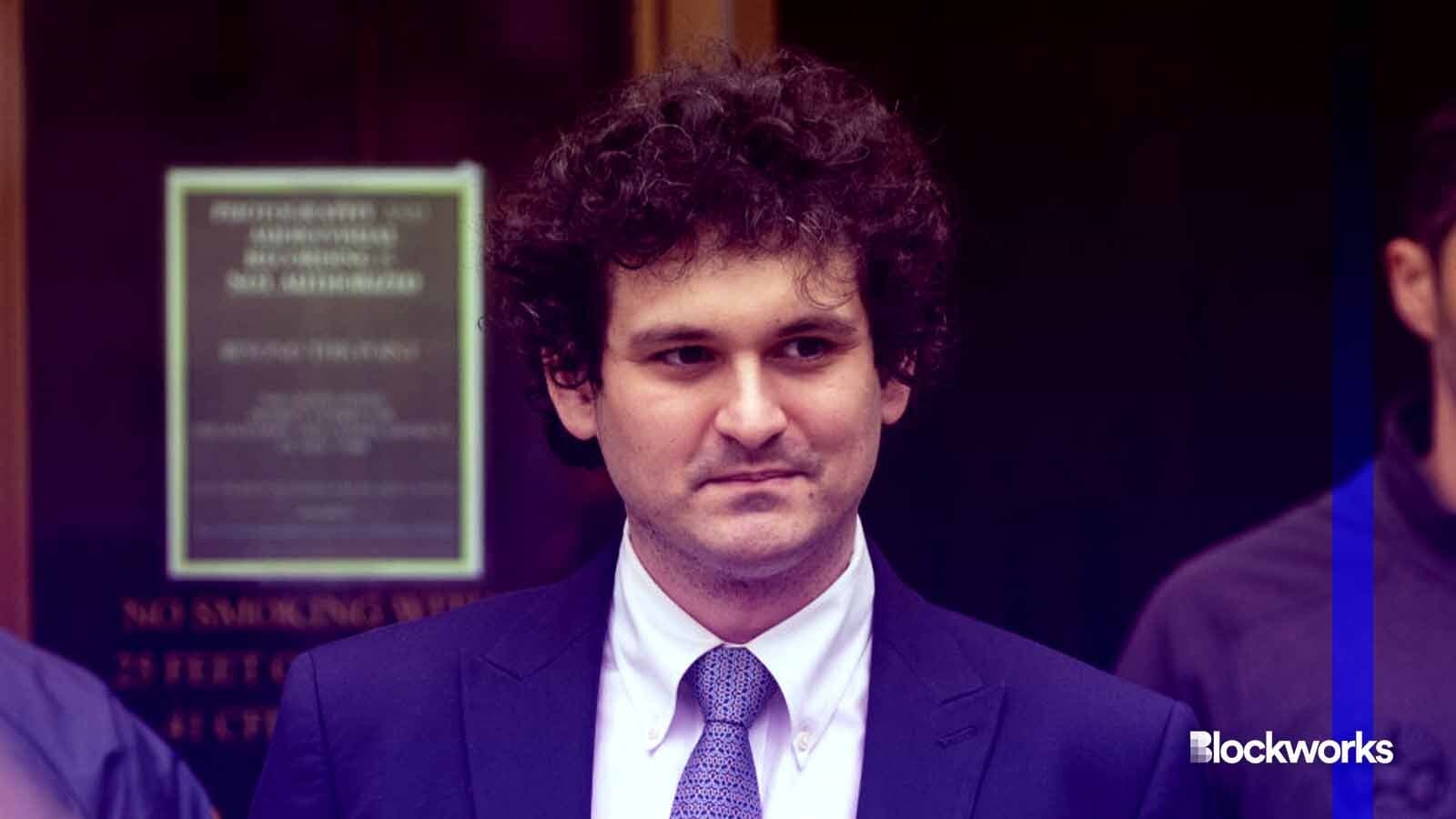 Getty modified by Blockworks
A week after a jury found him guilty on all seven counts of fraud and conspiracy, Sam Bankman-Fried's former tokens of choice have emerged as frontrunners in the altcoin rally. 
Risk-on is back in crypto markets, a trend analysts attribute (potentially prematurely) to bitcoin, and now ethereum, ETF optimism and estimates that the Federal Reserve's rate-hiking cycle has reached a peak. Bitcoin and ether logged impressive gains over the last week — 7% and 15.5%, respectively — but the moves of smaller tokens have dwarfed these rallies. 
Perhaps the most 'Sam coin' of all, FTX's native token (FTT) leads the pack, posting a staggering gain of 200% over the week and 75% over the past 24 hours alone. Traders appear to be betting on a revamped FTX exchange launching, a narrative driven by reports that exchange Bullish and other firms are vying to purchase the bankrupt FTX. 
Some analysts are going all in on the theory, likely pushing investors to finalize their trades. 
Read more: FTX mulls reboot proposals from bidders: Bloomberg
"While the announcement of FTX's winning bid could occur in December 2023, we project the exchange to be operational by May or June 2024," analysts from Matrixport wrote in a research note Thursday. "FTX is anticipated to reclaim its position as a top 3 exchange within twelve months."
Other 'Sam coins' posting rallies are following far more elusive narratives, such as serum (SRM), oxygen (OXY) and maps (MAPS), but are still far outperforming other altcoins. 
Decentralized exchange Serum's SRM token, which Bankman-Fried aggressively invested in and promoted, is up more than 33% in the past seven days. 
Bankman-Fried also poured money into Maps.me, a decentralized mapping application, leading the company's $50 million funding round in January 2021. Today, MAPS is up 14% in the past 24 hours.
Another Alameda Research-backed operation, oxygen, dipped slightly Friday, but remains up more than 25% over the past week. 
Altcoins including ripple (XRP), cardano (ADA) and dogecoin (DOGE) may be in the green, but none have managed to crack 5% over the past 24 hours. 
Solana (SOL) is also known as a "Sam coin," at least to federal prosecutors during the disgraced FTX founder's criminal trial last month. It seems to have "transcended" Bankman-Fried over the past year, Roshun Patel, partner at Hack VC, said. 
Bankman-Fried, once a larger backer of SOL, called the token crypto's "most underrated" asset in 2021. FTX still holds some 50 million SOL tokens (most of which are locked) worth more than $1 billion, according to bankruptcy filings last month. 
Solana remains the sole "Sam coin" in the green over the year, posting a remarkable 214% increase since November 2022. OXY, MAPS and SRM are all in the red, even after this week's rally. 
SRM and MAPS lead the decline, losing 88% and 70%, respectively, since this time last year.
---
Don't miss the next big story – join our free daily newsletter.