Scaramucci's SkyBridge Calls Bitcoin 'Gold 2.0' on Fund Launch Call
SkyBridge Capital, the $9.2 billion fund founded by Anthony Scaramucci, poured $310 million into its first bitcoin fund earlier this month, claiming the product will serve as the essential middleman between high-stakes investors and Bitcoin.  Scaramucci encouraged investors to look at […]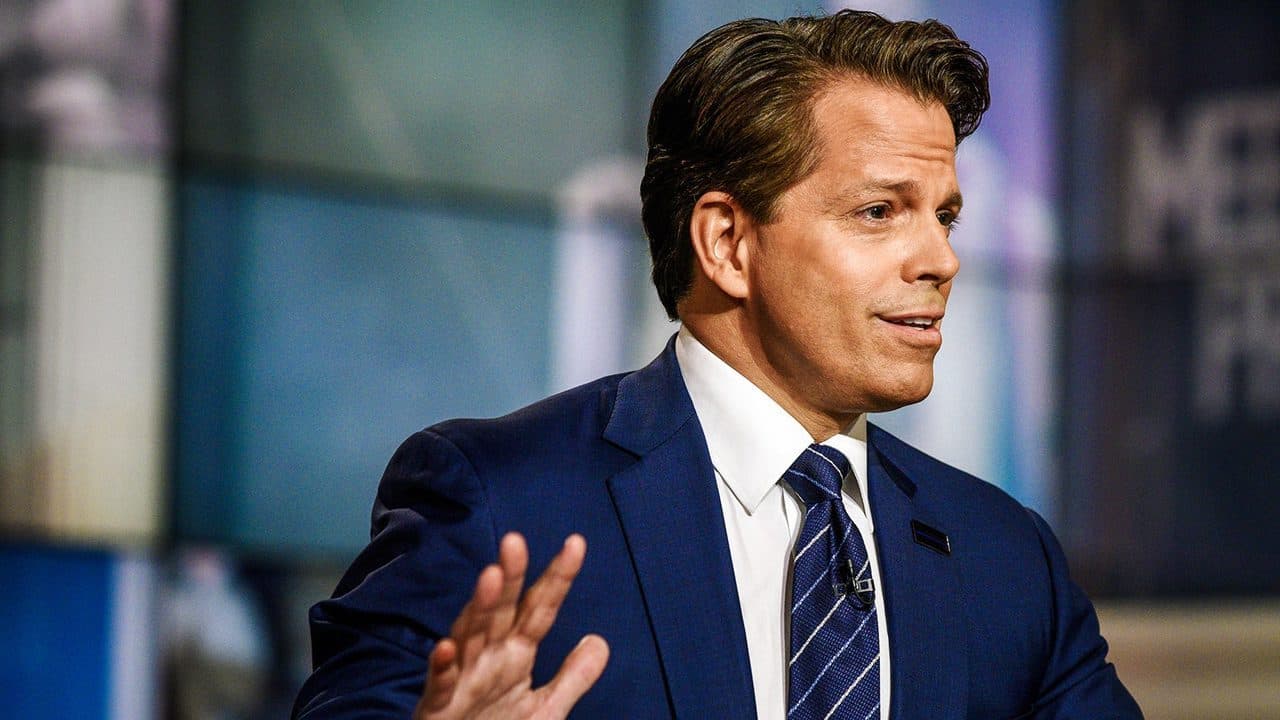 Anthony Scaramucci, founder and chairman of Skybridge Capital
key takeaways
After 6,000 viewers attempted to join the Bitcoin fund's launch call last week and crashed the system, SkyBridge tried again on Tuesday
Fund managers say that the time is now and investors shouldn't wait to get exposure to Bitcoin, even if they don't completely understand it
Skybridge charges 75 basis points with no annual fee with a $50,000 minimum investment
SkyBridge Capital, the $9.2 billion fund founded by Anthony Scaramucci, poured $310 million into its first bitcoin fund earlier this month, claiming the product will serve as the essential middleman between high-stakes investors and Bitcoin. 
Scaramucci encouraged investors to look at Bitcoin like gold, claiming Bitcoin's recent pullback that saw the largest digital currency plunge 20% is no cause for concern.
"We believe that Bitcoin is effectively the infrastructure of a fully global monetary network slash store of value, similar to something like an Amazon for retail, or Facebook for social networking," said Scaramucci on Tuesday's launch conference call. "Bitcoin is here to stay and Bitcoin is the winner." 
SkyBridge Bitcoin Fund charges 75-basis-points and no annual fee. There is a minimum investment of $50,000 and the firm uses Fidelity as the custodian for its Bitcoin. 
Scaramucci, who previously served for eleven days as U.S. President Donald Trump's communications director, says investors weary of the asset class need to look at digital coins as the future of money. 
"When I first looked at Bitcoin, frankly, I did not understand it," said Scaramucci. "The breakthrough, eureka moment for me was when I recognized that this is actually a stable, decentralized monetary network." 
An On-Ramp for Early Adopters
While cryptocurrencies have made significant strides in recent months in gaining institutional acceptance, the asset class remains anxiety-inducing for many. Retail investors can buy Bitcoin directly on an exchange, but there is no guarantee of security or custody. A Bitcoin ETF will likely alleviate these concerns, but the Securities and Exchange Commission has not yet approved this structure.
"I view the fact that Bitcoin is difficult to buy as just a sign that it's early, people that invest now will still get the rewards that go to the early adopters," said Brett Messing, president and COO of SkyBridge. "There will probably be a Bitcoin ETF within the next year or two, and you want to be in Bitcoin before that ETF comes." 
Without an ETF available, many have turned to investment vehicles like Grayscale's Bitcoin Trust (ticker GBTC) and the Bitwise 10 Crypto Index Fund (ticker BITW) to gain exposure without having to actually hold digital coins. These options tend to have no minimum investment requirement and can be traded like a stock, but come with major premiums in addition to annual fees. 
SkyBridge advertises their product as an alternative to Grayscale's trust, going as far as calling GBTC an 'unwise' investment on the SkyBridge website. 
"Some people will say, 'well isn't it easier for me to just buy GBTC rather than investing in a fund?'" said Messing. "It might be easier, but I think it is quite inadvisable." 
The Bitcoin fund launch comes after investors pulled $1.7 billion from SkyBridge in March 2020.