SEC in Receipt of VanEck's Bitcoin ETF Application
In just over a month, Canadian bitcoin ETFs might just have some competition from their neighbors down south.  The Securities and Exchange Commission announced today that it is in receipt of VanEck's application for its proposed bitcoin ETF. Should that be […]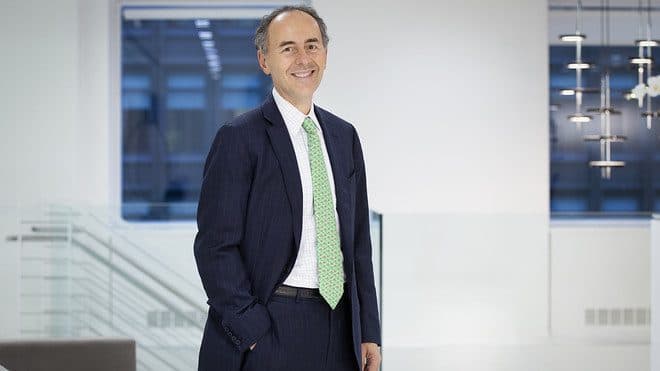 VanEck CEO Jan Van Eck | Source: VanEck
key takeaways
The US could soon have its first bitcoin ETF, with an announcement expected in late April or early May
VanEck is one of the world's largest ETF managers
In just over a month, Canadian bitcoin ETFs might just have some competition from their neighbors down south. 
The Securities and Exchange Commission announced today that it is in receipt of VanEck's application for its proposed bitcoin ETF. Should that be approved, it would set the stage for the first bitcoin ETF to be launched on an American exchange. 
Historically, the SEC has rejected all of the prior bitcoin ETF applications citing the potential for market manipulation and a host of other concerns —and VanEck withdrew its prior application. However, in the time since then, regulators in Ontario have approved three bitcoin ETFs and it's hoped that these would serve as a precedent for approval by the SEC. 
Infrastructure in place for a bitcoin ETF
In an earlier interview with Blockworks, Brian Mosoff, CEO of Ether Capital, which acted as a special consultant for Toronto-listed Purpose Investment's Bitcoin ETF, the world's first, said that the availability of institutional-grade infrastructure helped convince regulators that the market was ready for such a product. The success of prior closed end funds like the Grayscale Bitcoin Trust (GBTC) or 3iQ's bitcoin fund effectively solidified things. 
"These were important products to bring to the market and they really paved the way for the regulator to get comfortable and say, 'there are institutional grade ways we can do custody, right?'" Mosoff said. "The closed end funds were in the market long enough and proved the custodians weren't going to get hacked."
Prior applications for bitcoin ETFs in Canada Mosoff is familiar with were all during the bull run of 2017, and at that time regulators at Ontario's Security Commission were frankly skeptical that this was an asset class that was going to be around for a long time. 
"I think that they were right to have all those concerns in 2017. The space is very different three years later than it was back then," he said. 
SEC commissioner Hester Peirce, dubbed the "Crypto Mom" by her fans, has been a long supporter of a bitcoin ETF being listed in the US. In a February interview with CoinDesk TV, Peirce pointed to the success of the bitcoin ETFs in Canada as proof that the American market is ready for one. 
"I feel that trend reinforces my position, I gave it several years ago. We are ready for a Bitcoin Exchange Product," she said. "I would like to see an Exchange Product move forward. Facts and circumstances matter, but I think people are looking for ways to access Bitcoin via our regulated market."
The price of bitcoin is opening the Thursday US trading session at approximately $58,408.