SEC Sues Dragonchain Over $16.5M ICO
Dragonchain is charged with violating the Securities Act of 1933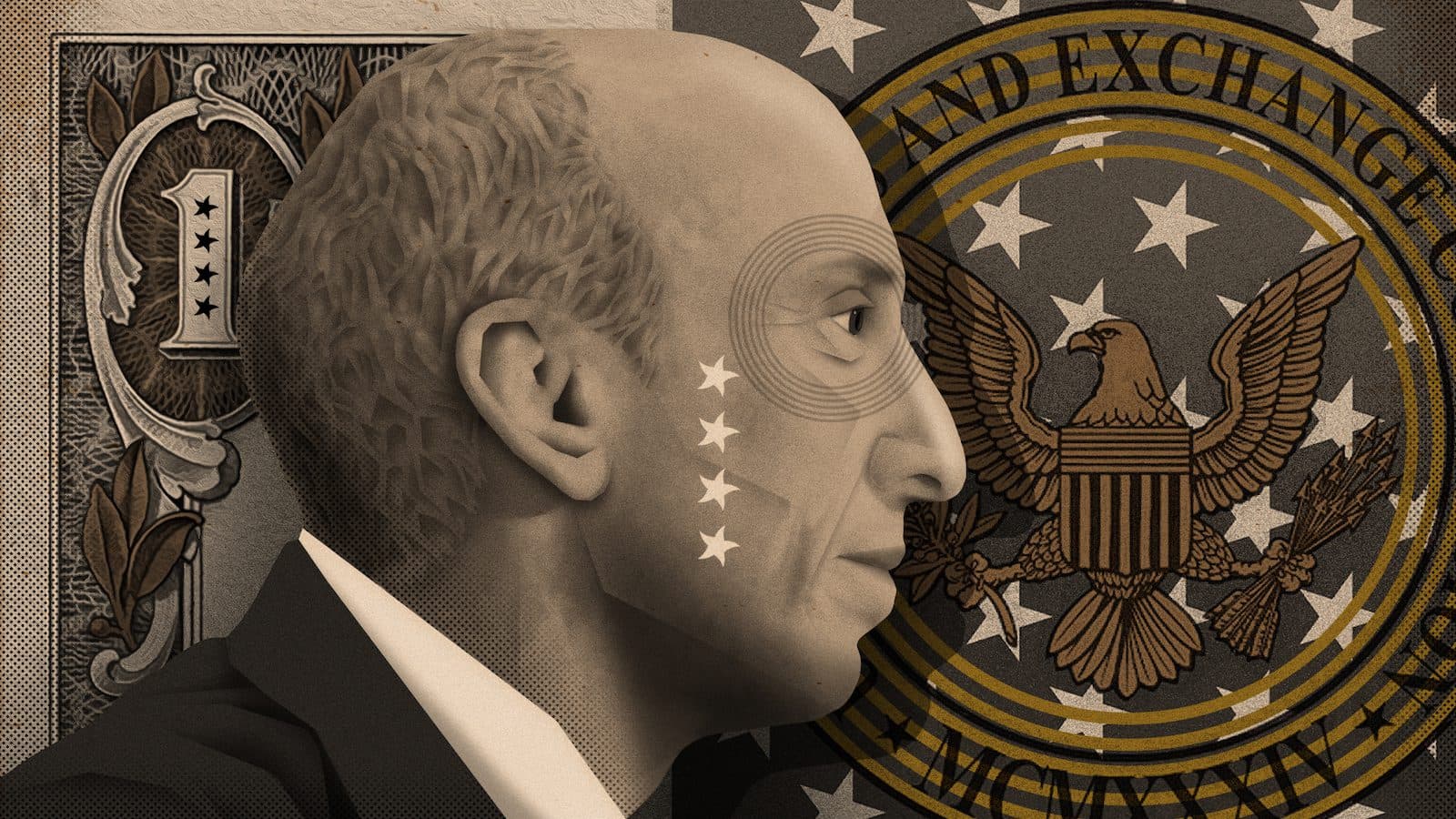 Gary Gensler, Chair, US Securities and Exchange Commission | Blockworks exclusive art by Axel Rangel
key takeaways
DRGN token dropped over 15% since the announcement
SEC is requesting Dragonchain return the $16.5 million with interest
The SEC is suing startup founder John Joseph Roets and three entities he controls — Dragonchain, the Dragonchain Foundation and The Dragon Company — for raising $16.5 million in unregistered cryptoasset securities offerings.
Open source blockchain Dragonchain was originally developed as Disney's private blockchain platform in Seattle in 2016. The court filing, in the US District Court for the Western District of Washington, charges the defendants with violating the Securities Act of 1933.
The SEC claimed both the 2017 presale and the Initial Coin Offering (ICO) of Dragon tokens (DRGN) were unregistered crypto asset securities offerings that allegedly raised approximately $14 million from over 5,000 investors.
Another $2.5 million worth of DRGN was allegedly offered and sold between 2019 and 2022 "to cover business expenditures and market Dragonchain technology."
The agency now demands disgorgement of the proceeds with prejudgment interest and a civil monetary penalty.
The altcoin has fallen sharply — roughly 15% after the announcement — $0.02 at the time of publication.
DRGN has been under investigation by the SEC since 2018, and the company recently published a letter in response to the SEC's recommendation to charge the aforementioned parties on April 27, 2022. 
Over the four-year-long dealings with the SEC, Roets' argument wasn't taken seriously, he wrote in the letter.
He added that the SEC is "picking and choosing projects to target…while giving a free pass to others."
The company maintains that a DRGN is not a financial security and that during the sale of the DRGN software micro-license, purchasers who paid with bitcoin (BTC) or ether (ETH) directly acquired the utility token as opposed to making an investment.
The SEC has been ramping up its enforcement actions against purveyors of cryptoassets, a trend anticipated to continue.
---
Don't miss the next big story – join our free daily newsletter.
Follow Sam Bankman-Fried's trial with the latest news from the courtroom.