Solana Soars While BTC, ETH and Cardano Dip
Altcoins investment products stealing market share from bitcoin and ether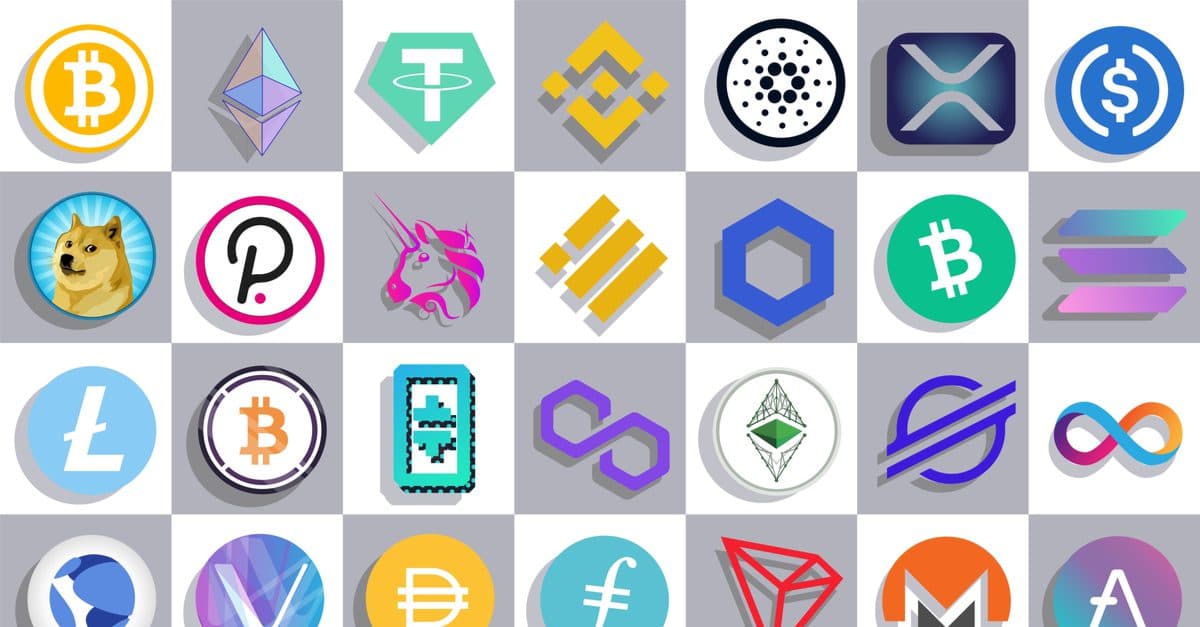 key takeaways
Solana's token price was up 11.2% in the past 24 hours and up 54.7% from a week ago as of Noon eastern on Tuesday, according to CoinGecko
The market share of altcoin investment products is at a record 35%, a CoinShares report found, with Ethereum AUM representing a record 28%.
Solana and cardano tokens, two Ethereum competitors, have gone in different directions over the last several days as altcoins continue to gain market share from bitcoin.
Cardano's ADA token price has dipped after rising above $3 last week following the hard fork of the blockchain platform's testnet. The network's Alonzo upgrade, which will enable smart contract functionality, is set to go live on Sept. 12.
ADA was at $2.44, as of Noon eastern, according to CoinGecko, representing a 14.2% dip and 10.6% decrease over the past 24 hours and last seven days, respectively. The token's market share, which is third-highest behind only bitcoin and Ethereum, has fallen from over $90 billion to about $78 billion.
Meanwhile Solana's SOL token price rose to $169.73 at that time, CoinGecko indicates. That price was up 11.2% in the past 24 hours and up 54.7% from a week ago. SOL's price was 331% higher than it was 30 days ago. Its rise is monumental considering that SOL suffered nearly $108.4 million in liquidations in the first four hours of US trading on Tuesday as the market dipped.
Matthew Sigel, head of digital assets research at fund manager VanEck, previously told Blockworks that the proliferation of competing Layer 1 smart contract platforms has come about amid a higher demand for transaction prices and throughput that are lower and faster than what the Ethereum network provides. 
He labeled Solana as the leader among about half a dozen Layer 1 smart contract protocols that could someday rival Ethereum, pointing to its potential of 50,000 transactions per second.
Osprey Funds revealed last month that it is seeking to bring an investment offering focused on SOL as the token became a top 10 digital asset by market capitalization.
Bitcoin sees inflows, but altcoins stealing market share
The price changes come after digital asset investment products saw inflows of $98 million last week, according to a CoinShares report, up from $24 million the week before. 
The figure reflects a turnaround for bitcoin (BTC), which raked in $59 million last week after seeing outflows of about $4 million the week prior. Bitcoin had eight consecutive weeks of outflows before last week despite its year-to-date inflows of about $4.2 billion.
BTC's price was at nearly $47,000 early Tuesday afternoon, a 9% decline from 24 hours before, CoinGecko data indicated. 
"We believe a combination of the El Salvador acceptance and positive price momentum in recent weeks is prompting the inflows," CoinShares Investment Strategist James Butterfill told Blockworks in an email. "In comparison to the run of outflows in 2018, where there were 6 consecutive weeks, it looks like the outflows had run their course."
Though inflows were seen across all digital assets, altcoins, on an assets under management-weighted basis, remain the favorite amongst investors. Altcoin market share is now a record 35% of investment products.
Solana had weekly inflows of $13.2 million last week, doubling its total inflows year-to-date, while Cardano had inflows of $6.5 million.
But despite inflows into Solana and Cardano, Ethereum's dominance continues to rise. It saw a third week of inflows amounting to $14.4 million, and its market share – based on assets under management – is at a record 28%.
Will Ethereum remain dominant? 
Though bitcoin has historically dictated the macro trend and remains the broader crypto market's safe-haven crypto asset, September could consist of select altcoins dislocating from BTC amid neutral and positive price action, according to crypto exchange Kraken's August Market Intelligence Report. As a result of Ethereum's London hard fork and EIP-1559  upgrade, about 155,000 ETH, or $549 million, was burned in August, the report noted.
The NFT boom has also brought more attention to Ethereum. OpenSea, the largest NFT marketplace, hit $3 billion, or 925,0000 ETH, in monthly volume or 925,000 ETH following the public sale of the Bored Ape Yacht Club NFTs.
"Whether you think the current hullabaloo over NFTs is a clear sign of an irrational mania or the early innings of a massive trend … it's undeniably bullish for ETH, where the vast majority of NFTs are minted and traded," said Matt Weller, global head of market research at Forex.com.
ETH's price was $3,481 just after Noon on Tuesday, which was down about 11% from the day before.
Ethereum's inflation rate is down to roughly 1% over the last month, he explained in a research note, adding that the supply of Ethereum may even turn deflationary early next year once the network shifts from proof-of-work to proof-of-stake security under the scheduled Ethereum 2.0 upgrade.
While Ethereum faces the challenge of high gas fees and slow transaction times, it benefits from currently having greater scale, Butterfill said. 
"It's quite possible for a less efficient crypto to maintain this market lead as it occurs in the old economy too," he explained. "Strictly speaking the US dollar shouldn't be the global reserve currency of the world given its quantitative easing program over the last decade, but it has the advantage of being the incumbent, and it's likely the same for Ethereum."
Are you a UK or EU reader that cant get enough investor-focused content on digital assets?Join us in London on November 15th and 16th for the Digital Asset Summit (DAS) London. Use code ARTICLE for £75 off your ticket. Buy it now.