Bucking Crypto Bear Trend, Telegram Progeny Promises a Ton
TON has delivered standout returns as other cryptocurrencies have struggled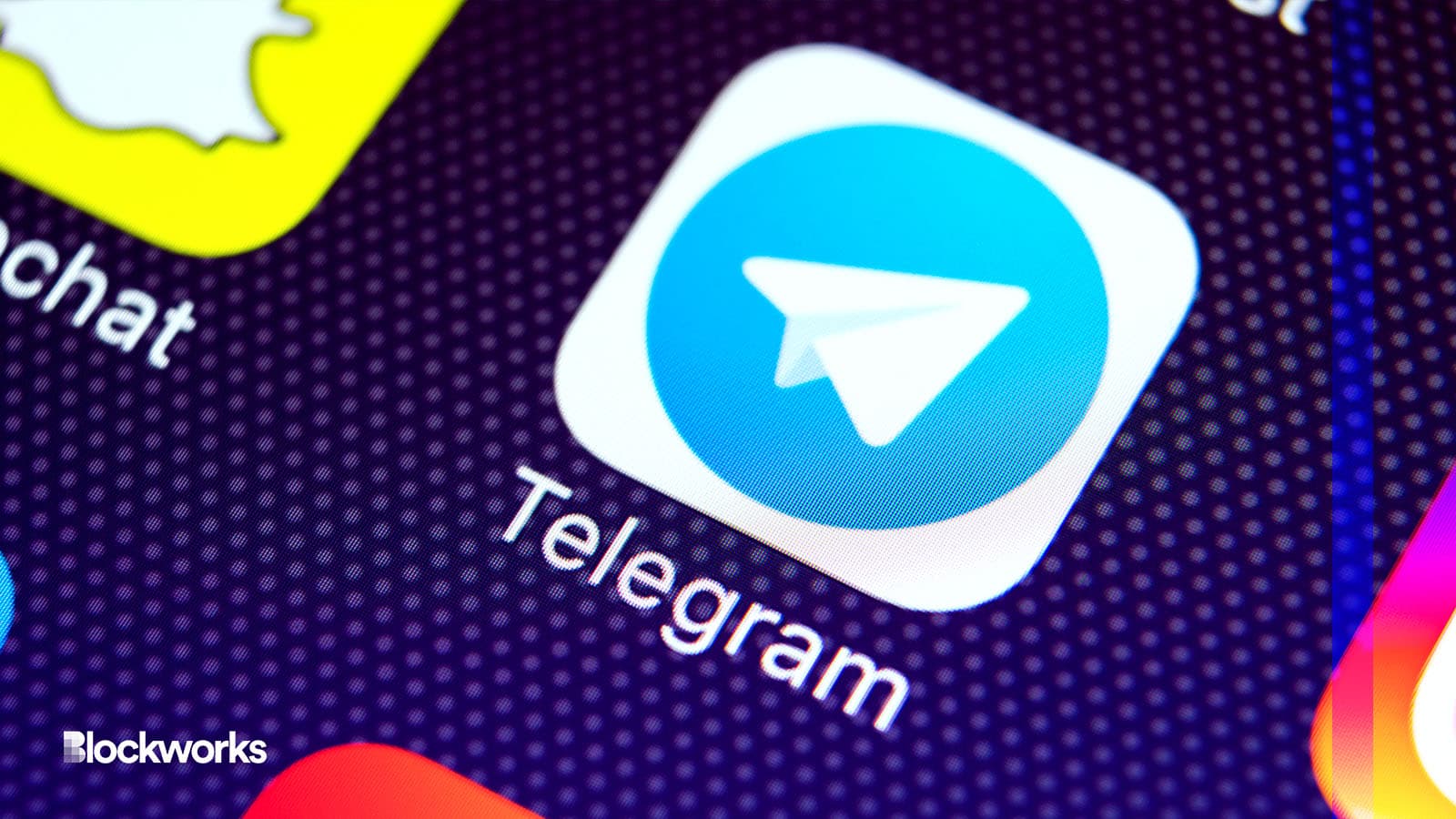 Source: BigTunaOnline/Shutterstock modified by Blockworks
In a sea of red since FTX bankruptcy's, the native cryptoasset of The Open Network (TON) has been a standout.  
Up around 50% since just Nov. 10, the layer-1 proof-of-stake blockchain progeny of Telegram — the messaging app wildly popular among industry participants — sits ahead of the more-familiar names of Chainlink and Cosmos in terms of market capitalization. That's even after accounting for a 30% retracement from its recent peak notched Dec. 19. 
TON's latest bullish indicator: a fresh $10 million injection earmarked for building out the blockchain's infrastructure from Cypher Capital, a multi-strategy crypto investment firm based in the United Arab Emirates (UAE).
The funding builds upon an earlier $126 million "rescue fund," debuted last month to support TON development, then-described as "a soft commitment … ready to deploy whenever there's a suitable opportunity that is in need of support from the TON community."  
Newly committed funds are set to focus on applications in the Middle East, Africa, Asia, Turkey, and India, according to Bill Qian, chairman of Cypher Capital and a board member of the TON Foundation, who in a statement called the network "a game changer in the Web3 space."
Telegram connection 
The bull case for TON leans heavily on its association with Telegram and its estimated 55 million monthly active users.
Though the SEC in 2019 shut down the messenger's in-house crypto effort, the app remains a major player in the community-forked initiative that relaunched the project in a more decentralized manner.
Telegram service fragment.com, for instance, offers an auction-style marketplace for Telegram usernames, which, unsurprisingly, uses the TON blockchain and corresponding payment token.
Transaction fees for such services are paid in TON, the network's staking token used to incentivize the validators that process transactions.
Other applications in search of user growth are the @Wallet bot and a privacy-focused TON Proxy service that can access websites through the network's own DNS service — analogous to the Ethereum Name Service.
The spokesperson was unable to provide details on the number of such sites created, but said "we believe that this product is in demand within the community, and it is something that we will continue to develop when TON Storage launches," referring to TON's equivalent to decentralized storage providers such as IPFS or Arweave.
The @Wallet bot within Telegram was used by 1.7 million users in the past year, according to the TON Foundation. Although the bot is a custodial wallet service, it is not operated by Telegram, but rather maintained by independent TON developers.
Non-custodial wallets are also available, namely Tonkeeper, which runs as a standalone mobile app co-founded by TON Foundation "ambassador" Oleg Andreev. 
TON bridge to Ethereum-based dapps
TON's treasury is not tracked by Openorgs.info, but the TON foundation said in April it had raised about $1 billion to fund development efforts. TON currently trades for about the same as it did at the time — $2.00 even as of the stock market's close in New York on Wednesday.
The TON Foundation describes itself as "a non-commercial group of supporters and contributors who help further grow the TON blockchain". Founding members include Steve Yun and Andrew Rogozov, ex-CEO of Russian social networking site VK.com.
TON recently gained coverage on DefiLlama thanks to a decentralized exchange with about $500,000 in total value locked (TVL).
The Foundation provides a bridge to allow TON holders to interact with decentralized applications (dapps) built on Ethereum, such as Uniswap.
Around 19.2 million TONCOIN — the ERC-20 token representing TON on Ethereum — have been bridged so far, with around $38.5 million held by around 4,900 wallets. About 78% of that amount is concentrated in the top 10 such accounts, including venture capital firm Dragonfly Capital, with 25% of the supply on Ethereum.
It's not clear what percentage of Telegram users have tried services on the TON blockchain, but data provided by tontech.io point to steady growth in accounts on the network, which surpassed 1.6 million in December. The number of active users was not available as of publication. 
Updated Dec. 30, 2022 at 6:42 am ET: Clarified Yon and Rogozov's status as Ton Foundation founding members.
---
Get the day's top crypto news and insights delivered to your email every evening. Subscribe to Blockworks' free newsletter now.
Want alpha sent directly to your inbox? Get degen trade ideas, governance updates, token performance, can't-miss tweets and more from Blockworks Research's Daily Debrief.
Can't wait? Get our news the fastest way possible. Join us on Telegram and follow us on Google News.
---