Twitter's Crypto Ambitions Up in The Air After Senior Exec Exits
Esther Crawford indicated that her optimism or hard work for Twitter was not a mistake, saying she was deeply proud of her team for building through "so much noise & chaos."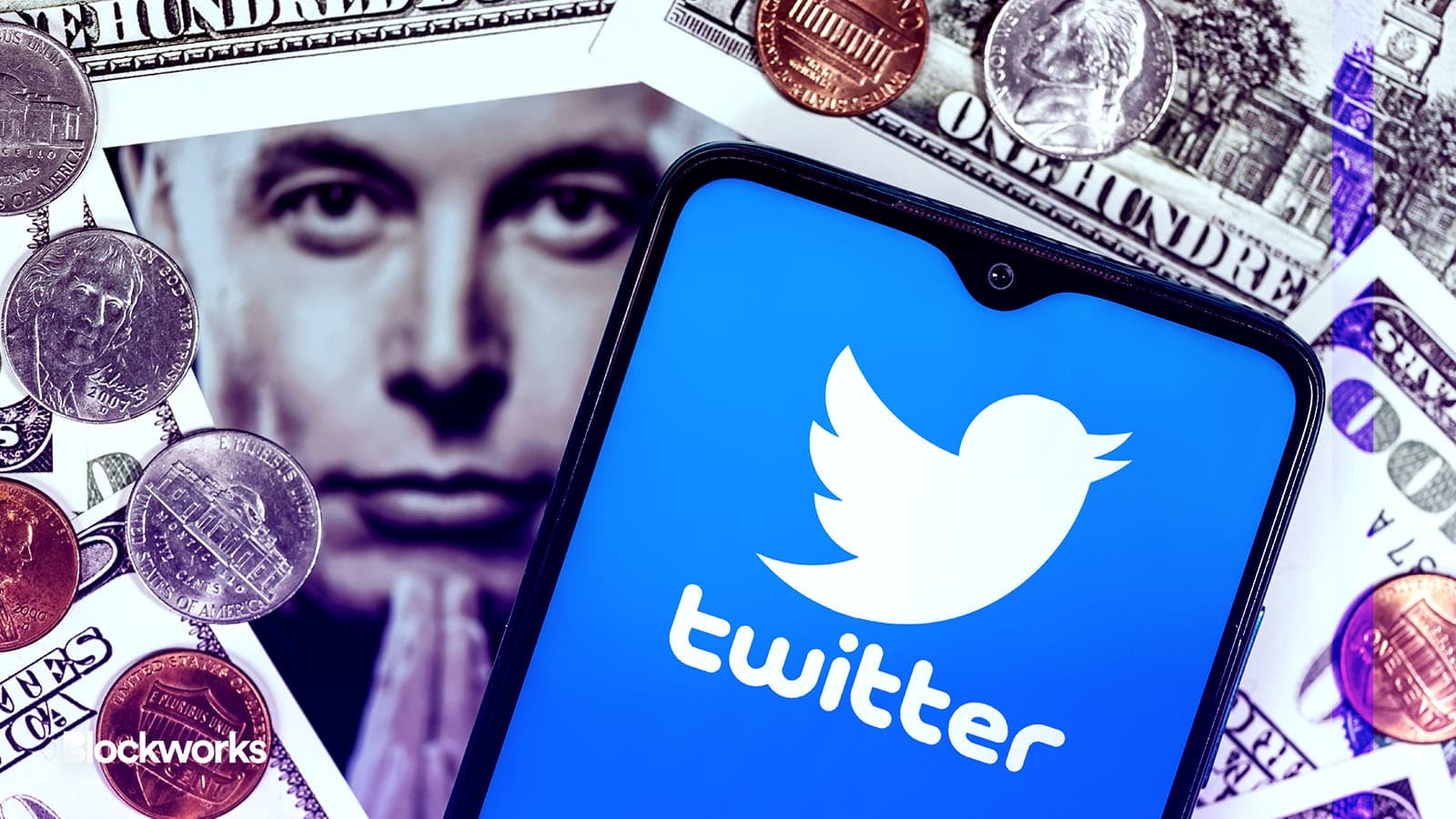 Source: Shutterstock / Sergei Elagin, modified by Blockworks
Twitter's anticipated integration of cryptocurrencies into its payment services looks uncertain for now after another string of layoffs in recent days.
The microblogging site's director of product management, Esther Crawford, who was working on Elon Musk's vision for payments, was among those culled from staff this weekend.
Zoe Schiffer, managing editor at Platformer, first reported the news on Monday.
Musk wanted Twitter to diversify its revenue streams and was therefore working to boost payments across the platform as one pillar that could bring in fresh revenue. Crawford was to sketch out what would be required to execute this plan, along with a small team, the Financial Times reported last month. 
The billionaire CEO wanted the system to be "fiat, first and foremost," with crypto payments to be added at a later point. Once executed, Twitter would be somewhat of an "everything app," similar to China's WeChat, which facilitates instant messaging, social media and mobile payments. 
Crawford wasn't just working on payments, she was also one of the executives responsible for Twitter Blue, the platform's subscription service. She became a popular figure last year after posting a photo of herself sleeping on the office floor right after Musk took over the company. 
This most recent round of layoffs, Twitter's fourth since Musk bought the platform, saw more than 50 employees cut from teams, including engineering roles, according to Schiffer.
The Verge reported Monday that a majority of the remaining product team was also laid off. This has led to speculation that Musk may now be changing tack.
Twitter now has less than a dozen people working on consumer product and design, according to Verge's Alex Heath.
Crawford, however, appeared to take the news rather optimistically, saying she was "deeply proud" of her team for "building through so much noise & chaos."
Twitter's staff count has dropped more than 70% since Musk became CEO.
---
Don't miss the next big story – join our free daily newsletter.
Follow Sam Bankman-Fried's trial with the latest news from the courtroom.