10T Holdings Raises $750M for First Growth Equity Funds
Offerings look to invest in blue-chip private companies in the digital asset ecosystem.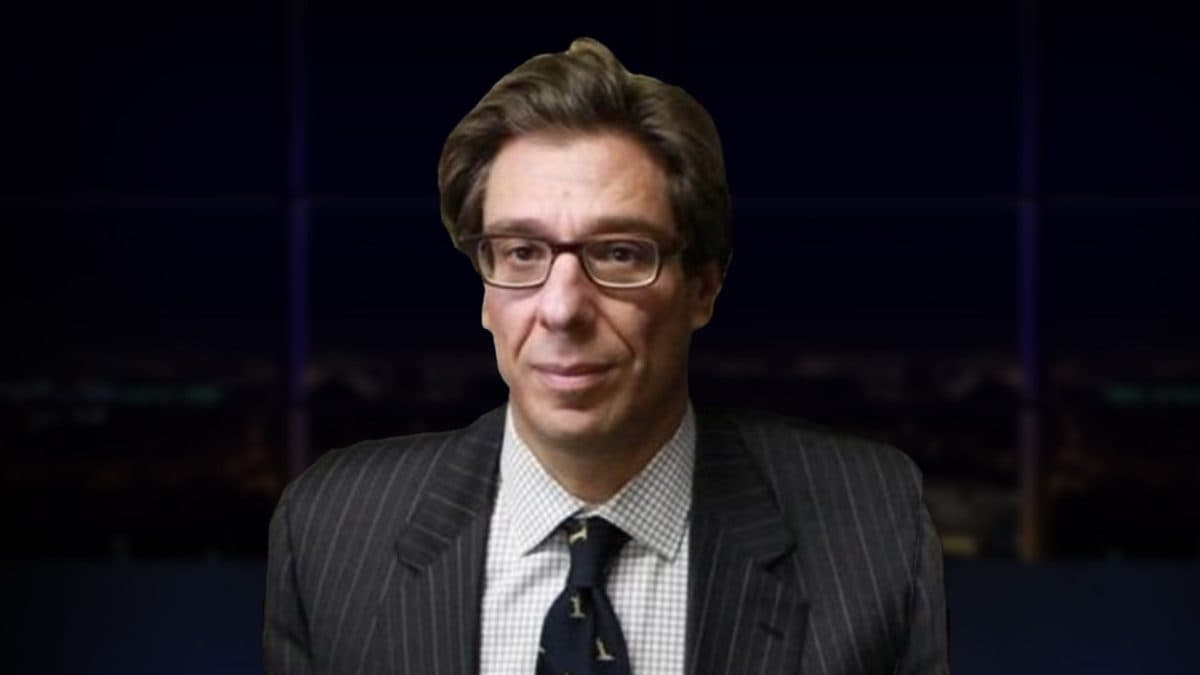 Dan Tapiero, Founder and CEO, 10T Holdings
key takeaways
Billionaire hedge fund manager Alan Howard and the Municipal Employees' Retirement System of Michigan are among the funds' largest investors
Bitcoin could hit $500,000 in next several years, 10T CEO Dan Taperio told Blockworks, despite hard-to-understand crypto concepts being a barrier to entry especially among older investors
Private equity firm 10T Holdings has nearly $400 million in commitments for its first two growth equity funds focused on digital asset companies, as investment in the crypto space has boomed this year.
Together with co-investment and sub-advised vehicles, 10T raised approximately $750 million for the strategy, which comprises the 10T Fund and the 10T DAE Expansion Fund, the firm announced Wednesday. Most of the capital has already been deployed, according to the company.
The funds invest in digital asset companies with market valuations over $500 million through primary funding rounds and secondary market purchases. Portfolio companies currently include Kraken, Ledger, Figure, Deribit, Bitfury, Huobi, eToro, Figment, Animoca Brands and Helium.
The 10T Fund first closed in January with about $120 million, CEO Dan Tapiero told Blockworks, noting that the demand for the offering was so great that the firm kept it open to investors.
The fund's first two investments — Kraken and eToro — quickly went up "astronomically," the executive explained. The firm decided to create the 10T DAE Expansion Fund to invest in the same companies as the original fund, with the exception of Kraken and eToro. 
The portfolios can be broken down into three buckets: digital asset ecosystem gateways, next-generation financial services and blockchain infrastructure businesses. 
"The goal has always been to put three or four companies in each bucket and to build a diversified exposure for investors … who don't really understand tokens or cryptocurrency or protocols or early-stage projects, and [who are] not very venture oriented," Taperio said.
The funds' investors include public pension plans, endowments, foundations, family offices and high-net-worth individuals. Taperio noted that billionaire hedge fund manager Alan Howard and the Municipal Employees' Retirement System of Michigan, were among the largest investors. 
The capital raise comes a couple months after venture capital firm Andreessen Horowitz announced a new $2.2 billion fund to invest in crypto networks and the founders and teams currently building within the digital assets space. 
As of mid-June, an all-time high of $17 billion had been invested into crypto projects in 2021.  
The potential for and resistance to crypto
Taperio, who founded 10T last year, was previously the managing partner of global macro investment firm DTAP Capital Advisors and has worked as a portfolio manager and analyst for Tiger Management, Duquesne Capital Management, Steinhardt Management Co., and SAC Capital Advisors. He also co-founded Gold Bullion International, a physical precious metals and cryptocurrency platform for the wealth management industry.
He told Blockworks that he continues to believe the price of bitcoin could reach between $300,000 and $500,000 in the next three or four years. 
"I could argue for higher numbers, but I think that's reasonable," he said. "I just think the world has been very slow to understand how wide-ranging, how broad the influence of the bitcoin invention is."
The price estimate would put bitcoin's market valuation at about $5 trillion, Taperio noted, compared to $200 trillion in bonds, which currently have yields under 2%. Meanwhile investors can get 8% on a stablecoin, he noted, or between 6% and 8% yield on bitcoin on top of 200% annualized returns. 
The 10T CEO also pointed out that bitcoin's market capitalization, currently at $875 million, CoinGecko data shows, is dwarfed by Amazon, which has a market cap of about $1.8 trillion.  
"How could the most decentralized, most secure network in the history of the world be worth half of one company?" Tapiero said. "It doesn't make any sense."
While Howard, as well as other renowned investors like Paul Tudor Jones, are bullish on crypto, billionaire John Paulson recently called crypto "a limited supply of nothing." The founder of investment management firm Paulson & Co., who made an estimated $20 billion for himself and investors when he used credit default swaps to bet against the US subprime mortgage lending market in 2007, said cryptocurrencies will eventually prove to be worthless.
"John Paulson does not spend six months, 10 hours a day trying to understand the mechanism of the bitcoin network, how it functions, how it works, why it's important."
Tapiero said it took him a while to embrace crypto, noting that he pushed himself to read about and speak with people in the space. But older investors that have made their fortune within the existing investment world are less inclined to buy into a new system that has evolved from nothing.
"I've spoken to hundreds of investors from the traditional world and I've never seen anything break down across age demarcation so clearly," Tapiero said. "Guys over 60 who are wealthy, it's very difficult to get through. Anyone under 35, they get it."
Are you a UK or EU reader that cant get enough investor-focused content on digital assets?Join us in London on November 15th and 16th for the Digital Asset Summit (DAS) London. Use code ARTICLE for £75 off your ticket. Buy it now.