7 Revealing Quotes From SBF's Absurd Media Tour
FTX's former 30-year-old founder admits he was "cocky" about handling his crypto empire, but his answers aren't convincing many industry participants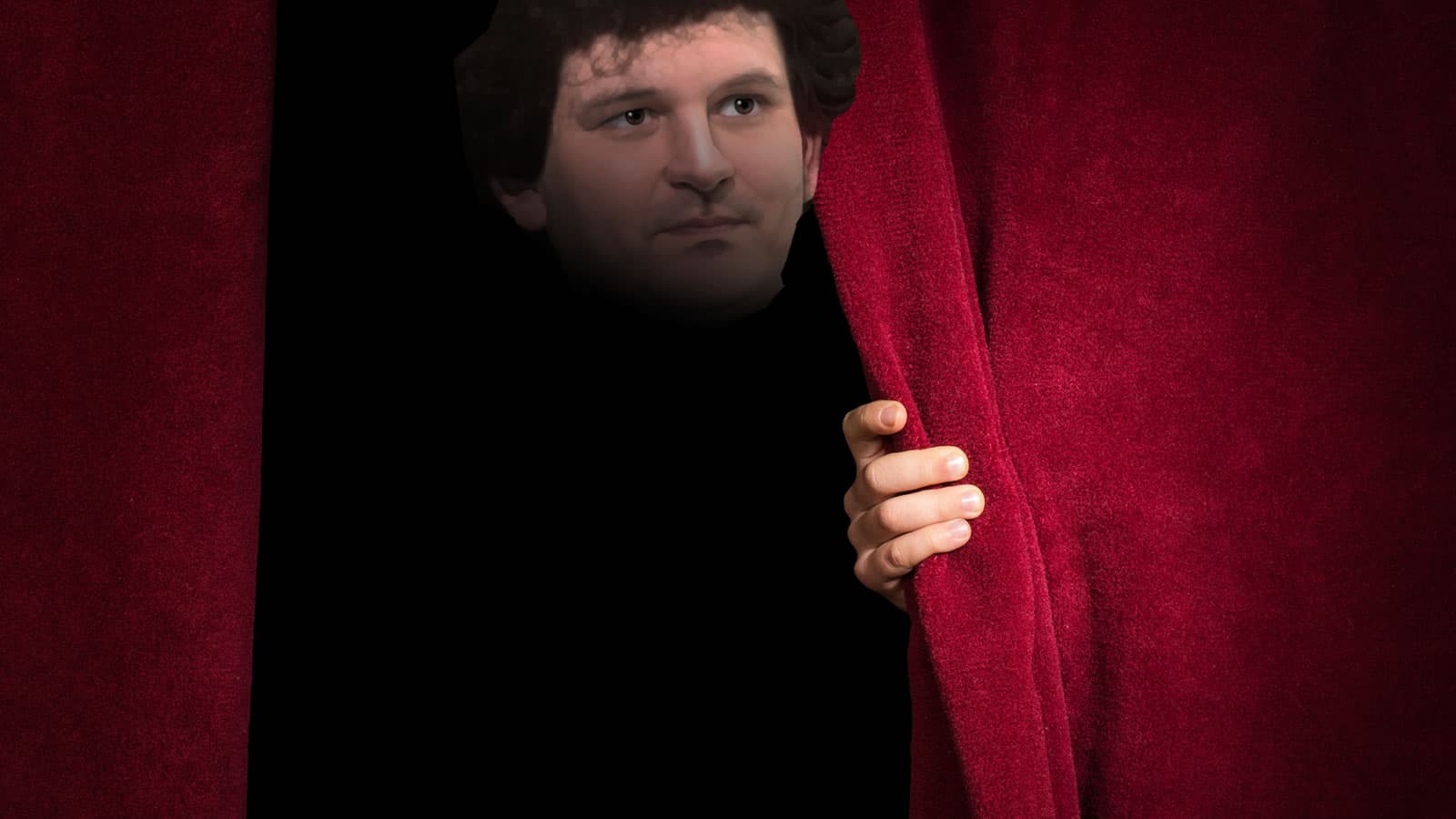 Deyan Georgiev/Shutterstock modified by Blockworks
Sam Bankman-Fried, who turned from crypto billionaire to villain nearly overnight, sat for back-to-back interviews this week with appearances at the New York Times DealBook symposium and on Good Morning America.
Observers have drawn comparisons with Bernie Madoff, the Wall Street financier turned Ponzi scheme kingpin, who pleaded guilty to 11 federal crimes. And wewly-appointed FTX CEO John Ray III says FTX's disintegration is worse than Enron, the energy company that went down as the largest accounting scandal in recent history. 
Crypto Twitter has dragged mainstream media for massaging Bankman-Fried's image instead of asking truly tough questions, although Andrew Sorkin was widely thought to have given him a harder time than most. So, here's a choice selection of Bankman-Fried corkers to get your blood boiling.
'Got a little cocky'
Bankman-Fried has echoed several of his comments across interviews, but he was smug enough to admit that he may have been overconfident about the potential of his business.
"I think I got a little cocky — I mean, more than a little bit," he told ABC's George Stephanopoulous on Good Morning America.
'Close to nothing'
Speaking virtually to Andrew Sorkin of the New York Times, he claimed that he's lost most of his money and that he didn't stash away any of it. 
He added that he's disclosing everything he has, and that he has no hidden funds. He's allegedly down to $100,000 "or something like that" and just has one working credit card.
Vacation home was not intended to be parents' 'long-term property'
The exchange spent millions on at least 19 properties worth $121 million in the Bahamas, according to Reuters. These included at least seven condominiums worth $72 million and a vacation property in which Bankman-Fried's parents were listed as signatories. 
"I think they may have stayed there while working, you know, with the company sometime over the last year. When you look at the rest of it, there were a lot of property purchases in the Bahamas," Bankman-Fried told Sorkin.
Mixed messages
Bankman-Fried made some statements that appeared ill-thought-out when asked whether customer funds were used inappropriately. "I didn't knowingly commingle funds," he said. 
"I wasn't trying to commingle funds," he added later.
Ignorance of FTX/Alameda's balance sheet
Bankman-Fried admitted to not knowing much about the finances of his companies, saying he was "frankly surprised" by how big Alameda's position was in FTX's native token FTT. 
He also claimed he was not worried about customer losses or potential insolvency until Nov. 2, when CoinDesk published Alameda's partial balance sheet.
Alleged dark money donations to Republicans
Bankman-Fried claimed he donated millions of "about the same amount" to both Democrats ahead of the 2022 midterm elections. Only his donations to Democrats were publicly known and well-documented, prior to his recent admission. But he kept the Republican donations quiet. 
"All my Republican donations were dark," he said. "The reason was not for regulatory reasons, it's because reporters freak the f— out if you donate to Republicans. They're all super liberal, and I didn't want to have that fight."
He has denied making any donations to politicians in the Bahamas.
Spot money and margin money are totally the same
During a Twitter Spaces appearance on Thursday, Bankman-Fried was asked whether funds for spot and margin accounts were commingled behind the scenes.
"Yes that's right, in general, balances were generally treated as effectively fungible with each other."
FTX International offered 20x leverage while FTX US offered 10x with a minimum required balance of $100,000.
---
Have your own favorite Sam Bankman-Fried media quote or tweet from over the years? Let us know in the thread below!