A Real Estate-Backed NFT Sold For $653,000
The Florida four-bedroom house had a starting price tag of $650,000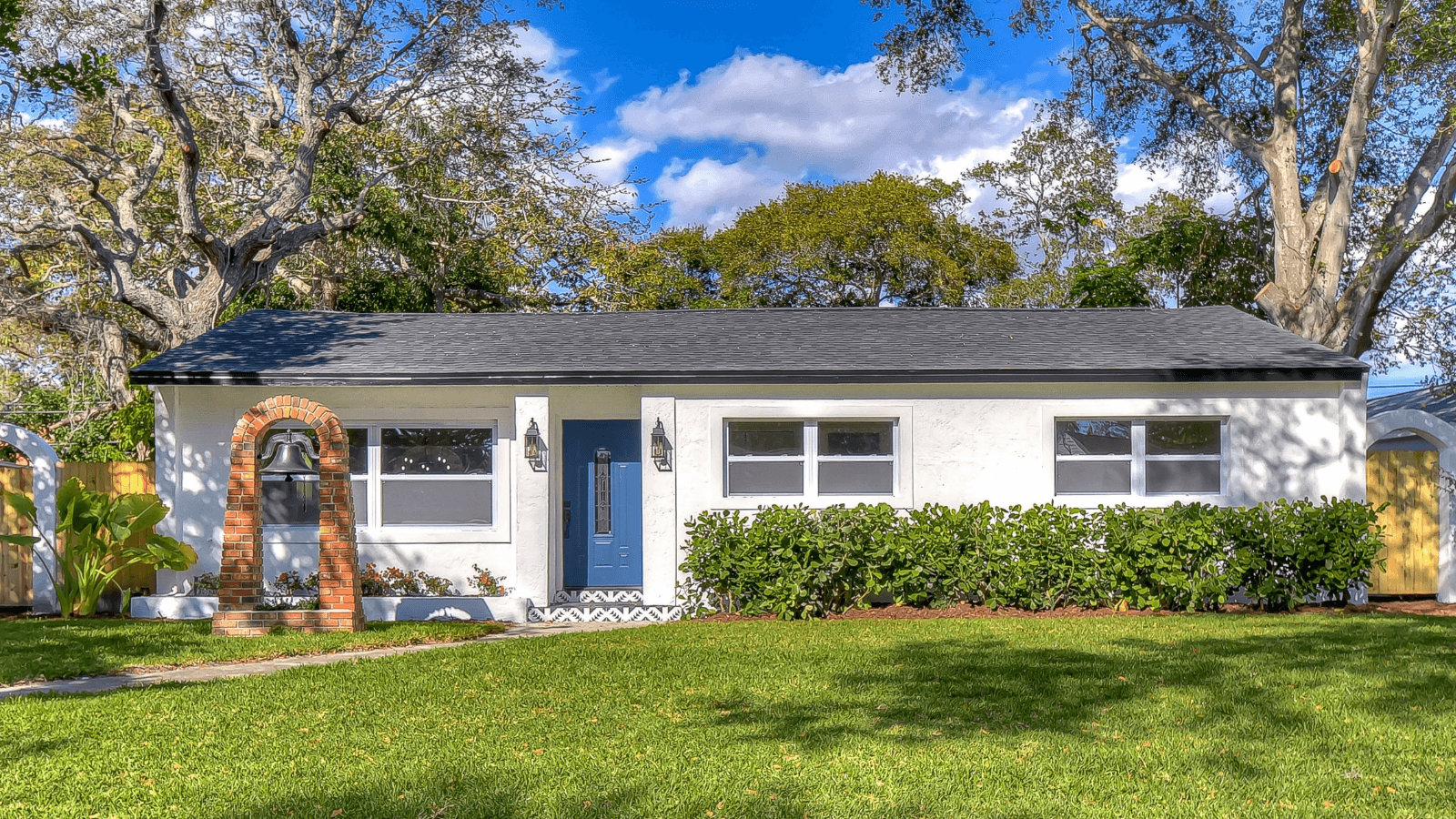 6315 11th Ave. S in Gulfport | Source: Heckler Realty Group
key takeaways
The NFT sale could "turn into a standard in the [real estate] industry," according to a blockchain startup executive
The NFT can now be used as collateral for crypto borrowers and lenders
A Florida home was auctioned off as an NFT (non-fungible token) — a potential first for both real estate and cryptocurrency.
The Gulfport four-bedroom house sold for $653,163 of ether, and the winning bidder now holds the NFT, signifying ownership on-chain.
Propy, a blockchain real estate startup, hosted and facilitated the sale.
"This is just the first seller in our pipeline and we're seeing a lot of demand," Natalia Karayaneva, chief executive of Propy, said in a statement.
The home's property rights were minted as an NFT, Karayaneva said, which cuts down on closing time. The NFT holder will own the property via a limited liability company (LLC) that houses the crypto asset.
The real estate-backed token can be used as collateral for crypto borrowers and lenders.
Roughly 50 people signed up to bid in the auction — verifying their identities per the platform's requirements. However, only two people actively bid in the sale.
Propy previously sold TechCrunch founder Michael Arrington's studio apartment in Ukraine for roughly $113,176 of ether last year.
The NFT sale could "turn into a standard in the [real estate] industry," Karayaneva said. "NFT sales reached $4 billion in December 2021, and real-world assets will soon represent a significant portion of that market."
Former Commodity Futures Trading Commission (CFTC) enforcement attorney Braden Perry told Blockworks that real estate has a "huge upside potential" when it comes to NFTs and blockchain technology at-large.
But the US regulatory environment, Perry said, "lags innovation" to adapt to it. 
"The [real estate] title process is ideally suited for streamlined and protected recordings on a blockchain," he said. "But the regulatory system is still new, and there are a lot of questions regarding the government's role in crypto."
---
Get the day's top crypto news and insights delivered to your email every evening. Subscribe to Blockworks' free newsletter now.
Want alpha sent directly to your inbox? Get degen trade ideas, governance updates, token performance, can't-miss tweets and more from Blockworks Research's Daily Debrief.
Can't wait? Get our news the fastest way possible. Join us on Telegram and follow us on Google News.
---