A Real Estate-Backed NFT Sold For $653,000
The Florida four-bedroom house had a starting price tag of $650,000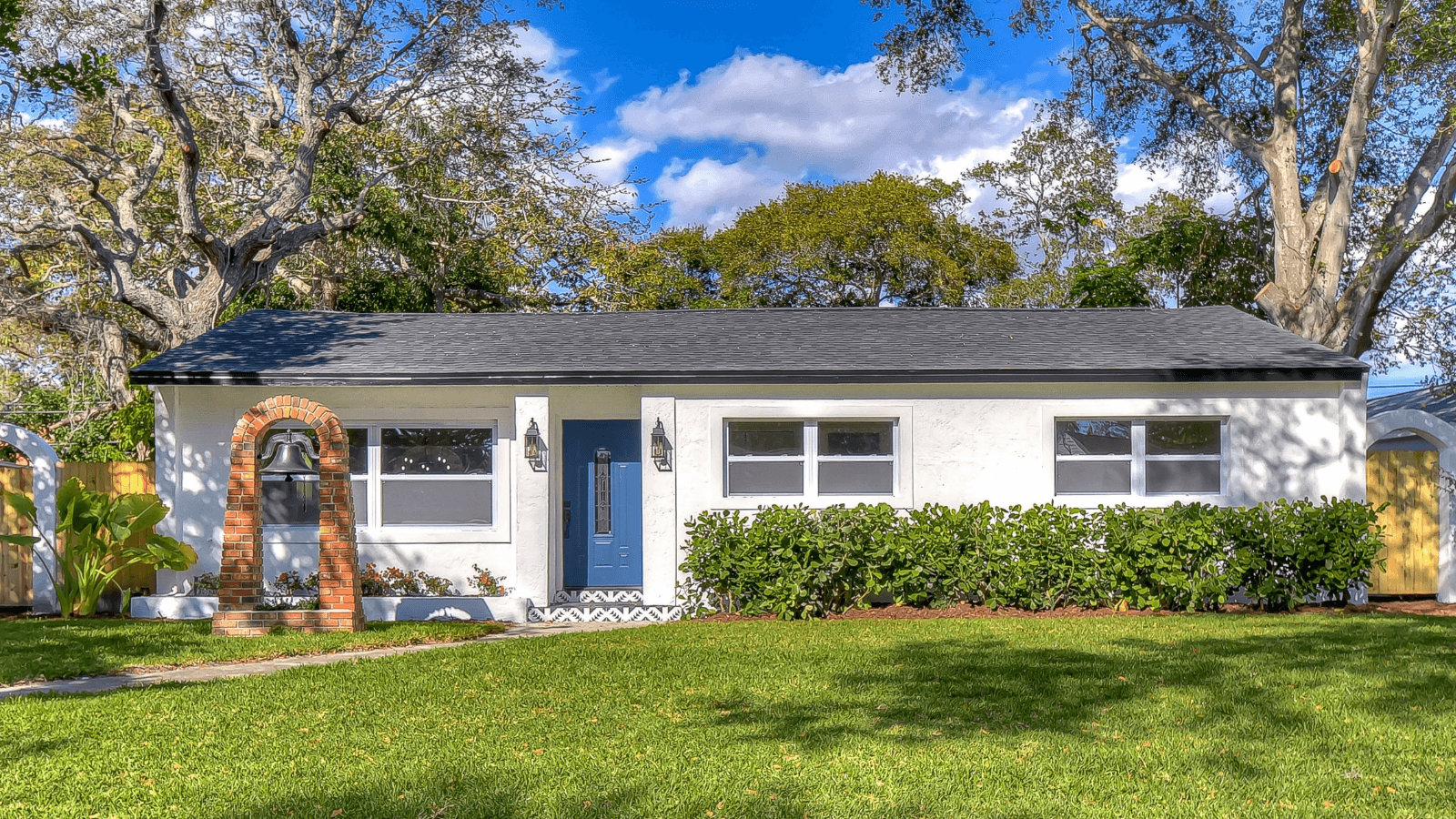 6315 11th Ave. S in Gulfport | Source: Heckler Realty Group
key takeaways
The NFT sale could "turn into a standard in the [real estate] industry," according to a blockchain startup executive
The NFT can now be used as collateral for crypto borrowers and lenders
A Florida home was auctioned off as an NFT (non-fungible token) — a potential first for both real estate and cryptocurrency.
The Gulfport four-bedroom house sold for $653,163 of ether, and the winning bidder now holds the NFT, signifying ownership on-chain.
Propy, a blockchain real estate startup, hosted and facilitated the sale.
"This is just the first seller in our pipeline and we're seeing a lot of demand," Natalia Karayaneva, chief executive of Propy, said in a statement.
The home's property rights were minted as an NFT, Karayaneva said, which cuts down on closing time. The NFT holder will own the property via a limited liability company (LLC) that houses the crypto asset.
The real estate-backed token can be used as collateral for crypto borrowers and lenders.
Roughly 50 people signed up to bid in the auction — verifying their identities per the platform's requirements. However, only two people actively bid in the sale.
Propy previously sold TechCrunch founder Michael Arrington's studio apartment in Ukraine for roughly $113,176 of ether last year.
The NFT sale could "turn into a standard in the [real estate] industry," Karayaneva said. "NFT sales reached $4 billion in December 2021, and real-world assets will soon represent a significant portion of that market."
Former Commodity Futures Trading Commission (CFTC) enforcement attorney Braden Perry told Blockworks that real estate has a "huge upside potential" when it comes to NFTs and blockchain technology at-large.
But the US regulatory environment, Perry said, "lags innovation" to adapt to it. 
"The [real estate] title process is ideally suited for streamlined and protected recordings on a blockchain," he said. "But the regulatory system is still new, and there are a lot of questions regarding the government's role in crypto."
---
Don't miss the next big story – join our free daily newsletter.