Anchorage Eases Ethereum Pain Points with New Protocols
With this new support, institutional clients at Anchorage can now hold Universal Market Access (UMA) and Loopring (LRC) in Anchorage Custody.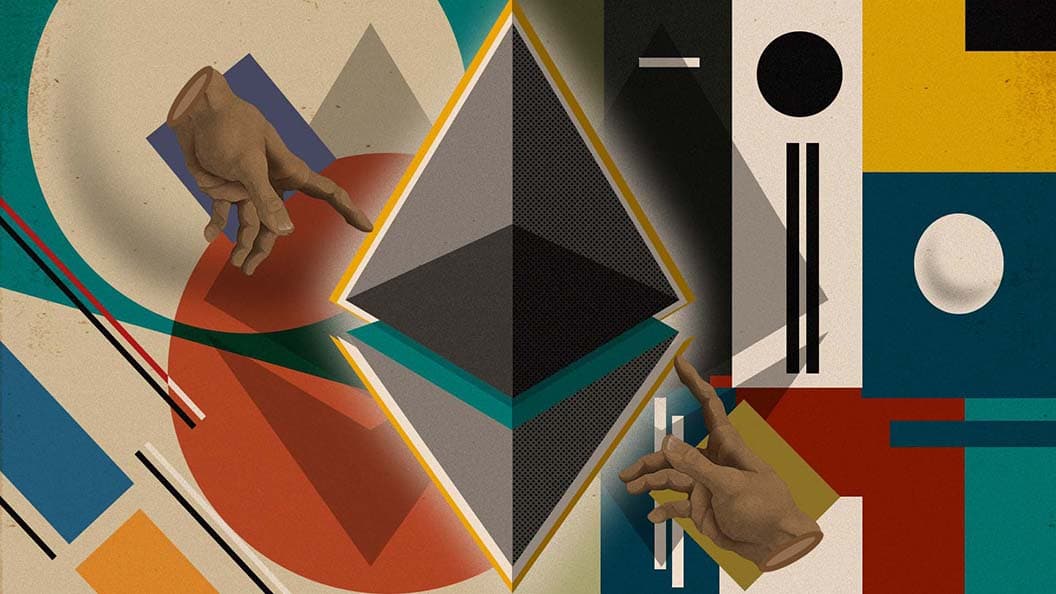 Blockworks Exclusive Art by Axel Rangel
key takeaways
UMA provides open-source financial contracts, while Loopring allows for lower-cost off-chain settlement
Anchorage Co-founder and President Diogo Mónica said his bank doesn't "pick winners" but rather onboards new blockchains and protocols based on client demand
Anchorage announced today that it has enabled support for two new Layer-2 protocols that look to solve some of the biggest pain points institutional investors come across when using Ethereum, like cost, transaction speed and scaling.
The term Layer-2 protocol refers to a secondary framework or protocol that is built on top of a specific blockchain to solve issues like transaction speed slowdowns and high gas fees that come with rapid scaling. Gas fees are the notoriously high fees required to conduct transactions on Ethereum.

With this new support, the bank's institutional clients can now hold Universal Market Access (UMA) and Loopring (LRC) in Anchorage Custody. UMA offers open-source financial contracts that can be seen as alternatives to Oracles (data feeds that provide smart contracts with real-world information) and Loopring which allows for fast, lower-cost off-chain settlement via zero-knowledge proofs.
"We're pleased that UMA supporters will be able to custody with Anchorage, and that more institutions can participate in UMA's mission of scaling DeFi and bringing more access to financial markets," said UMA co-founder, Hart Lambur, in a statement. 
This is a continuation of Anchorage's commitment to institutional participation in the DeFi ecosystem, the company said in a release, pointing out that it has supported dozens of DeFi assets in addition to powering Visa's "crypto-native settlement" on Ethereum.
Anchorage President: Client demand dictates implementation
In an interview with Blockworks, Anchorage Co-founder and President Diogo Mónica explained how the bank onboards new protocols. Mónica explained that there's a checklist in place called the 'Asset Support Framework' which analyzes the protocol's technical merits and structure to make sure it's appropriate for Anchorage. 
"We do a security review; we audit the code. Then we look at the community. Is this an asset that actually has a community that is active participating? Who are the founders who created them? Are there any kind of issues in the community? Et cetera. Then we look at it from a legal perspective," Mónica explained. 
"Are there any kind of outstanding lawsuits, is anybody in this ecosystem connected to anything that might be nefarious? Or is there kind of like an indication that this actually might not be the right thing? Then we look at the token itself. Is it a security or not a security? We make our own assessments around regulatory clarity," he continued, also explaining that the ability to run anti-money laundering tools is key to getting an asset approved. 
When asked, Mónica said that the Binance Smart Chain — which is quickly rising in popularity as an alternative to Ethereum in the DeFi industry — is not a chain it supports today but wouldn't specify if it's something Anchorage might support in the future.
Given Anchorage's prestige in the industry, UMA and Loopring are sure to see a halo effect in the coming weeks. Mónica said that Anchorage doesn't want to be seen as picking winners, only responding to client demand for new protocols and assets. 
"Anchorage believes that we should not dictate the investment strategy of our clients," he said. "We support the most promising ones and the ones that our clients are the most excited about. This is all primarily driven through client demands, and ultimately we're not actually picking winners."