Billionaire Alan Howard, Tiger Global Invest in $20M Funding Round for Livepeer
The round follows its $20 million Series B from July that was led by Digital Currency Group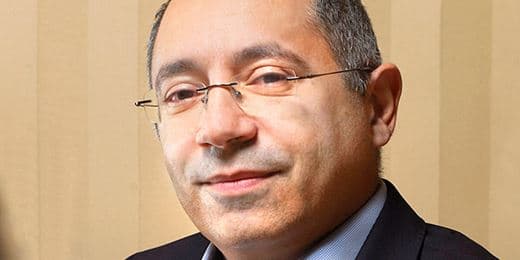 key takeaways
"This next wave of large-scale apps will be Web3 enabled because they represent better economic opportunities for creators," Doug Petkanics, Livepeer CEO told Blockworks
Livepeer has a large scaling update, Confluence, shipping in early 2022, which will move its internal protocol from layer-1 Ethereum to a layer-2 solution
An Ethereum-based video streaming network, Livepeer, has raised $20 million in a Series B-1 round, the company shared on Wednesday. 
Investors include Alan Howard, a billionaire hedge fund manager, and investment firm Tiger Global, among others. The capital will be used to continue pursuing opportunities to capture live-streaming infrastructure, eSports and live shopping, it said. 
The round follows its $20 million Series B from July that was led by Digital Currency Group. To date, Livepeer has raised a total of $48 million. 
"This next wave of large-scale apps will be Web3 enabled because they represent better economic opportunities for creators," Doug Petkanics, Livepeer CEO, told Blockworks. "They're being built across categories like creator economy, decentralized social, metaverse, and more," he said. 
These applications leverage monetization mechanics like NFTs, token gating, and shared ownership mechanics through communities and DAOs, and they'll be built on open infrastructures such as Livepeer, which are crypto native, Petkanics said. 
The decentralized video streaming network was founded in 2017 and has seen exponential growth during the past year as it hit a record of 3.6 million minutes streamed in a single week in October, up six times from the start of 2021, Petkanics said. In the most recent week ending Jan 1, 2022, the Livepeer network streamed 2.34 million minutes. 
Livepeer has a large scaling update, Confluence, shipping in early 2022, which will move its internal protocol from layer-1 Ethereum to a layer-2 solution to enable cost effective participation for its supply-side node operators and token holding delegators, Petkanics said. 
"We've all become acutely aware of the weaknesses of centralized systems," Petkanics noted. "Whether it's a whistleblower or a system outage, these legacy intermediaries simply can't match the reliability of decentralized networks. Add in the ability to scale at a reasonable price, and it's clear that Web3 infrastructure is one of the biggest investment themes of 2022," he added.
---
Get the day's top crypto news and insights delivered to your inbox every evening. Subscribe to Blockworks' free newsletter now.
---