Bitcoin Continues Gains, US Stocks Steady: Markets Wrap
Stocks were mixed and cryptos advance as the FOMC meeting wrapped up and companies continued to report strong earnings.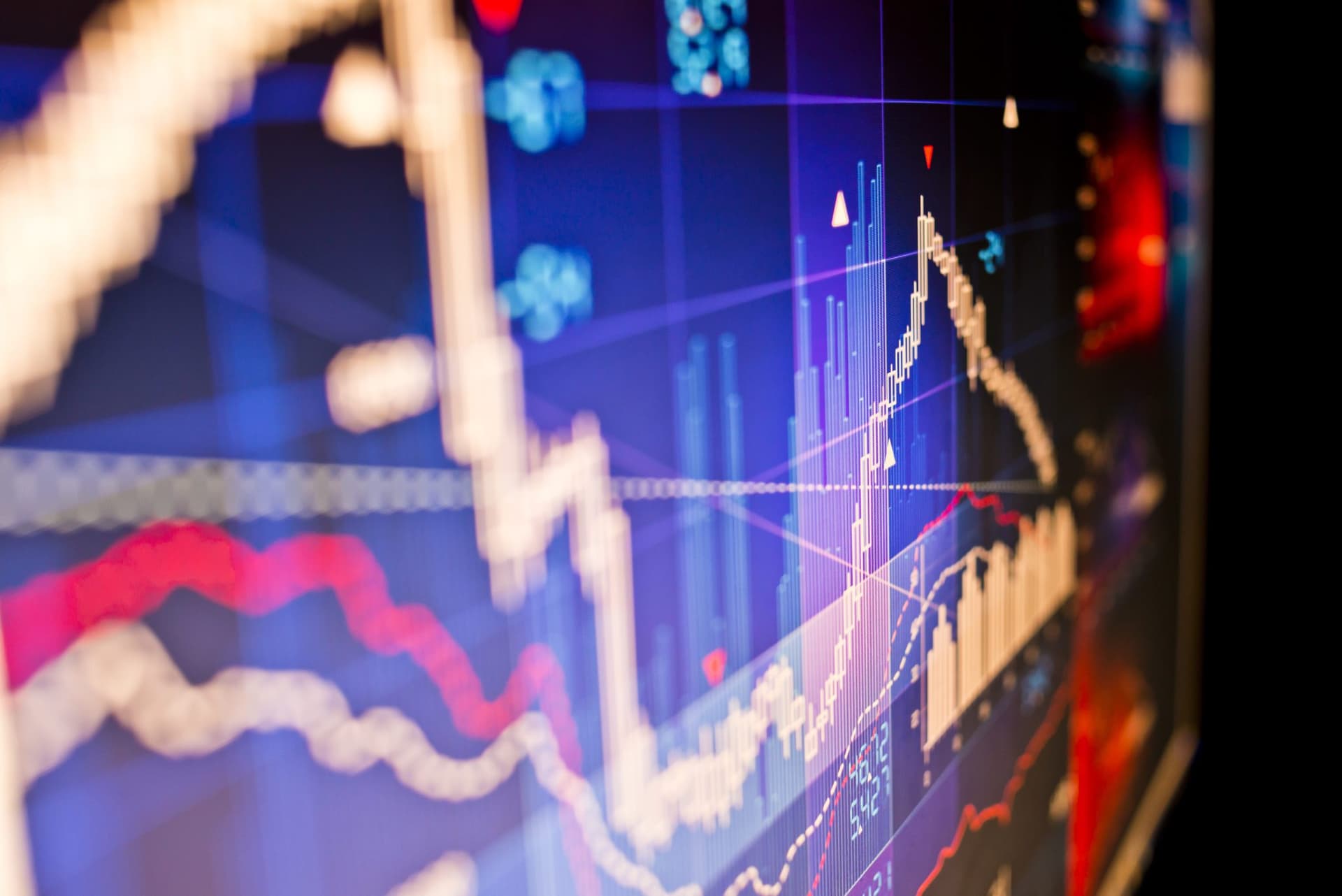 key takeaways
ProFunds will launch a bitcoin futures strategy, the mutual fund management company announced.
Bitcoin rewards site, Lolli, finished a $10 million Series A funding round led by Acrew Capital.
US stocks were mixed on Wednesday as the FOMC meeting wrapped up and large corporations continued to report strong earnings. Federal Reserve officials expressed familiar sentiments, maintaining that inflation is transitory and that rates would hold close to zero. A statement, released by the Fed after the closed-door meeting, said that asset purchases would stay at $120 billion per month for the time being.
The Dow Jones Industrial Average was in the red by market close, falling around 0.5% throughout the day. Market movers for the Wall Street index include Boeing Co. Boeing's shares were up 5% after the company posted higher-than-expected earnings on Tuesday. The company's revenue has increased more than 40% from last year, surpassing analysts estimates of $16.5 billion. Laggards in the Dow include fast-food chain, McDonalds. Shares fell around 3% intraday, despite solid earnings and announcing a promotion with K-pop group, BTS.
In the tech-heavy Nasdaq Composite, Apple tumbled around 1.5% intraday after the company posted its largest spring-quarter profit since 1976.
Facebook's earnings and GDP are later this week.
Equities
The Dow was down -0.36% to 34,930.
S&P 500 declined -0.02% to 4,400.
Nasdaq had an uptick of 0.70% to 14,762.
Insight
Tantra Labs CTO, Russell LaCour, weighed in on concerns over rising Delta variant cases and its impact on financial markets.
"Looking at what happened in March of last year when everything seized up and we weren't prepared, there was a lot of initial panic in the markets. We saw everything crash…Overall liquidity just dried up [but] now…we have significant liquidity in the market from the Fed," LaCour said in a recent interview with Blockworks. "Regardless of the Delta variant, the Federal Reserve backstopping this economy keeps us from ever experiencing what happened in March of 2020. Now, if the Delta variant comes out, the Fed cuts [and] everyone's earnings drop then we are in a whole other paradigm."
Bitcoin briefly touched a six-week high on Wednesday morning, trading at almost $41,000. This is the second time the decentralized currency has reached above $40,000 in the past week. Originally, rumors that Amazon would accept the crypto as payment may have led to the rush, but the unconfirmed rumors were dismissed by the technology giant.
Signals institutional adoption could have also resulted in the continued gains for bitcoin and ethereum. Goldman Sachs filed to create a "DeFi" and "Blockchain Equity ETF" with the US Security Exchange Commission on Monday, Blockworks reported.
Bitcoin is up 21.78% returns on investment to the dollar in the past week, according to Messari. Bitcoin has maintained support around $36,000 to $40,000 for the past few days. Meanwhile, ether hasn't traded below $2,000 in almost week. All major cryptos were up by press time, including altcoins.
In decentralized finance (DeFi), billionaire crypto investor Mike Novagratz went to Twitter to address Elizabeth Warren's criticism of cryptocurrency. Warren said the digital asset was a risk to retail investors in a letter to Treasury Secretary Janet Yellen on Tuesday. In response, Novagratz described DeFi as being even more transparent than banks. 
"If banks had the transparency of defi protocols, we would [not] have had the mortgage crisis. Defi will win because it's better," Novagratz said.
DeFi
Uniswap is trading at $19.24 with a total value locked of $4,153,310,675 up 5.2% in 24 hours at 4:00 pm ET. 
Chainlink is trading at $19.38, advancing 3% with trading volume at $1,00,230,973 in 24 hours at 4:00 pm ET.
DeFi:ETH is 31% at 4:00 pm ET.
Crypto
Bitcoin is trading around $40.091.16, up 5.25% in 24 hours at 4:00 pm ET.
Ether is trading around $2,301.10, advancing 2.62% in 24 hours at 4:00 pm ET.
ETH:BTC is at 0.057, declining -1.38% at 4:00 pm ET.
VIX is down -8.47% to 17.72 at 4:00 pm ET.
Insight
"Technical analysis aside, our sense is that the market will keep looking to trade within this 30-40k range in the near-term. Into Friday's month-end expiry, we expect 40-42k to hold as the OI peaks here with 11k BTC notional…We expect this level to act as a magnet into Friday's expiry with the long gamma in the market pinning it to this price region," QCP Capital Broadcast, said in a note on Telegram.
After Fed remarks, the benchmark 10-year note hiked up from 1.229% to a day high of 1.278%.
Fixed Income
US 10-year treasury yields 1.229% as of 4:00 pm ET.
Commodities
Brent crude is little changed at $74.55 per barrel, up 0.09%.
Gold rose 0.34% to $1,806.10.
Currencies
The US dollar fell -0.15%, according to the Bloomberg Dollar Spot Index.
In other news…
ProFunds has announced the first bitcoin mutual fund in the US, Blockworks reported. However, the fund will mostly invest in bitcoin futures contracts, and not invest directly in bitcoin. ProFunds currently has around $60 billion in AUM.
We're watching out for…
US Gross Domestic Product (GDP) data is due on Thursday.
That's it for today's markets wrap. I'll see you back here tomorrow.
Want more investor-focused content on digital assets? Join us September 13th and 14th for the Digital Asset Summit (DAS) in NYC. Use code ARTICLE for $75 off your ticket. Buy it now.