Lawyers For Accused Russian Bitcoin Launderer Seek Prisoner Swap for WSJ Journalist
Alexander Vinnik's lawyers aim to swap his freedom for detained WSJ reporter Evan Gershkovich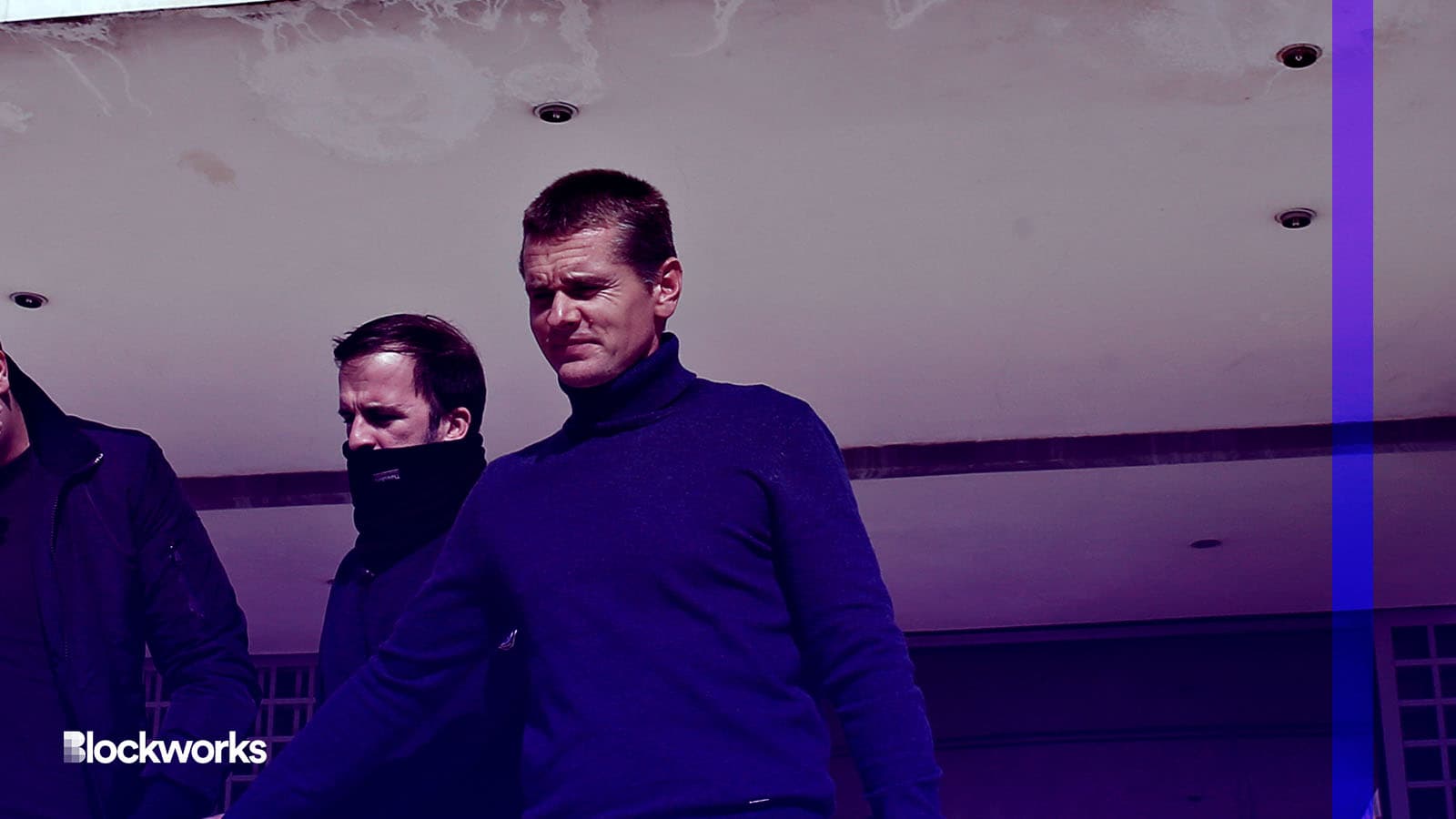 Alexandros Michailidis/Shutterstock, modified by Blockworks
Russian citizen Alexander Vinnik, currently facing money laundering charges in the US, is leading a campaign to be included in a prisoner exchange agreement between his home country and the US. 
Part of the aim of this exchange is to secure the release of Wall Street Journal reporter Evan Gershkovich, who is currently detained in Russia for alleged espionage.
In 2017, Vinnik was charged with a 21-count indictment, alleging that he laundered over $4 billion worth of bitcoin through crypto exchange BTC-e. The Department of Justice claimed that he also obtained funds from the Mt. Gox hack and proceeded to launder them through various exchanges.
In a notable development first reported by the Wall Street Journal on Wednesday, Vinnik's counsel outlined his intentions in federal court filings in California on May 19.
His lawyers are looking to modify a protective order in his case so that he can publicly push for a prisoner swap.
"Mr. Vinnik should be permitted to use discovery that is indisputably non-sensitive to answer the accusations against him and advocate publicly for his inclusion in a prisoner swap," David Rizk, assistant federal public defender, wrote in a court filing.
Rizk referred to the case of Russian arms trafficker Viktor Bout, who was freed in Dec. 2022 in exchange for US basketball star Brittney Griner, as an example to support his request.
In March, WSJ's Gershkovich was detained in Russia on allegations of trying to obtain classified defense information for the US government. The reporter firmly denies any wrongdoing. Notably, his arrest is significant as it is the first time since the Soviet era that Moscow has accused a US journalist of espionage.
Rizk added that sources familiar with prisoner swap negotiations have advised defense counsel to advocate publicly for Vinnik's inclusion in a trade, as doing so would increase the likelihood of a successful exchange.
"Discussion between the two countries are ongoing," he said in relation to a possible prisoner swap.
Vinnik refuses to accept US charges
Vinnik is also accused of being involved in identity theft, aiding drug trafficking and playing a role in laundering criminal proceeds from global syndicates.
He was taken into custody in Greece in 2017 due to a US warrant, and extradited to the US in August 2022. Vinnik has maintained his innocence, pleading not guilty to the charges brought against him in the US and denying he had any decision-making powers over the exchange. 
Vinnik's French lawyer Frédéric Bélot began requesting Russia to facilitate a prisoner swap deal with the US last year. In a letter seen by Blockworks dated Sept. 5, Bélot told Russia's Foreign Minister Sergei Lavrov that the "only thing that can save Alexander" is Russian negotiations with the US.
"He is ready to stand trial in Russia as he is counting on his country's justice," the lawyer added.
---
Don't miss the next big story – join our free daily newsletter.
Follow Sam Bankman-Fried's trial with the latest news from the courtroom.