Bitcoin Loses 6%, Equities Fall as Inflation Exceeds Estimates
Market participants expect future rate hikes to be more aggressive in response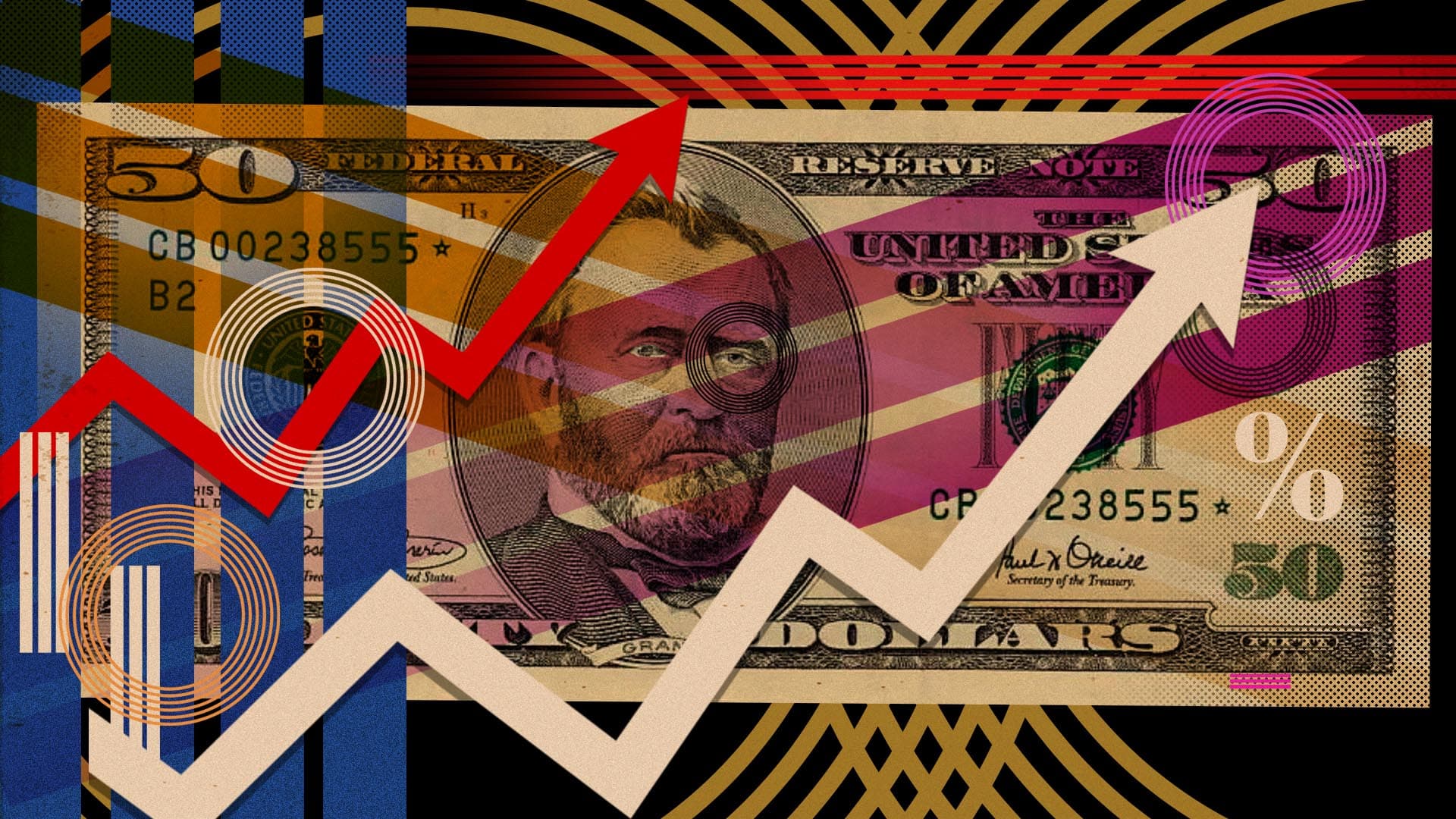 Blockworks exclusive art by Axel Rangel
key takeaways
Bitcoin and equity markets dropped sharply shortly after the inflation numbers' release
Futures markets forecast a 82% chance of a 75 basis point rate hike on Sept. 21
Inflation rose more than expected in August, posting an 8.3% year-over-year increase, data from the Bureau of Labor Statistics showed Tuesday. 
Tuesday's inflation reading came in lower than July's, but higher than analysts' expectations. July's CPI report was 0.2% lower than projected, showing an 8.5% increase in prices across the board year over year.
Cryptocurrencies fell on the news, and equities opened lower following the report. Bitcoin lost as much as 6% while ether fell around 8%, extending its decline from earlier in the week as the Merge looms closer. The S&P 500 and the Nasdaq index opened 2.3% and 3% lower, respectively, as traders speculated about what the data means for the future of monetary policy. 
The Federal Reserve will meet on Sept. 21, and analysts are largely confident that the central bank may opt for yet another 75 basis point rate hike. 
"Fed tightening cycles have led to so many recessions because they're always looking in the rearview mirror," Danielle DiMartino Booth, CEO and chief strategist at Quill Intelligence LLC, said Tuesday during a panel discussion at the Digital Asset Summit in New York. "That's why the modern Fed has started to look at financial conditions as a bridge from the real economy, to the markets and stock prices." 
The Fed's key priority has traditionally been employment numbers over inflation, but the current situation is creating a unique challenge for central bankers, Michael Green, portfolio manager and chief strategist at Simplify, said during the panel. Continued tightening could result in inflation readings lower than the Fed's target rate of 2%, he added. 
"It's highly likely we actually end up blowing way through the 2% and end up with deflationary conditions that then persist," Green said.
The reading comes weeks after Fed Chair Jerome Powell took a more hawkish stance during his Jackson Hole remarks, sending markets and cryptos sliding. 
"Estimates of longer-run neutral are not a place to pause or stop," Powell said during his speech on the second day of the Economic Policy Symposium in August, hosted by the Kansas City Federal Reserve. "Our decision at that September meeting will depend on the totality of the incoming data and the evolving outlook," he said. 
Futures markets are now predicting an 82% chance of a 75 basis point rate hike later in September following the release of the CPI report, according to data from CME Group. Following the Jackson Hole meeting, the probability of a third consecutive 75 basis point increase sat at 55%.
The dollar rallied sharply relative to other major currencies on the CPI release, with the DXY jumping over 1.5% in the hour that followed.
---
Don't miss the next big story – join our free daily newsletter.