BitGo terminates plans to buy Prime Trust
Hayvn told customers that Prime Trust halted deposits following an order from the Nevada Financial Institution Division on Wednesday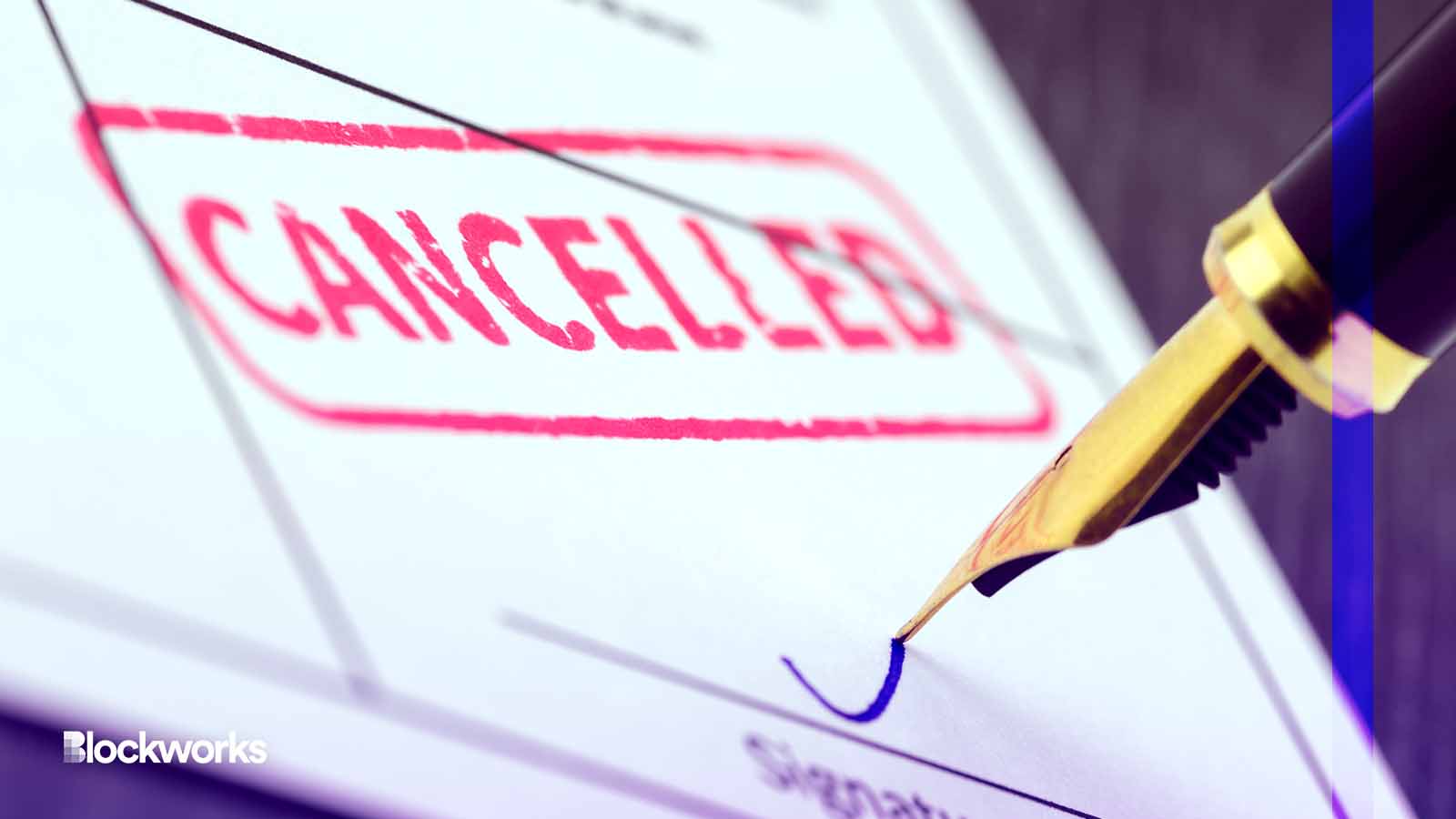 chase4concept/Shutterstock modified by Blockworks
BitGo on Thursday pulled out of its tentative agreement to purchase Prime Trust outright, with industry participants pointing to ongoing problems with Prime Trust's deposits derailing the planned purchase's completion.
BitGo in a tweet said that the crypto company after "considerable effort and work to find a path forward with Prime Trust" moved to make the "hard decision to terminate its acquisition."
Shortly after reaching a tentative agreement to be acquired by BitGo, Prime Trust halted deposits that cast doubt this week over the planned purchase's completion. 
Prime Trust, a US crypto company that supports fiat to digital asset on- and off-ramps, found itself in a problematic financial spot in recent weeks. The firm, which also offers crypto custodial services, in early June was scrambling to pin down millions of dollars in emergency financing.
BitGo on June 8 said it would buy Prime Trust outright for an unspecified amount, pending satisfaction of terms of the deal — including due diligence. 
In recent days, Prime Trust halted deposits of both fiat and digital assets, according to an email to clients sent out by Hayvn reviewed by Blockworks. Hayvn in the email on Thursday said it had "zero exposure" to Prime Trust." A tweet from Coinmetro said Prime Trust was having similar problems. 
According to the email, Hayvn told customers it was "informed that by order of the Nevada Financial Institution Division sent on Wednesday, June 21st, 2023, Prime Trust is halting all deposits of fiat and digital assets."
The Nevada Financial Institution Division did not immediately respond to a request for comment.
Coinmetro's Twitter account confirmed issues with Prime Trust, but said in a tweet that "PrimeTrust is addressing the situation to restore normal operations as quickly as possible."
Prime Trust did not immediately respond to a request for comment. Prime Trust, prior to the Bitgo LOI, was attempting to raise $25 million. An LOI is a legal letter of intent to acquire a business that is non-binding. 
BitGo had signed a term sheet to acquire the equity of Prime Trust's parent company, Prime Core Technologies. Terms of the deals were not disclosed in the statement, but BitGo said it planned to fold Prime Trust — which is registered in Nevada — into BitGo's regulated trusts.
BitGo did not immediately respond to a request for comment.
Prime Trust subsidiary Banq filed for bankruptcy protection in Nevada on June 13. The filing showed Banq having assets of around $17 million against total liabilities of around $5 million.
This is a developing story.
---
Don't miss the next big story – join our free daily newsletter.