CoinShares Took $21M Loss From UST Crash
Investment firm's CEO calls Terra stablecoin collapse "a humbling lesson"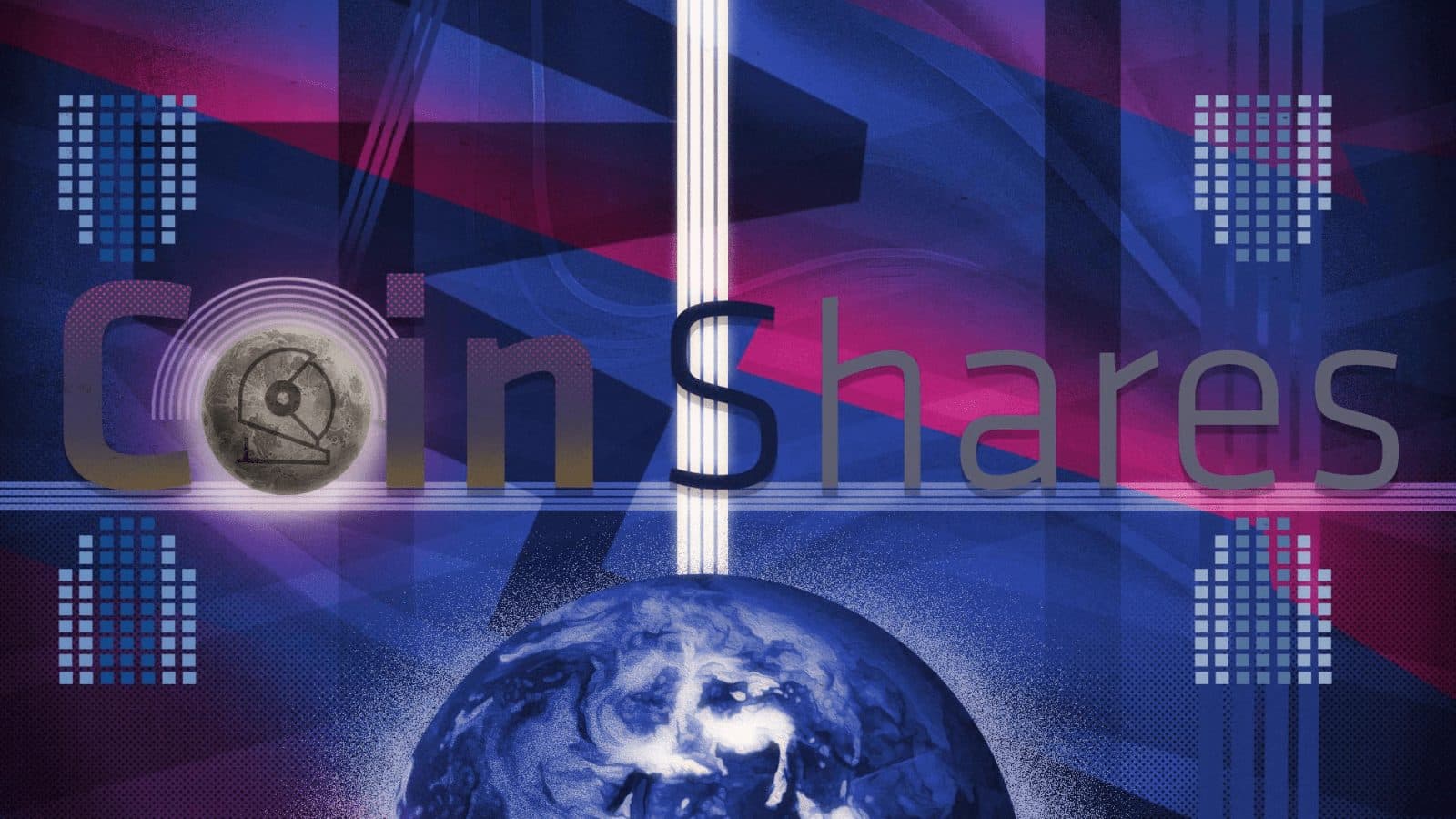 Blockworks Exclusive Art by axel rangel
key takeaways
The loss has not impacted CoinShares' other capital markets activities, CEO Jean-Marie Mognetti wrote in a Tuesday report
Firm says it will explore more strategic partnerships and acquisitions "to grow and diversify"
CoinShares lost 17 million British pounds due to the recent crash of Terra's stablecoin, the firm's chief executive said in an annual report published Tuesday, calling it "a humbling lesson."
TerraUSD (UST), an algorithmic stablecoin designed to trade on a one-to-one basis with the US dollar, began to de-peg at the beginning of May. Terra's LUNA token had dropped from more than $80 earlier this month to a fraction of a cent.
CoinShares does not take directional positions and was not directly exposed to the LUNA price collapse, CEO Jean-Marie Mognetti said in the report. But the firm, which is active in the decentralized finance (DeFi) space, was running a book with exposure to UST, he added.
The loss from liquidating its holdings in UST amounted to 17 million pounds — equivalent to about $21.4 million. 
"While this obviously impacts on the group's performance for Q2, this loss has not had any impact on any of our additional capital markets activities, nor does it in any way impact upon the hedging and collateralization of any of the group's ETPs," Mognetti wrote.
The CEO called the Terra situation "a battle scar that I will personally never forget," adding that the company implemented additional controls to better anticipate and mitigate future events.
A CoinShares spokesperson declined to comment further.
The firm, which manages about 3 billion pounds within its ETP suite, was not the only one harmed by Terra's demise.
Crypto research firm Delphi Digital said in a May 18 blog post that it did not sell any LUNA during the de-pegging. Delphi's $10 million investment in Luna Foundation Guard (LFG) was "entirely lost," the blog stated, adding that the firm, which held LUNA in its Delphi Ventures Master Fund, was "sitting on a large unrealized loss." 
Matthew Sigel, head of digital asset research at asset manager VanEck, told Blockworks that its Smart Contract Leaders Fund was holding Terra tokens amid the crash. The fund sold when UST hit $0.90, he said.
CoinShares reported total comprehensive income of 113 million pounds in 2021, up from 18.5 million pounds the year prior. The firm's adjusted earnings before interest, taxes, depreciation and amortization (EBITDA) for the first quarter of 2022 was 18.7 million pounds, a 45% slide from a year ago.
CoinShares will look to explore more strategic partnerships and acquisitions "to grow and diversify" its top line, Tuesday's report adds. The firm closed its acquisition of Napoleon Crypto last year to expand its services into the consumer market.
---
Get the day's top crypto news and insights delivered to your email every evening. Subscribe to Blockworks' free newsletter now.
Want alpha sent directly to your inbox? Get degen trade ideas, governance updates, token performance, can't-miss tweets and more from Blockworks Research's Daily Debrief.
Can't wait? Get our news the fastest way possible. Join us on Telegram and follow us on Google News.
---