Core Scientific To Switch Off Celsius' Miners, Freeing Space for Other Clients
Celsius owes the Texas-based miner some $7.8 million for power costs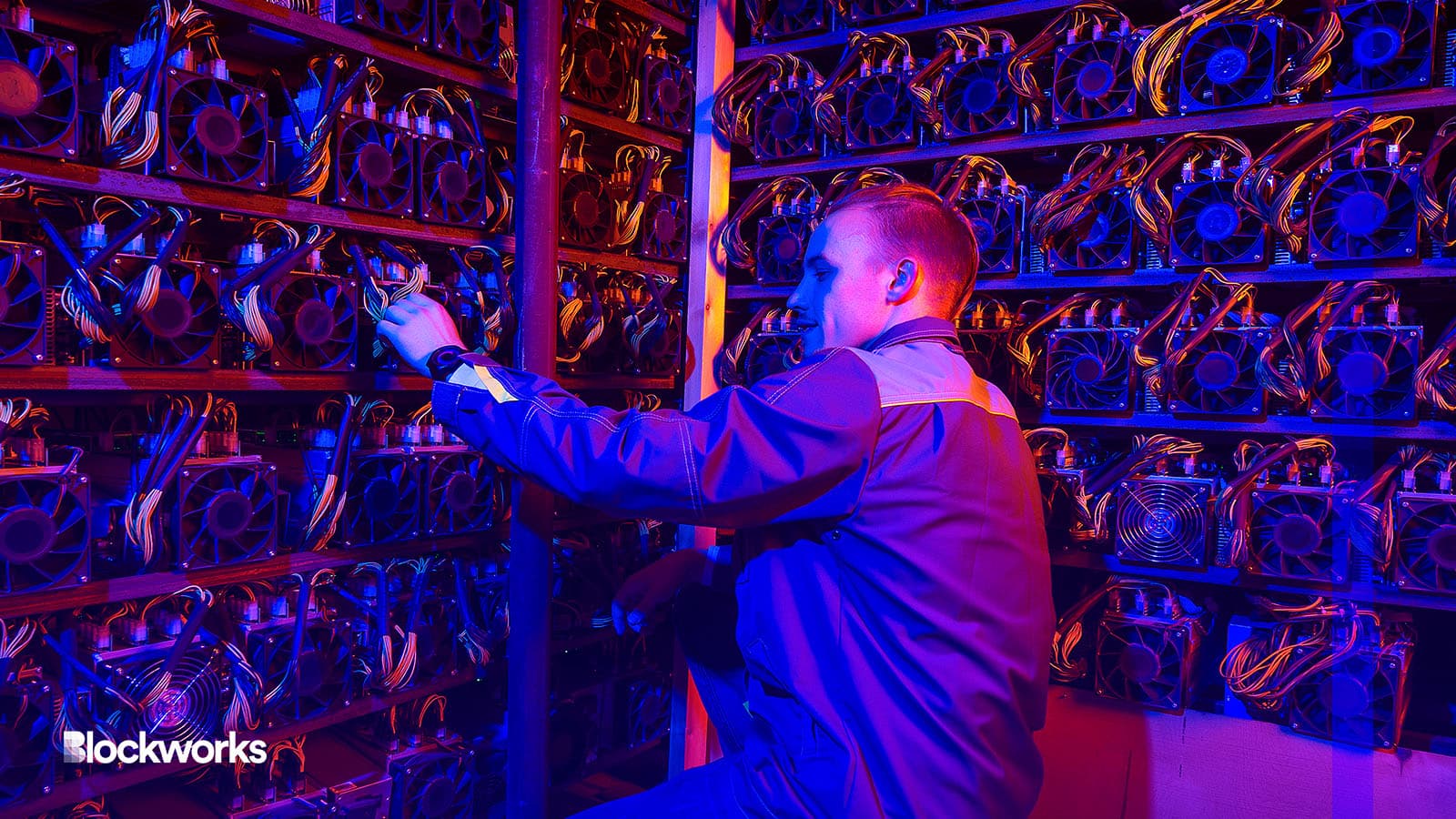 Source: Shutterstock / Mark Agnor, modified by Blockworks
Cryptocurrency miner Core Scientific said it can't continue to bear the daily loss of keeping Celsius as a client, and so it's ending a hosting agreement with the crypto lender. 
The miner told a US bankruptcy court on Tuesday that it will power down more than 37,000 Celsius rigs spread across its facilities on Jan. 3. All rigs will be transported to Celsius at the bankrupt lender's own cost before March 18. 
Core Scientific is associated with hosted mining, allowing third parties to pay a fee for rigs they purchase depending on their power usage. 
The parties had an arrangement where Celsius would pay for its own power costs, but the company refused to pay some $7.8 million owed through Nov. 31, Core's lawyers said in court papers.
Core Scientific hosts mining machines for about 15 customers, while operating their own machines as well. Demand for hosting far exceeds Core's capacity, meaning that the miner was waiting to free up some of its rack space for other clients. 
Core provided hosting space to 41% of its total fleet (or 100,000 servers) as of Oct. 31, according to a company update.
Soaring electricity costs have caused a huge nuisance for crypto miners, squeezing their profit margins, as a combination of extreme weather conditions and Russia's Ukrainian invasion have driven up prices. 
Core itself filed for bankruptcy in December, partly blaming Celsius' non-payments for its own liquidity woes. 
Lawyers argue that terminating the Celsius contracts could generate about $2 million in revenue per month, as the same hosting space would be used for other, more willing customers.
Core further established that continuing the Celsius contracts would mean losing money every day, putting the monthly figure at nearly $895,000 in December. 
If the miner decides to use the space for its own operations, that could generate 400 bitcoin per month at an assumed price of $16,700, producing $2 million in revenue, according to its own estimates.
---
Don't miss the next big story – join our free daily newsletter.