Latest in Crypto Hiring: Layoffs Spike But Turnaround Ahead?
Metaverse game developers were among firms hiring out of crypto's recent carnage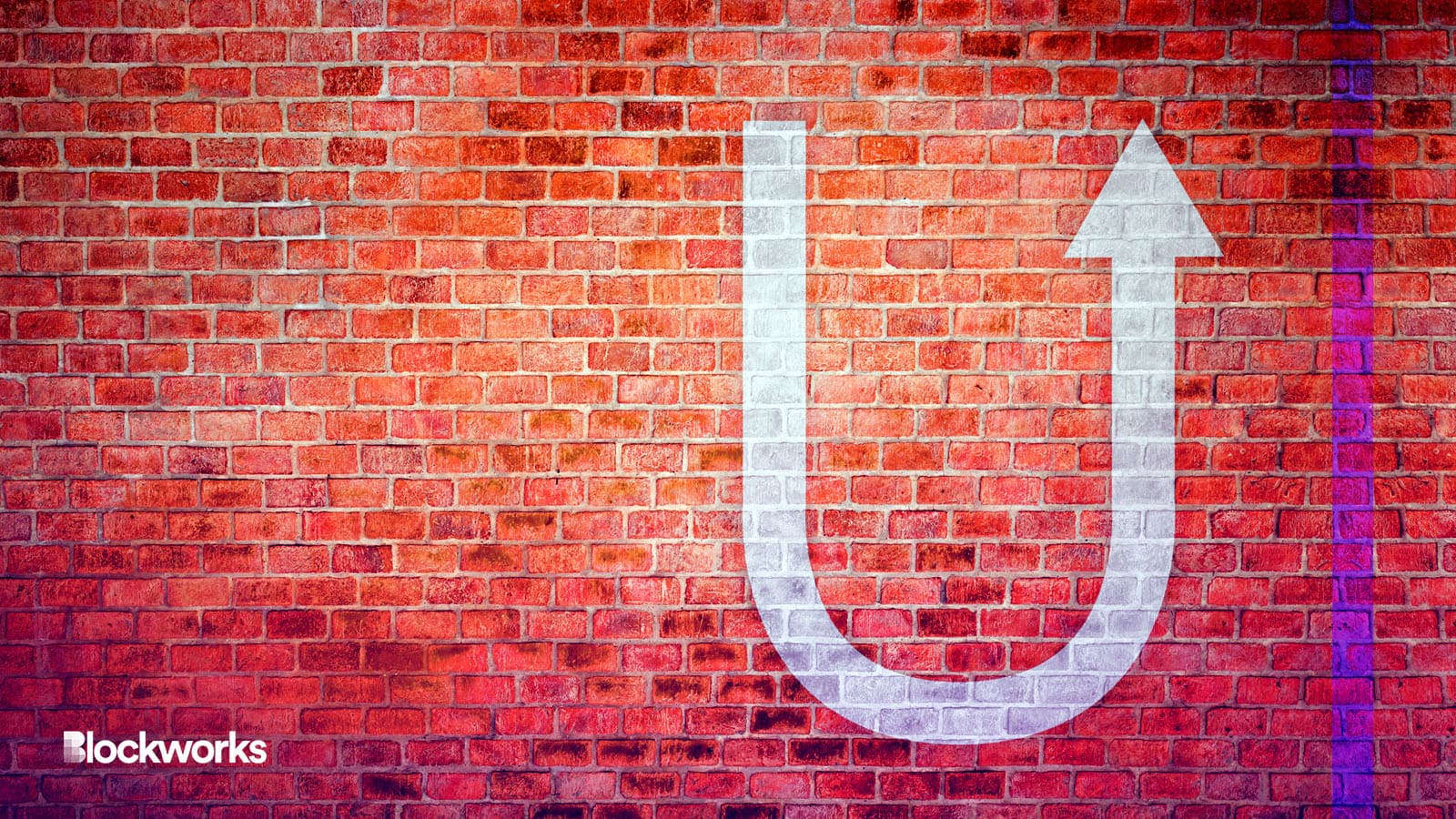 Khanthachai C/Shutterstock modified by Blockworks
Crypto-related layoffs spiked in January, but the downturn didn't stop a number of firms from touting their additions and appointments last month. 
Digital asset job cuts hit 2,806 last month, according to CoinGecko, up from 649 in December — good for a 330% bad-news pop. 
Consider that Coinbase alone moved last month to cut an additional 950 staffers as part of the beleaguered crypto exchange's latest attempts to cut down on bear market expenditures. 
The sector's January layoffs have already accounted for 41% of all 2022 crypto staff slashes. It is the second-highest monthly total — nearly reaching the 3,003 layoffs of last June after the collapse of Terra. And it comes as even blue-chip crypto companies continue to wade through the market's churn that started in earnest in the fourth quarter with FTX's implosion. 
But reports of job cuts over the last few weeks have seemed to stall as the month turned (If we didn't just jinx it, anyway!)
Crypto data and software provider Lukka hired Ian Hurst Wednesday to head the firm's European operations, expanding his role beyond the advisory position he has worked in for nearly two years.
A former general manager of global financial services at IBM, Hurst was also previously a partner at top consultancy Mckinsey & Company.
The hire follows Lukka moving its headquarters to Zug, Switzerland, as well as its deal to support Bitcoin Suisse's middle and back office operations — each signaling the company's intent to increase its presence throughout the continent. 
Bitcoin Suisse is an institutionally oriented crypto firm also based in Switzerland.  
Arrington Capital — a firm that has invested in digital assets and Web3 since 201 — named Bhavik Patel its chief investment officer.   
Previously chief product officer and head of derivatives at crypto exchange BitMEX, Patel helped the firm's founding team design its perpetual swap product.
Dubit, a developer of metaverse games and experiences, appointed Regine Weiner as its head of studio Thursday.
Weiner joins from developer Mediatonic Games. She has also worked in senior roles at Space Ape Games, Nickelodeon, Cartoon Network and Disney.
Dubit has crafted metaverse experiences for Nickelodeon, the Grammys and Samsung — and the company recently said it's rolling out Loooptopia, a Roblox-based world for the clothing brand H&M.
What else did we miss? 
Well, Anchorage Digital went on a bit of a spree, snapping up a slate of new executives in a push to focus on security and compliance.
See: Bank Secrecy Act Officer Amid Anchorage Digital's Latest Hires
New to the bank are Chief Compliance and Risk Officer Mark duBose, who formerly worked at Circle; Chief Information Security Officer Frieder Weichelt, who joined from BitGo; and Dustin Palmer, a former senior advisor to general counsel at the US Department of Treasury. Palmer is in another privacy-oriented executive seat. 
A non-crypto-focused bank, albeit with developing digital asset dealings, also appointed a new chief.
See: BNY Mellon Names Digital Assets CEO
The world's largest custodian bank named Caroline Butler to its CEO of digital assets post, a newly created role. Butler joined the company in 2020 and was previously CEO of BNY Mellon's custody services.
Though details are scarce, the hire is one indication the financial services giant is looking to follow up on BNY's launch of its digital custody and administration platform in the US for select institutional clients last October.
And as talk around crypto regulation continues, companies are looking to elevate their influence in Washington.  
See: Mike Pence's Nephew Among Binance's Newest Lobbyists
Binance has registered three new lobbyists from legal counsel firm Ice Miller, according to a recent filing — John Pence, Jarrod Loadholt and Meagan Bolton. 
Tether, Bakkt, a16z and Riot Platforms have also disclosed fresh lobbyist roles.
And we could be sharing updates from eBay on future Fridays, considering the digital marketplace is hiring specialists for its NFT marketplace KnownOrigin.
See: EBay NFT Job Openings Hint At Web3 Showdown With Amazon
Last June, eBay acquired UK-based KnownOrigin for an undisclosed amount.
Rival Amazon, meanwhile, put up a job posting for a senior go-to-market specialist, who would be responsible for growing adoption of Web3 workloads on its cloud computing division. 
And don't forget that Amazon is planning to launch an enterprise-grade NFT initiative.