Crypto Platform Voyager Keying in on Staking, NFTs in 2022
The firm reported a record $165 million of revenue in the fourth quarter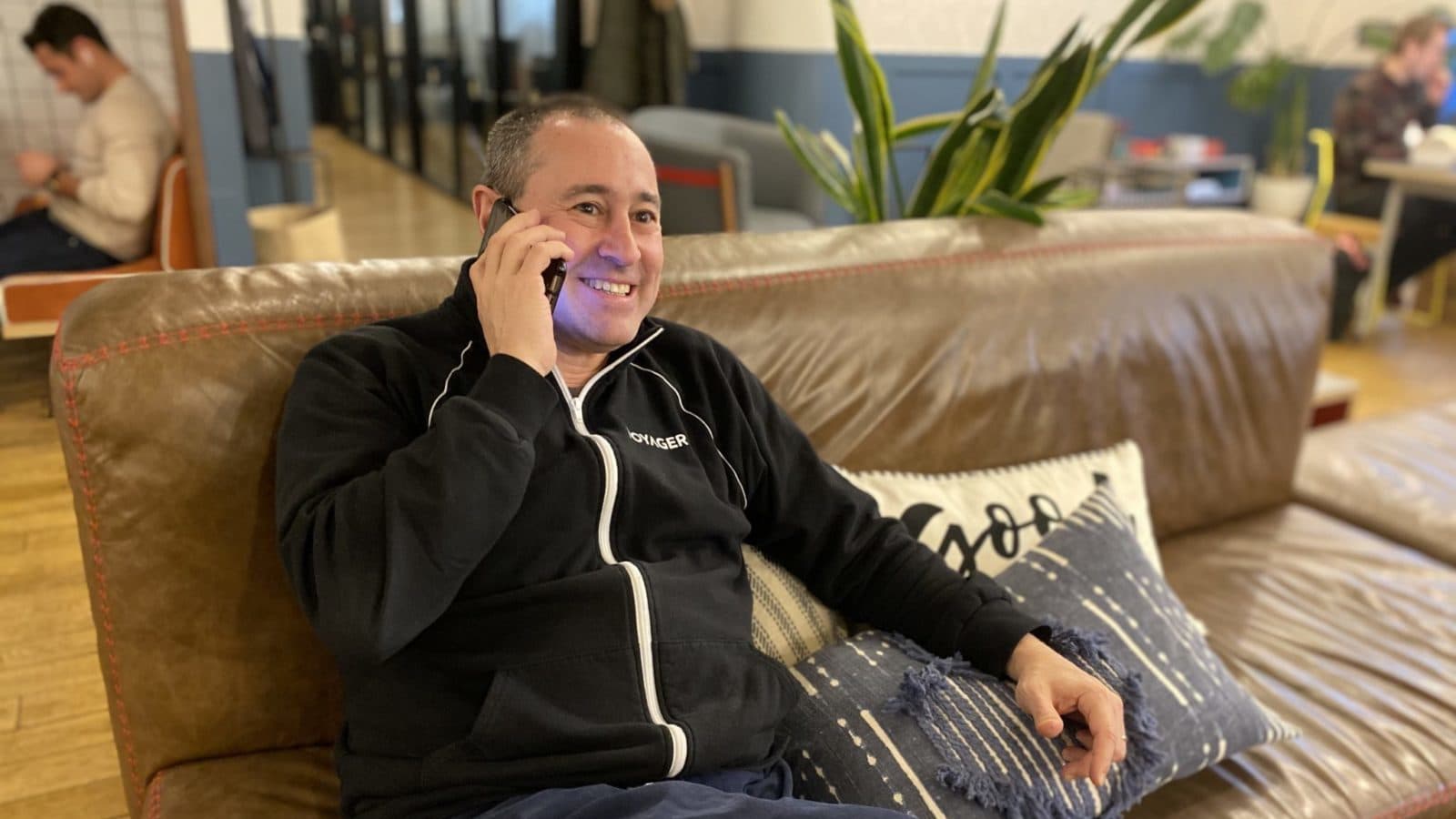 Voyager Digital CEO Steve Ehrlich | Source: Voyager Digital
key takeaways
The company is investing in a number of new business lines to reduce reliance on trading volume, CEO Steve Ehrlich said on a Tuesday earnings call
Voyager is building an NFT offering that will allow customers to access a variety of marketplaces
Voyager Digital is doubling down on staking and moving into NFTs as the company looks to diversify revenue streams following a record quarter.
The company doubled its revenue in the fourth quarter compared to the previous three-month period, executives said on a Tuesday earnings call. 
Revenues of $165 million last quarter — consistent with estimates announced in January —  were up from $3.5 million during the same period a year earlier. 
Profits were more muted at $2.5 million, dragged down by a $16-million loss in the company's staking and lending business. Rewards paid to customers outpaced fees from those services, according to Compass Point Analyst Chris Allen. He wrote in a research note that the deficit was an improvement from prior quarters.
CEO Steve Ehrlich said he expects Voyager's staking business to become profitable sometime this year.
"We are investing heavily in revenue diversification as we look to reduce our reliance on trading volume," Ehrlich said.
Roughly $87 million in revenue came from transactions, according to Chief Financial Officer Evan Psaropoulos. About $57 million stemmed from lending and staking, beating the company's $50-million target for the sector.
"The diversification of our revenue is leading us to believe that even in times of lower market activity and lower crypto prices, our minimum quarterly revenue will exceed $100 million," Psaropoulos said. "The increase in revenue diversification strategy and product roadmap will only increase the minimum floor."
Total verified users increased about 50% to 3.2 million at the end of 2021, while funded accounts grew about 25% over the same span to reach nearly 1.1 million. 
Assets on the platform grew to $5.9 billion, as of Dec. 31, up from $4.3 billion at the end of September. 
Staking, NFTs and equity trading
Voyager now supports staking for 11 coins, and Ehrlich noted that the company is working to offer staking on Avalanche (AVAX).
The firm continues to target a minimum of $40 million in yield and staking revenue per quarter.
Voyager has also hired a team to develop its NFT (non-fungible token) strategy. Ehrlich said the company is focused on simplifying NFT participation.
"We believe that there are so many marketplaces out there, consumers want to be able to access them all, and how we deliver that entire environment to them, we believe, is the future of NFTs," he said. "It's not just one marketplace, and so we're looking at a solution that encompasses a larger scale all off the Voyager platform."
Voyager is also building a "brokerage of the future," where users would be able to trade equities from the company's app using stablecoin USDC for funding trades. 
The company in November detailed its forthcoming crypto debit card, which would pay up to 9% annual rewards. Ehrlich said Tuesday that select employees are testing the card, adding that its waitlist has reached 200,000 people.
Voyager, meanwhile maintains plans to expand to France and other European countries later this year.
Does BlockFi's settlement affect Voyager? 
Ehrlich also touched on BlockFi's settlement with regulators, which he called "a significant development in the industry" that could provide a potential regulatory path.
The crypto lending platform is reportedly expected to pay $100 million in fines to the Securities and Exchange Commission and state regulators over allegations it illegally offered a high-interest yield product.
BlockFi CEO Zac Prince wrote on Twitter Monday that the settlement "identifies a clear path forward for folks to earn interest on their crypto."
Ehrlich argued there are differences between Voyager's Loyalty Program, which offers Voyager Token holders rewards, and BlockFi interest accounts. Voyager is in ongoing discussions with regulators, he added. 
"Voyager has received requests and subpoenas from the SEC and certain states in connection with the rewards program as part of non-public fact-finding inquiries," Ehrlich said. "Of course, we believe that Voyager accounts that earn rewards comply with existing US law and look forward to demonstrating that as necessary."
---
Don't miss the next big story – join our free daily newsletter.