Digital Asset Summit 2021 Live from NYC
Blockworks is thrilled to be livestreaming all the mainstage content from our sold-out Digital Asset Summit 2021 in New York City.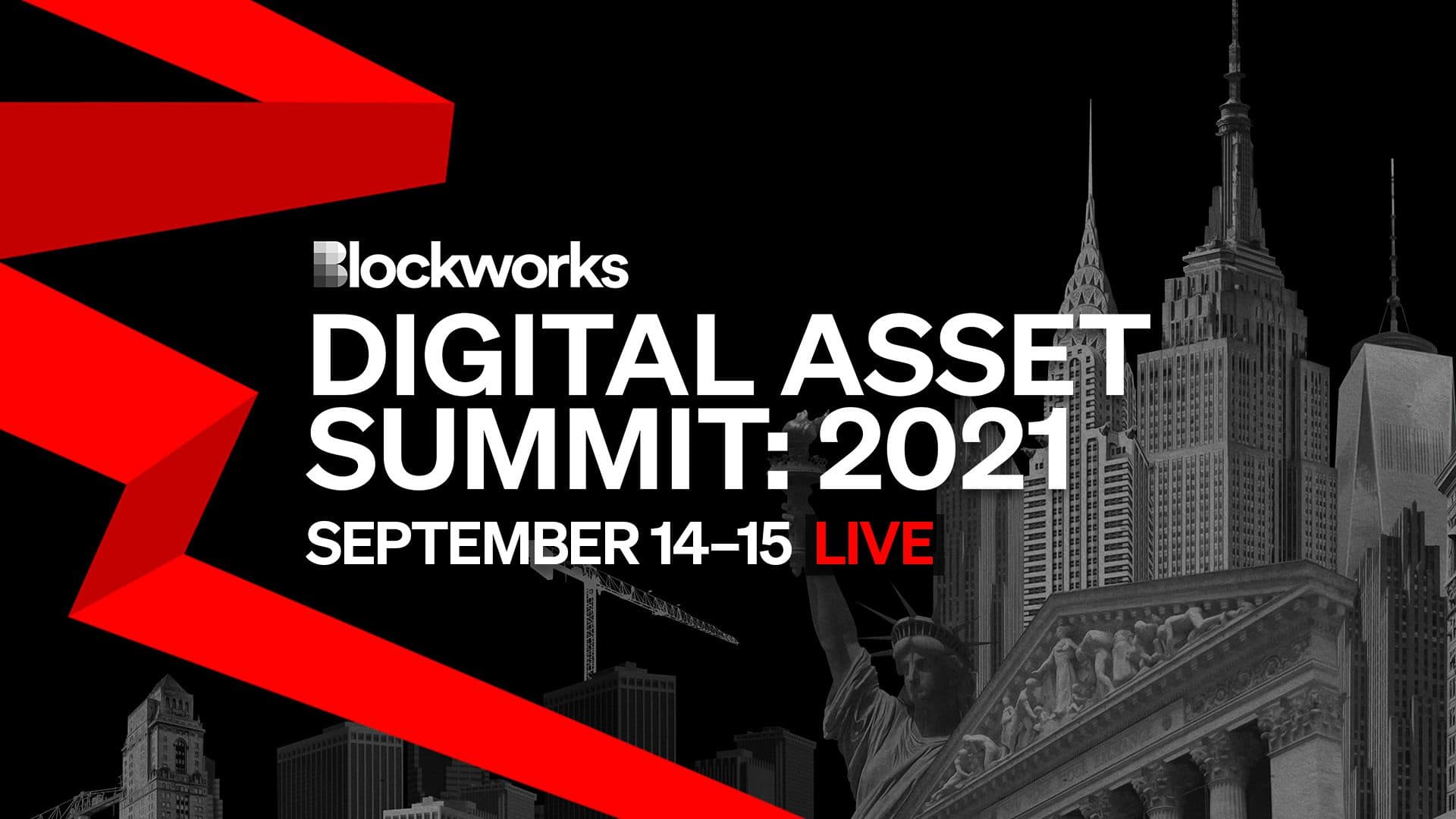 Digital Asset Summit 2021, New York City — Blockworks' Digital Asset Summit 2021 is our flagship US-based institutionally focused crypto conference for asset managers and financial services professionals.
Hosted Tuesday and Wednesday, Sept. 14 – 15, this in-person event features leaders from the world of finance and digital assets discussing crypto from the perspective of industry practitioners.
While the event is sold out, we are thrilled to be able to bring you all the main stage content via livestream.