Elon Musk Teases Crypto Integration at His First Twitter All-hands
Musk, who agreed to take over the media company in April, said news, entertainment and payments are three critical areas for Twitter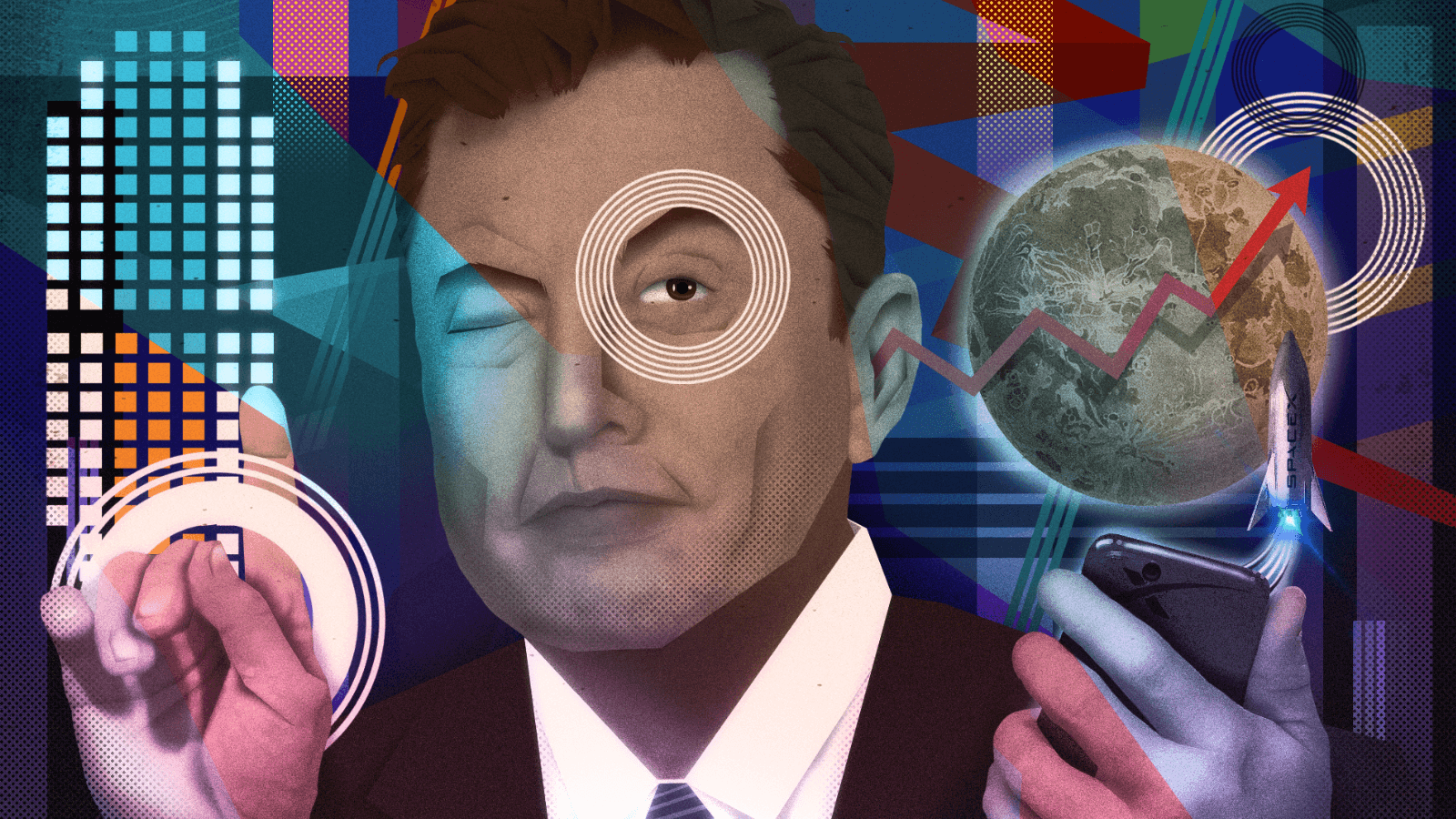 Elon Musk | Blockworks Exclusive Art by Axel Rangel
key takeaways
The Tesla CEO reiterated his determination to get rid of farm trolls and bots on Twitter
"If one can use [Twitter] to make convenient payments, that's an increase in usefulness," he said
After securing a $44 billion deal to acquire Twitter in April, billionaire Elon Musk spoke to employees of the social media platform in a virtual meeting on June 16, his first Twitter all-hands meeting.
Musk discussed his plans for the company, including the integration of digital payments and the elimination of cryptocurrency-related scams.
The Tesla chief executive said it would be logical to incorporate digital payments on the network to facilitate direct transfers within Twitter.
"I think it would make sense to integrate payments into Twitter so that it's easy to send money back and forth, and if you have currency as well as crypto," he said, according to a transcript of the meeting posted by Recode.
He highlighted three areas critical to Twitter's purpose — news, entertainment and payments. He also wants to address spam accounts on the platform.
"There's quite a lot of crypto scams on Twitter," he said. "It's gotten better, but there's still a fair bit of that." 
Earlier this month, Musk threatened to abandon his deal with Twitter unless the company provides him with evidence that fake accounts make up less than 5% of its users. Twitter's own estimate is that fake or bot accounts count for less than 5% of its active users. 
"My offer was based on Twitter's SEC filings being accurate," Musk tweeted.
Twitter agreed to comply with Musk's demands for internal data, according to the Washington Post.
Separately at the all-hands meeting, Musk said he prefers in-person work at Tesla, where cars cannot be assembled remotely. While he didn't shoot down the possibility of remote work for Twitter employees, he suggested they periodically drop into the office.
"Even if somebody's working remotely, they gotta show up at the office occasionally so that they recognize their colleagues and don't walk down the street and pass your colleagues, and you don't recognize them," he said. "That would not be good."
Elon Musk the target of dogecoin pyramid scheme allegations
The tech mogul has previously proposed building digital payments into Twitter. After acquiring a 9.2% stake in the company, he pitched dogecoin as a payment option for users with a Twitter Blue subscription in April. 
Musk has often been criticized for making comments that may have influenced the price of dogecoin. On Thursday, one investor launched a $258 billion class action lawsuit against Musk and his companies SpaceX and Tesla, alleging a scheme to illegally inflate the price of the meme coin.
"Defendants falsely and deceptively claim that dogecoin is a legitimate investment when it has no value at all," the plaintiff wrote in a federal court filing.
Twitter already has a bitcoin tipping feature available on its platform for users in El Salvador and the US, which uses the Lightning Network, a bitcoin scaling solution.
---
Get the day's top crypto news and insights delivered to your email every evening. Subscribe to Blockworks' free newsletter now.
Want alpha sent directly to your inbox? Get degen trade ideas, governance updates, token performance, can't-miss tweets and more from Blockworks Research's Daily Debrief.
Can't wait? Get our news the fastest way possible. Join us on Telegram and follow us on Google News.
---