Fed Officials: Tapering May Come Sooner Than Expected
Largely on par with what Powell previously stated, FOMC minutes revealed that officials discussed the possibility of scaling back their unprecedented asset purchases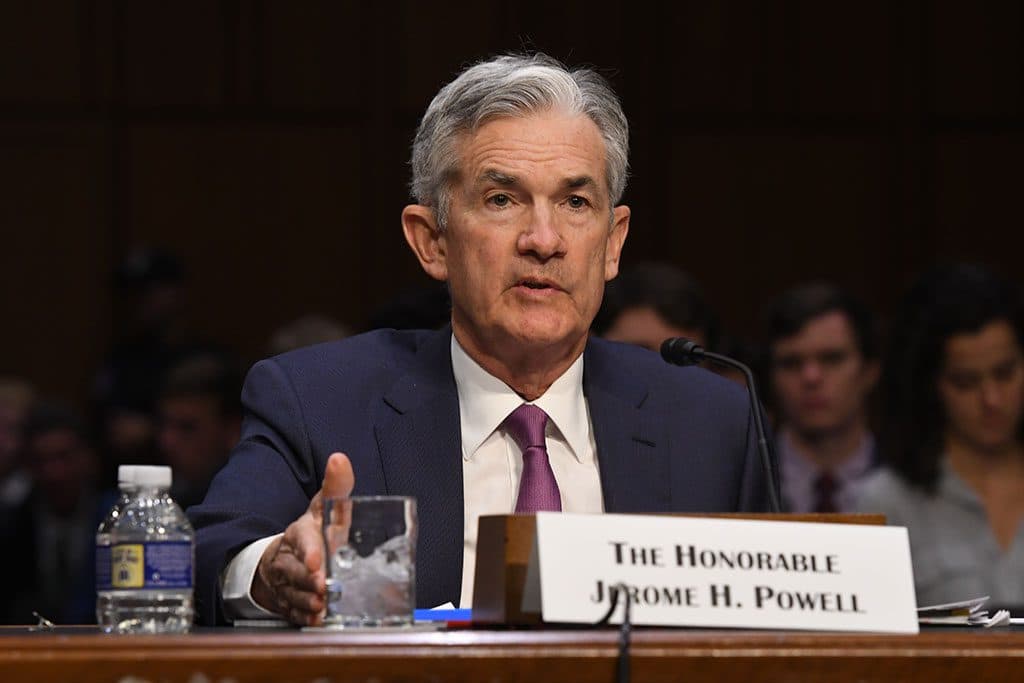 Jerome Powell, Chair, Federal Reserve
key takeaways
Some FOMC members were optimistic about the progress of economic recovery, which the Fed has said must "substantially" improve before any policy changes take place
Officials said inflation is due to supply chain and bottleneck issues and will be fleeting
Federal Reserve officials discussed the possibility of scaling back their unprecedented asset purchases, but how quickly the process will begin remains up in the air, according to the Federal Open Market Committee meeting minutes released Wednesday. 
"Various participants mentioned that they expected the conditions for beginning to reduce the pace of asset purchases to be met somewhat earlier than they had anticipated at previous meetings in light of incoming data," the minutes stated. 
The minutes were largely on par with what Chairman Jerome Powell had covered previously during his press conference following the June 15-16 meeting. 
Some FOMC members were optimistic about the progress of economic recovery, which the Fed said must "substantially" improve before any policy changes take place. 
Committee members "judged that the economic outlook had continued to improve and that the most negative effects of the pandemic on the economy most likely had occurred," the minutes said. 
Officials also discussed inflation and generally agreed that higher prices are attributed to supply chain issues and bottlenecks, but will subside in time. 
"Participants stated that they had expected inflation to move above 2% in the near term, in part as the drop in prices from early in the pandemic fell out of the calculation and past increases in oil prices passed through to consumer energy prices," the record showed. 
In the biggest increase since 1992, core PCE, the Fed's preferred inflation measurement, rose 3.4% year-over-year. The core index rose 0.5% from last month in May, lower than the expected 0.6%, according to data from the Commerce Department.
The Fed will continue to keep an eye on unemployment numbers, which rose slightly in June, and inflation. While the Fed's united message has remained that inflation will be transitory, some officials are less confident. 
Several participants emphasized "that uncertainty around the economic outlook was elevated and that it was too early to draw firm conclusions about the paths of the labor market and inflation," according to the minutes. 
Inflation gauge to watch
Investors and economists are also watching the Fed's repurchase agreements, known as reverse repos. The Fed uses reverse repos, which provide short-term borrowing and lending, to increase money supply and ensure market liquidity. 
Eligible banks and firms have been pouring cash into the reserve repo facility recently, even though the interest rate offered is near zero. In June, the amount of money held by the Fed through reverse repos reached a record $486 billion. 
Also in June, the Fed increased the rate paid on reverse repos from zero to 0.05%, causing an increase in volumes. The rate increase is designed to encourage banks to keep money with the Fed and decrease the amount of money supply, thus helping to control inflation. 
Eyes will be on the Fed next month when officials convene for the Jackson Hole policy retreat. Core PCE data released at the end of July will also be crucial in predicting the Fed's next steps.