Blockchain Private Equity Fund Franklin Templeton's Latest Crypto Ambition
An SEC filing on Wednesday for a Franklin Templeton blockchain private equity fund appears to be the asset manager's latest move into crypto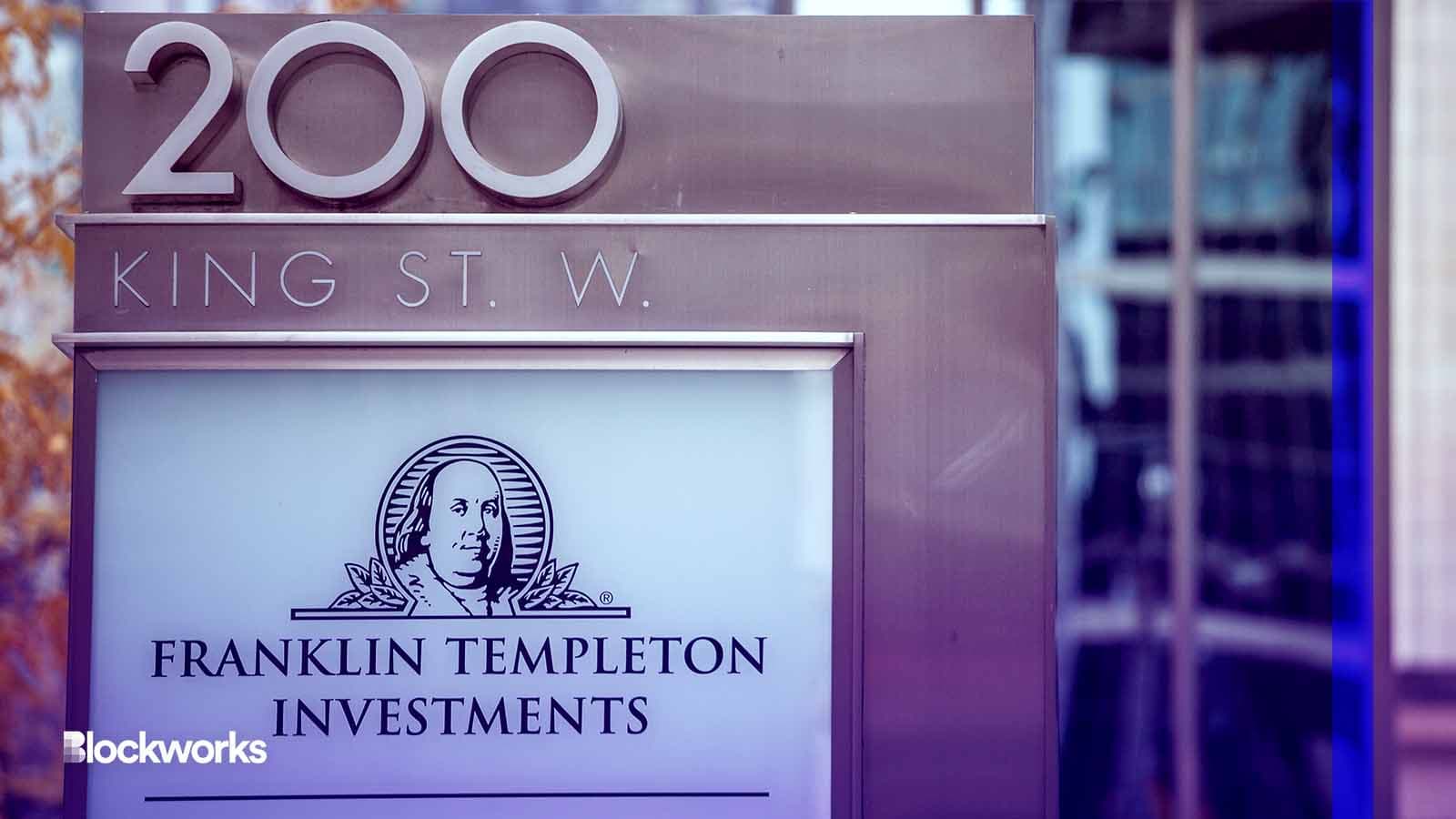 BalkansCat/Shutterstock modified by Blockworks
In its latest foray into the cryptocurrency industry, asset management giant Franklin Templeton is exploring the world of blockchain private equity.
An SEC filing on Tuesday registered the Franklin Templeton Blockchain Fund II with the US financial regulator — one key indicator that the firm is looking to raise institutional capital for the new commingled vehicle. 
Franklin Templeton representatives designated the vehicle as a private equity fund with the SEC. This is a separate categorization from a liquid cryptocurrency hedge fund setup, for instance. The private equity fund also differs from a blockchain-focused venture capital vehicle, which the asset manager previously established in the fourth quarter of 2021.
A spokesperson for Franklin Templeton declined to comment on Wednesday, citing private placement regulations. 
This is the latest move into institutional crypto products by the firm's institutional investment arm. Its crypto separately managed account (SMA) push started taking shape in the fourth quarter of 2022. 
Franklin Templeton, which oversees some $1.4 trillion in assets under management, has also gotten involved in other crypto-related products, including its money-market fund that taps the Stellar blockchain's tech stack. More recently, the asset manager moved to tokenize one of its funds on Polygon, The Defiant reported. 
Specific strategy details and fundraising aspirations of the private equity-focused Franklin Templeton Blockchain Fund II remain under wraps. However, the SEC filing indicates that the vehicle imposes a $100,000 minimum on its investors. 
Interest in industry private equity plays more broadly appears to be holding strong on the heels of a number of substantial new raises earlier this year. 
Generally speaking, limited partners in private equity investments often exceed minimum investment amounts in their contributions. However, the six-figure minimum investment for Franklin Templeton Blockchain Fund II is relatively modest compared to traditional asset classes in conventional private equity.
That said, cryptocurrency market capitalizations and related private investment opportunities point to opportunities to deploy relatively small sums of capital for potentially outsized returns, industry participants say. 
Franklin Templeton's fund, according to the filing, is not intended to remain open for longer than a 12 month period. 
It comes as crypto markets, on the whole, have continued to mark a 2023 upswing.
---
Don't miss the next big story – join our free daily newsletter.