Mattel Marketplace Lets You Trade Barbie and Hot Wheels NFTs Peer-to-Peer
The toy manufacturer is doubling down on Web3 with 'best-in-class experience for the fans of Mattel's iconic brands'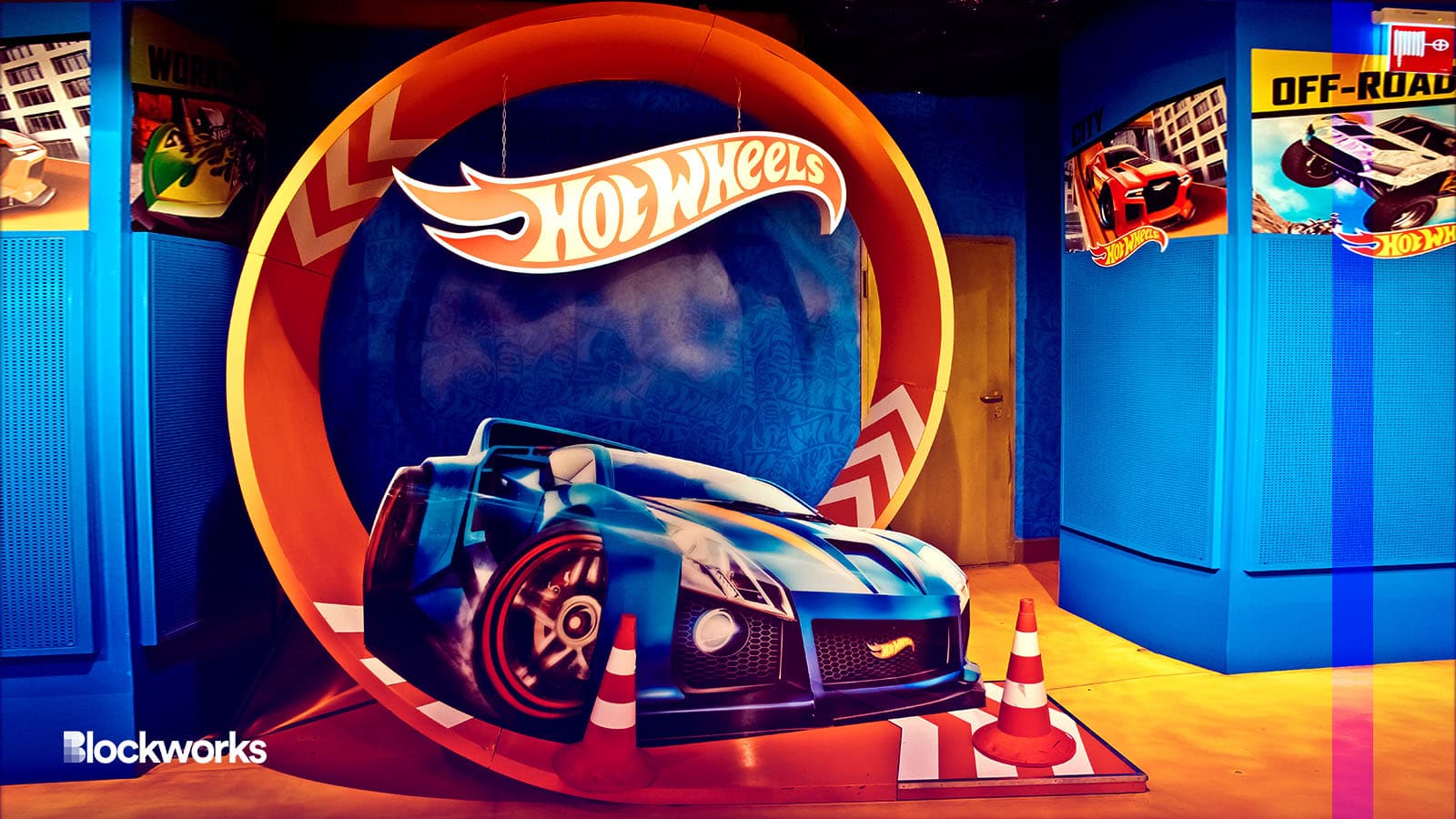 Source: Shutterstock / Ekaterina Kupeeva, modified by Blockworks
Mattel will be adding a Rarible-powered peer-to-peer marketplace to its virtual collectibles platform on April 27, allowing users to buy and sell their NFTs directly to one another. 
Mattel is simultaneously launching the fifth series of its popular Hot Wheels NFT Garage, which will be sold in $25 packs. The possibilities include McLaren, Pagani, Aston Martin and many Hot Wheels originals. If a collector gets their hands on certain rare makes, they'll be eligible to receive a physical die-cast version.
Speaking on the dual announcement, Ron Friedman, Vice President at Mattel Future Lab, said when the company launched Mattel Creations Virtual Collectibles, its NFT platform, in November 2022, "we did so with the intention of creating an unrivaled, best-in-class experience for the fans of Mattel's iconic brands." He added that with this upgrade, Mattel is taking another step toward that vision.
The toy manufacturer's NFT marketplace was developed with the help of Flow, a layer-1 blockchain which Rarible supports. The first major release on the platform was the Series 4 of the Hot Wheels NFT garage, 30,000 packs of which sold out in less than 12 hours after its release on December 15, 2023, according to a company statement. Previous iterations of its Hot Wheels NFT collections were sold on the Wax Digital hub.
Mattel bills its NFT platform as one for mainstream consumers, which is why you don't have to use crypto to make purchases. Magic, Mattel's wallet-as-a-service provider, is able to onboard "new users to crypto with built-in fiat on-ramps," according to Magic's website.
Other NFT collections that have been brought by Mattel include Cryptoys and Boss Beauties x Barbie. The second collection of its Barbie NFT line will drop in May, according to a company statement.
Rarible's white label marketplace has been used by other brands, such as The Smurfs' Society's recent bucket auction.
---
Don't miss the next big story – join our free daily newsletter.