MicroStrategy Buys $243M More Worth of Bitcoin
Michael Saylor's software company continues plan to buy and hold the cryptocurrency.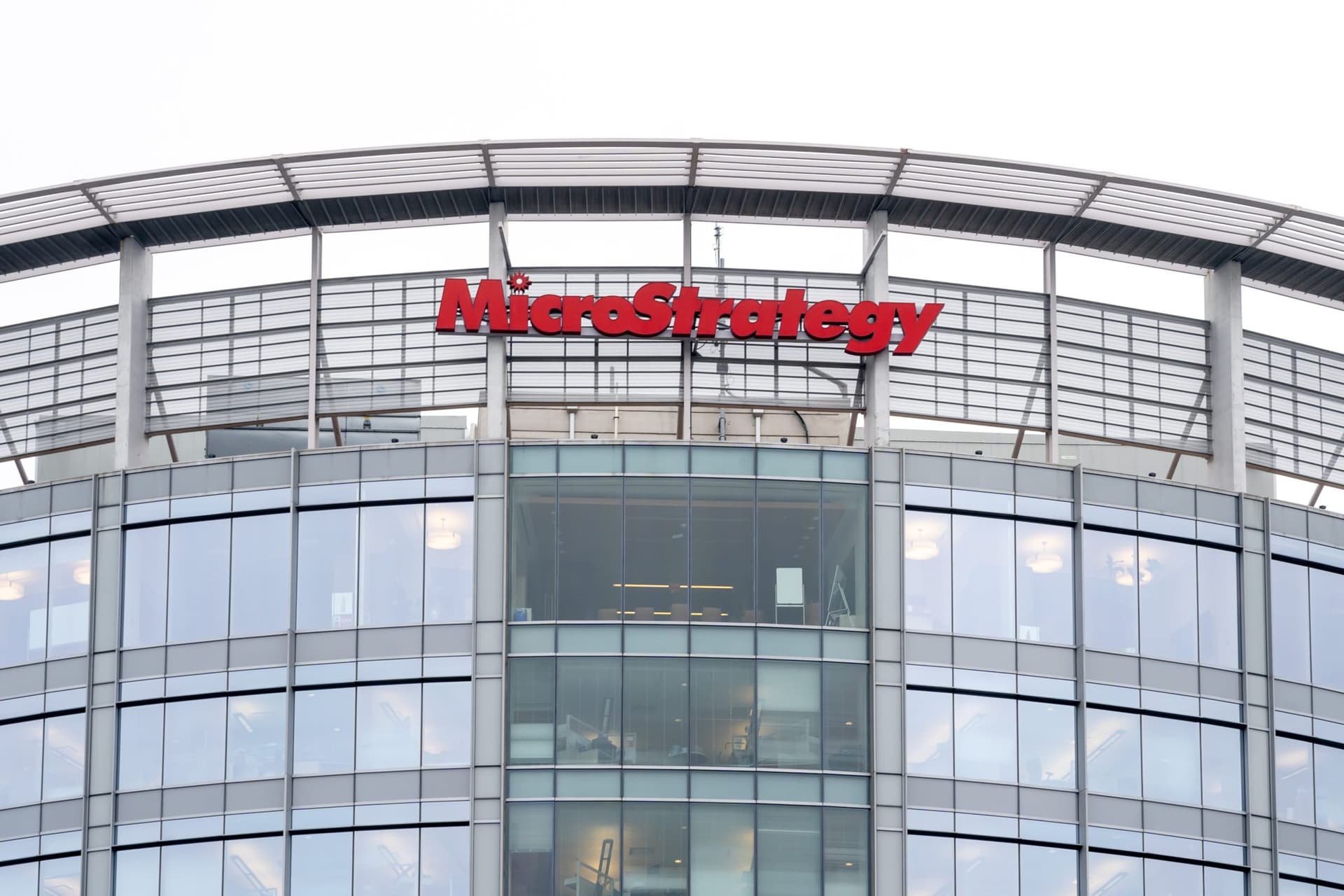 key takeaways
MicroStrategy has spent $3.2 billion on bitcoin to date, holding 114,042 bitcoins for an average price of $27,713
The firm owned 0.58% of the roughly 18.75 million bitcoins mined to date as of last month amid what Saylor called a "land grab" for the crypto asset
MicroStrategy has purchased an additional 5,050 bitcoins for about $243 million, according to a disclosure filed with the SEC.
The Virginia-based software company paid an average price of $48,099 for the latest bitcoins, CEO Michael Saylor said in a Twitter post on Monday. MicroStrategy now holds 114,042 bitcoins, which it acquired for an average price of $27,713, or nearly $3.2 billion in total, he added.
The price of bitcoin was about $44,450, as of 12:30 pm eastern time, according to CoinGecko. That figure was down 3.7% in the last 24 hours and a decrease of 14.1% from seven days ago, the data shows.  
Bitcoin peaked at about $64,000 in April before falling to below $30,000 as recently as July.
A spokesperson for MicroStrategy did not immediately return Blockworks' request for comment about its most recent bitcoin purchase.
The latest buy comes a few weeks after MicroStrategy had added $177 million in cash at an average price of about $45,294. The firm owned 0.58% of the roughly 18.75 million bitcoins mined to date, which is the highest amount of bitcoin holdings for a public company, according to data by Buy Bitcoin Worldwide.
Saylor said during the firm's third quarter earnings call at the end of July that the firm will continue to buy and hold bitcoin, a digital property that he noted is "the most compelling technical opportunity of the decade."
"There will never be more than 21 million bitcoin, and we feel like there's a land grab right now to acquire as much as you can," Saylor said at the time.
He also noted during the call that big tech companies, such as Apple, Google, Facebook and Amazon, could generate $1 trillion of value just by plugging into bitcoin.
Because of the amount of bitcoin it holds, MicroStrategy has become a "bitcoin proxy" for investment products seeking exposure to blockchain, Sumit Roy, crypto editor and analyst at ETF.com, previously said.  
Other companies are also putting bitcoin on their balance sheets as investors seek out a hedge against currency debasement. Tesla, Galaxy Digital and Voyager Digital are among the others that have made substantial bitcoin investments. 
Tokyo-based gaming giant Nexon also purchased $100 million in bitcoin earlier this year at an average price of $58,226. The purchase represented 2% of Nexon's cash on hand.
Companies holding cryptocurrencies should become commonplace, David Tawil, president of ProChain Capital, previously told Blockworks. Those with a dominating shareholder or leader are likely to be first to own bitcoin before investors start inquiring about other corporations to do so, he noted.
---
Are you a UK or EU reader that can't get enough investor-focused content on digital assets?Join us in London on November 15th and 16th for the Digital Asset Summit (DAS) London. Use code ARTICLE for £75 off your ticket. Buy it now.
---