MicroStrategy's Saylor To Step Down as CEO To Double Down on Buying Bitcoin
The company's president, Phong Le, is set to assume the chief executive role as Saylor becomes executive chairman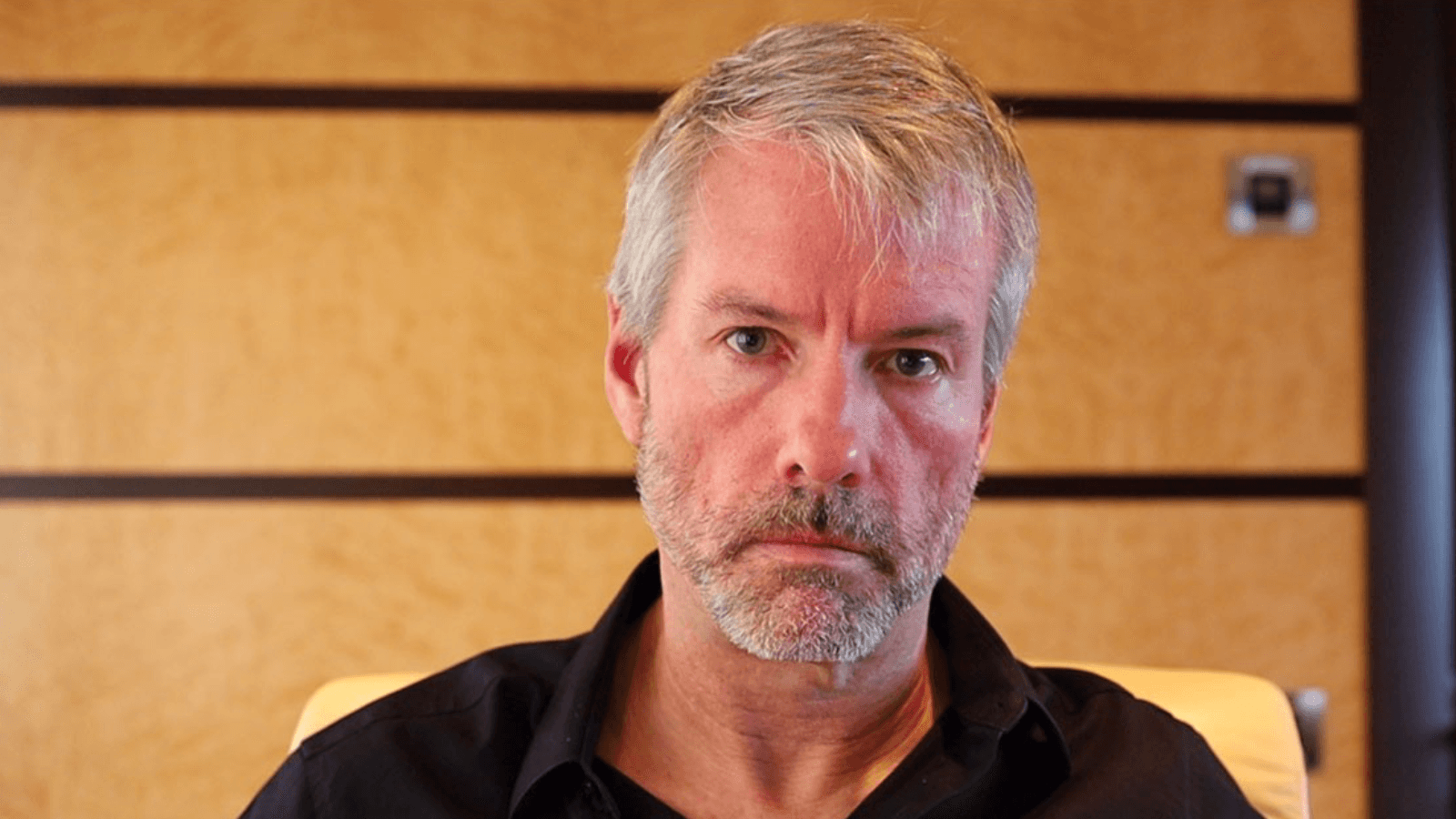 MicroStrategy's Michael Saylor | Source: Michael.com
key takeaways
MicroStrategy held 129,699 bitcoins — about $2 billion — as of June 30, which reflects cumulative impairment losses of roughly $2 billion since acquisition
The company's core business is "not impacted by the near-term price fluctuations of bitcoin," Le says
Michael Saylor is stepping down from his long running role as MicroStrategy's chief executive. 
Saylor is set to become the company's executive chairman, a move company executives said would allow the outspoken Bitcoin bull to focus more on the firm's bitcoin acquisition strategy. 
Saylor has served as CEO and chairman of MicroStrategy's board since founding the company in 1989. He took it public in 1998. Phong Le, president of the Virginia-based business intelligence firm since July 2020, will become MicroStrategy's CEO on Aug. 8.
Saylor said during the company's earnings call on Tuesday that the matter of CEO succession has been "carefully considered and planned for at the board level for many years."
Le called the leadership reshuffling a "business-as-usual transition," noting that he doesn't plan on making any significant changes to the company.
"I believe that splitting the roles of chairman and CEO will enable us to better pursue our two corporate strategies of acquiring and holding bitcoin and growing our enterprise analytics software business," Saylor said in a statement. 
Since joining MicroStrategy in 2015, Le has also worked as the firm's chief financial officer and chief operating officer. 
"We continue to see the durability of our enterprise analytics business and the attractiveness of our cloud platform in our results this past quarter," Le said in a statement. "With total revenue growth on a constant currency basis, and 36% year-over-year growth in subscription services revenues, our business remains resilient even in light of the continuing macroeconomic uncertainties."
MicroStrategy has the largest bitcoin (BTC) stash of any public company. It held 129,699 BTC — worth about $2 billion — as of June 30, which reflects cumulative losses of roughly $2 billion.
As volatility ramped up in June, MicroStrategy purchased an additional 480 bitcoin (BTC) for roughly $10 million — an average price of $20,817 per bitcoin.
MicroStrategy reported a net loss for the second quarter of nearly $1.1 billion, due in part to digital asset impairment charges of $918 million.
Saylor said on the call that since Aug. 11, 2020 — the day the company announced the start of its bitcoin acquisition strategy — MicroStrategy's stock and bitcoin are up 123% and 94%, respectively.
"We seek to acquire and hold bitcoin long-term and we do not currently plan to engage in sales of bitcoin," Le added. "We have a long-term time horizon, and the core business is not impacted by the near-term price fluctuations of bitcoin."
The company's declaration to continue to buy and hold bitcoin comes after Tesla sold roughly 75% of its bitcoin in the second quarter as part of conversions that added $936 million to its balance sheet. 
MicroStrategy's stock price closed Tuesday at $278.26. The stock is down about 50% year to date, but up 48% in the past month.
This is a developing story.
---
Don't miss the next big story – join our free daily newsletter.