Montana Crypto Mining Bill Passes House, Headed to Governor's Desk
The Montana state Senate also passed the same bill back in February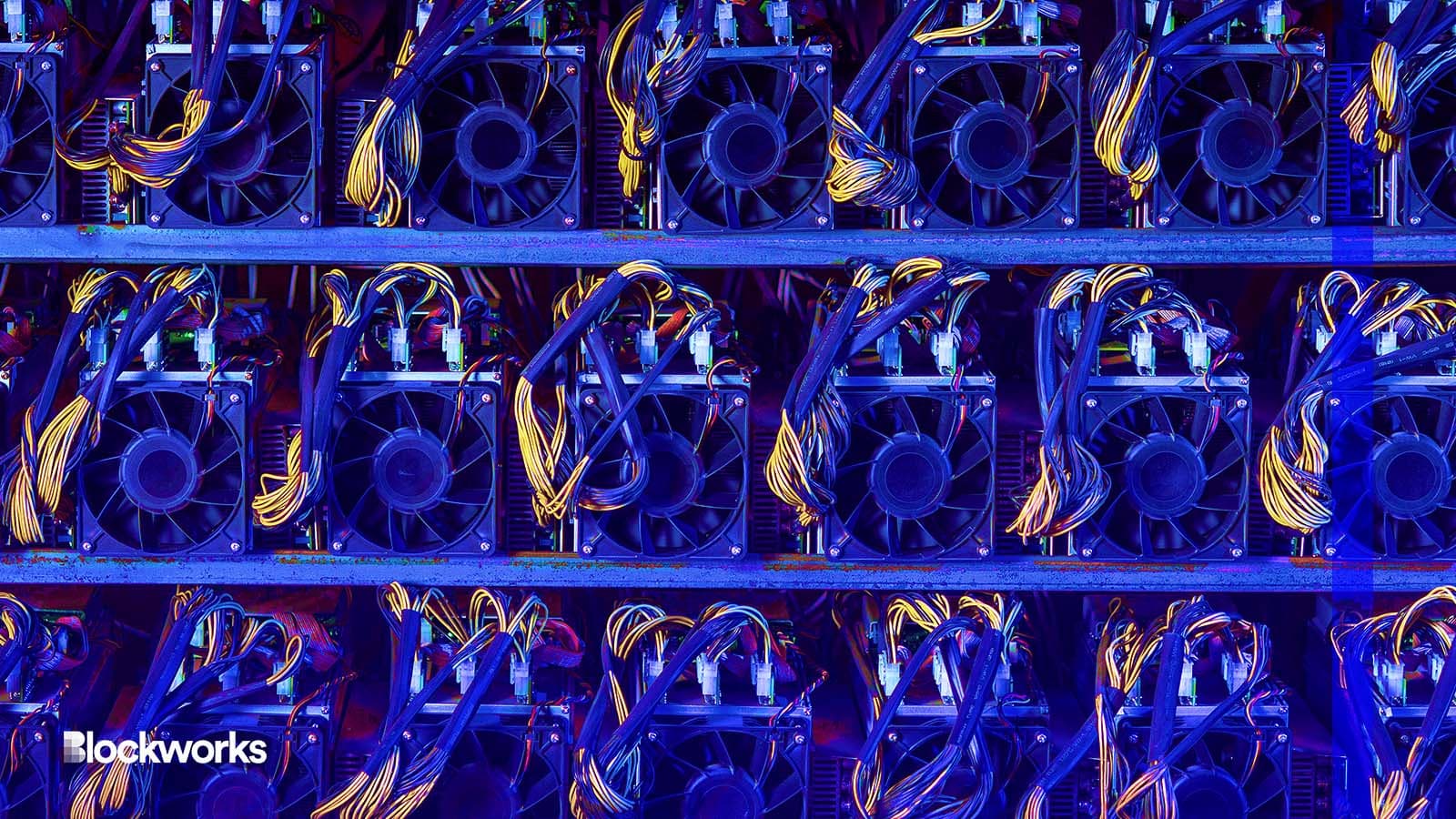 Mark Agnor/Shutterstock modified by Blockworks
The Montana House of Representatives passed a crypto miner-friendly bill Wednesday. It is now headed to Governor Greg Gianforte's desk for final ratification.
The bill, which is intended to protect all types of digital asset miners, including those who mine within their homes, passed 64-35 in its third House reading. The amended version of the legislation, sponsored by Republican State Sen. Daniel Zolnikov, passed the Senate in February. 
Zolnikov was optimistic about the bill getting signed. 

"Bitcoin miners have been facing discrimination at the local level both in Montana and in other states like North Carolina," Zolnikov told Blockworks. "With this legislation set to become law, Montana can guarantee miners can do business in the state and create many of the rural jobs and opportunities that we need.
The bill establishes a "right to mine digital assets," meaning industrial miners and at-home miners are entitled to conduct their business free from government interference. Once signed into law, miners will be able to proceed with operations as they please, as long as they adhere to already-existing noise ordinances in residential areas, the bill states. 
The bill also prohibits electricity providers from charging any "discriminatory rates" to industrial or at-home miners. Additionally, if the bill passes into law, state and local authorities will not be able to levy additional taxes on people using crypto as a form of payment. 
Bill proponents took to Twitter to thank the Satoshi Act Fund, a nonprofit that educates lawmakers on Bitcoin, for its work in getting the bill in Montana to the governor. 
The fund's CEO Dennis Porter testified in favor of the bill in early March. 
Porter told Blockworks that he applauds Zolnikov and Montana for standing up for "bitcoin miners who have been discriminated against by jurisdictions across the USA."
"Montana is planting a flag in the ground and letting the industry and the nation know that they want to benefit from the jobs, local investment, grid stability, and energy enhancements that Bitcoin mining has to offer," he added.
A similar bill passed in the Missouri House Committee in early March, which sought to protect corporate mining businesses and at-home miners. 
In New York, the future for digital asset mining is far more murky. The Clean Air Coalition of Western New York and the Sierra Club sued the state agency responsible for allowing a proof of work cryptocurrency mining operation. 
Updated April 2023 at 2:01 pm ET: Added quotes from Republican State Sen. Daniel Zolnikov and Satoshi Act Fund CEO Dennis Porter
---
Don't miss the next big story – join our free daily newsletter.