NFT Newsmakers: Fox, Tiger King, NFT Genius and the World Wide Web
Since the start of the week, the non-fungible tokens (NFT) industry has continued to show growth as more organizations and auctions fill the marketplace. From the launch of a $100 million NFT fund, to auctions for digital and real-life collectibles from […]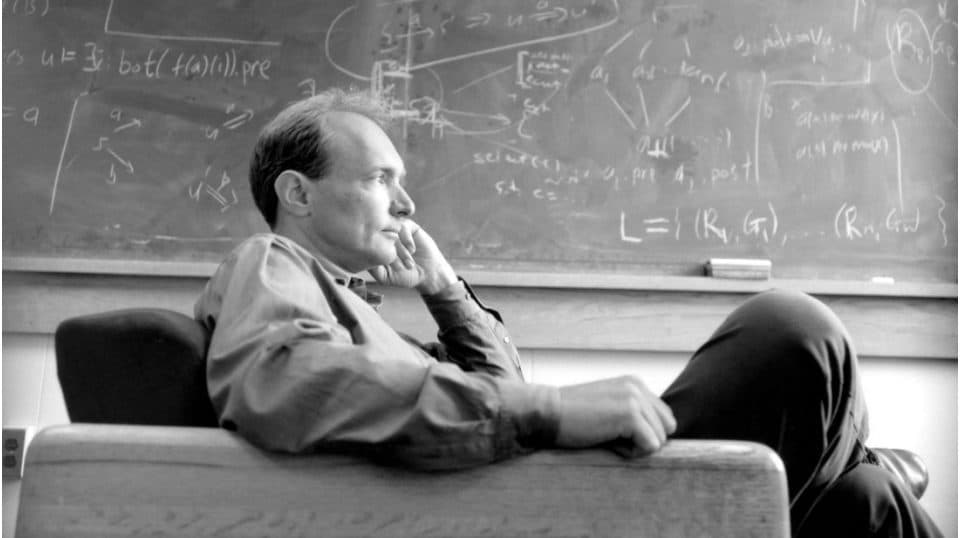 Sir Tim Berners-Lee; Source: Sotheby's Auction House
key takeaways
Fox Corp. launches $100 million fund to support content creators' NFTs and other digital assets through its NFT company BlockChain Creative Labs
Joe Exotic, a.k.a. "The Tiger King," launches NFT auction from federal prison in Fort Worth, Texas
Since the start of the week, the non-fungible tokens (NFT) industry has continued to show growth as more organizations and auctions fill the marketplace. From the launch of a $100 million NFT fund, to auctions for digital and real-life collectibles from "The Tiger King," and the original source code for the World Wide Web, NFTs are making their way into the mainstream.
Here's a rundown of the headlines: 
Fox drops $100 million into NFT fund
The American media giant Fox Corp. and its animation studio, Bento Box Entertainment, launched a $100 million fund for NFTs. The fund will be managed by Fox's NFT company, Blockchain Creative Labs, and will be used to help support content creators in creating, launching and selling NFTs and other digital assets, according to reports. 
Scott Greenberg, co-founder and CEO of Bento Box Entertainment, will serve as CEO of Blockchain Creative Labs and be responsible for overseeing the organization and the new multi-million dollar fund. The new animated comedy "Krapopolis" made by "Rick and Morty" creator Dan Harmon will be the world's first blockchain-curated animated project, the company said. 
"Tiger King" star Joe Exotic launches NFTs from federal prison
Former zoo operator and Netflix's "Tiger King" star Joe Exotic launched his first NFT auction from federal prison in Fort Worth, Texas, in a collaboration with MORE, a cryptocurrency concierge company. 
Collectibles being auctioned include 3D models and the actual physical items of Joe Exotic's favorite pistol and holster, commonly worn jackets as seen on the "Tiger King" docuseries, in addition to auctions of his audio recordings from prison and cryptocurrency themed digital artworks and trading cards he created in jail.
"Being able to auction off collectibles makes me feel connected with the outside world, especially without my cats by my side," Exotic said. "Whether you love me or hate me for what you think I've done, there's no doubt that everyone wants a piece of The Tiger King!"
NFT Genius closes $4 million seed round led by Mark Cuban, Ashton Kutcher and others 
A digital production company, NFT Genius, announced it raised $4 million in a seed investment round to build a NFT marketplace on Dapper Labs' Flow blockchain, the company said. 
Among the investors are billionaire entrepreneur Mark Cuban, Founder and CEO of Dapper Labs Roham Gharegozlou, Anthony Pompliano, HOF Capital and Sound Ventures' Guy Oseary and Ashton Kutcher.
The company said it will utilize the funds to scale internal operations and look into additional expansion opportunities. While the company mainly focuses on the music industry, it has plans to expand into sports, gaming, comedy and a broader blockchain protocol ecosystem.  
The World Wide Web code to be auctioned as an NFT
The World Wide Web source code invented in 1989 by Sir Tim Berners-Lee, a British computer scientist, will be auctioned by Sotheby's this month. The sale will be Sotheby's first digital artifact to be auctioned, the organization said. 
The ethereum-based NFT is titled "This Changed Everything" will be offered in a standalone online auction from June 23 to June 30 with bidding starting at $1,000 and is composed of four elements: the original time stamped files containing the source codes written by Berners-Lee, an animated visualization of the code, a letter written by Berners-Lee reflecting on the codes creation and a digital "poster" of the full code from the original files using Python coding and a graphic of his physical signature, all digitally signed. 
In May, Sotheby's announced it would be accepting bitcoin and ethereum as payment for Banksy's iconic painting "Love is in the Air." It marked the first time in history that an auction house would accept cryptocurrencies as payment for a physical artwork, Blockworks previously reported.
To learn more about NFTs, check out our Investor's Guide to NFTs.