NYDIG Closes $1B Funding Round, Raising Valuation Above $7B
WestCap led the growth equity round with participation from prior investors including Morgan Stanley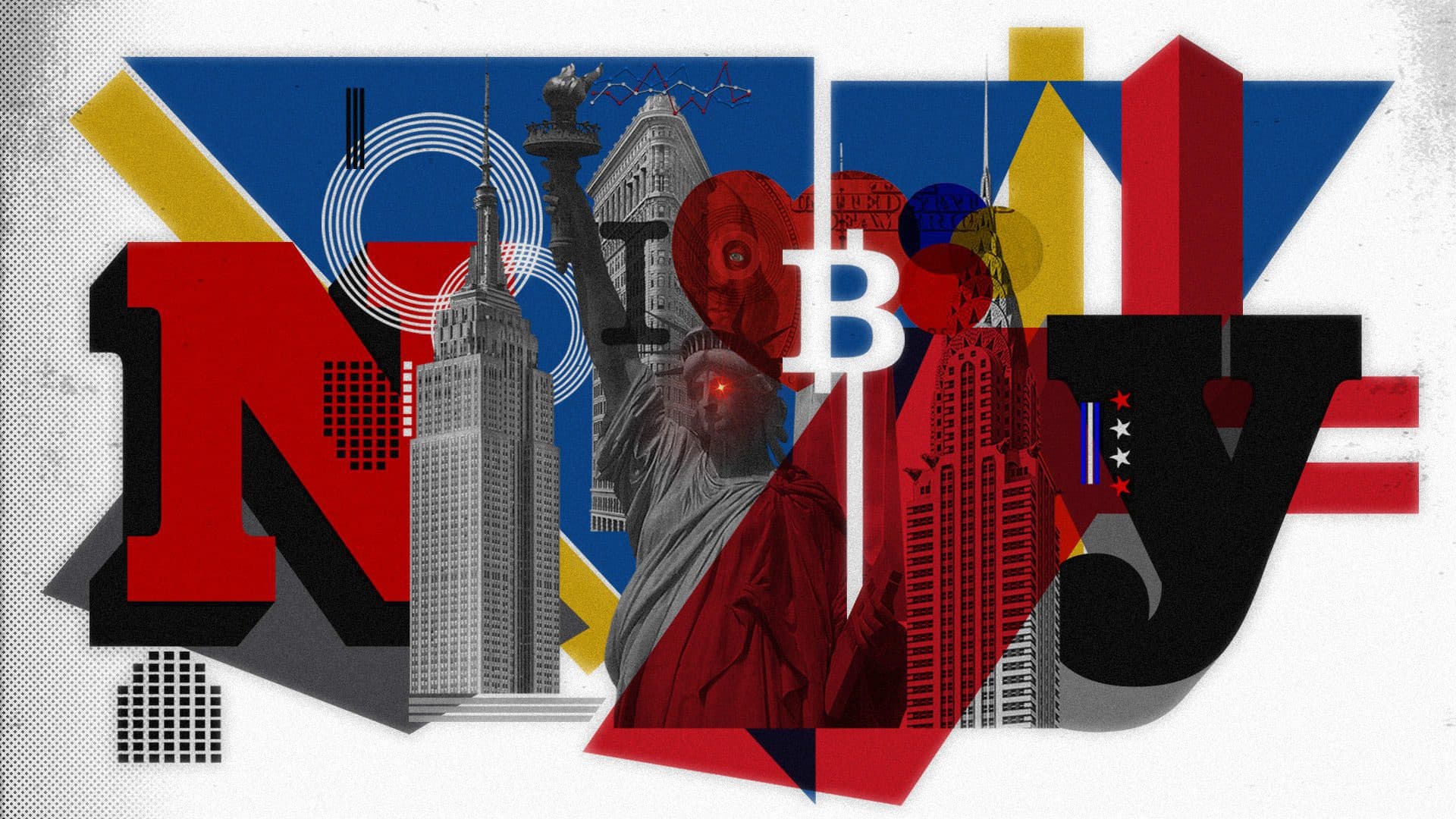 Blockworks exclusive Art by Axel Rangel
key takeaways
NYDIG will use the capital to develop its Bitcoin-focused platform by integrating Bitcoin protocol upgrades like Lightning payments, asset tokenization and smart contracts
NYDIG's CMO previously told Blockworks the company will continue to integrate into the market in a "major way" by next year
NYDIG completed a $1 billion growth equity funding round led by WestCap, according to a company announcement Tuesday. 
The equity raise increased the company's valuation to "more than" $7 billion, the company revealed. Prior investors, including Morgan Stanley, Affirm, New York Life, Mass Mutual, Bessemer Venture Partners, FinTech Collective, FIS and Fiserv also contributed to the round. 
"Bitcoin as an asset class has become more of an institutional topic, certainly from macro investors," Morgan Stanley's Head of Digital Asset Markets Andrew Peel told Blockworks in September. "The growth [in DeFi] can't be ignored," Peel said. 
The capital will be used to develop its Bitcoin-focused platform by integrating Bitcoin protocol upgrades like Lightning payments, asset tokenization and smart contracts.
"…this new equity capital will further accelerate progress towards making this exciting network accessible – and useful – to all," Robert Gutmann, co-founder and CEO of NYDIG, said in a statement. 
NYDIG began in 2016 and spun off into a separate entity in 2017 with a mission to "make Bitcoin accessible to all" by providing technology and financial services solutions to banks, FinTech companies, investment managers, and institutions, among others. It is also a subsidiary of holding company Stone Ridge, a $12 billion alternative asset manager. 
The firm is known for partnering with a range of institutions, from traditional financial companies and banks to national sports teams. 
NYDIG's Chief Marketing Officer Kelly Brewster declined to comment further on the capital raise when requested by Blockworks on Tuesday. 
But last month, Brewster said to Blockworks, "Over the course of the next year, we plan to bring bitcoin to hundreds, if not thousands, of banks around the country and the first banks are coming online right now." The current demand from companies looking to integrate Bitcoin is unlike anything Brewster has ever seen before in this space, he mentioned at the time. 
Although there are banks that have already partnered with NYDIG, the company will continue to integrate into the market in a "major way" by next year, Brewster said.
---
Get the day's top crypto news and insights delivered to your inbox every evening. Subscribe to Blockworks' free newsletter now.
---