Operation Choke Point 2.0: Is the US Coming for Crypto?
Crypto still needs on- and off-ramps for US dollars, but the US is making it increasingly difficult to maintain them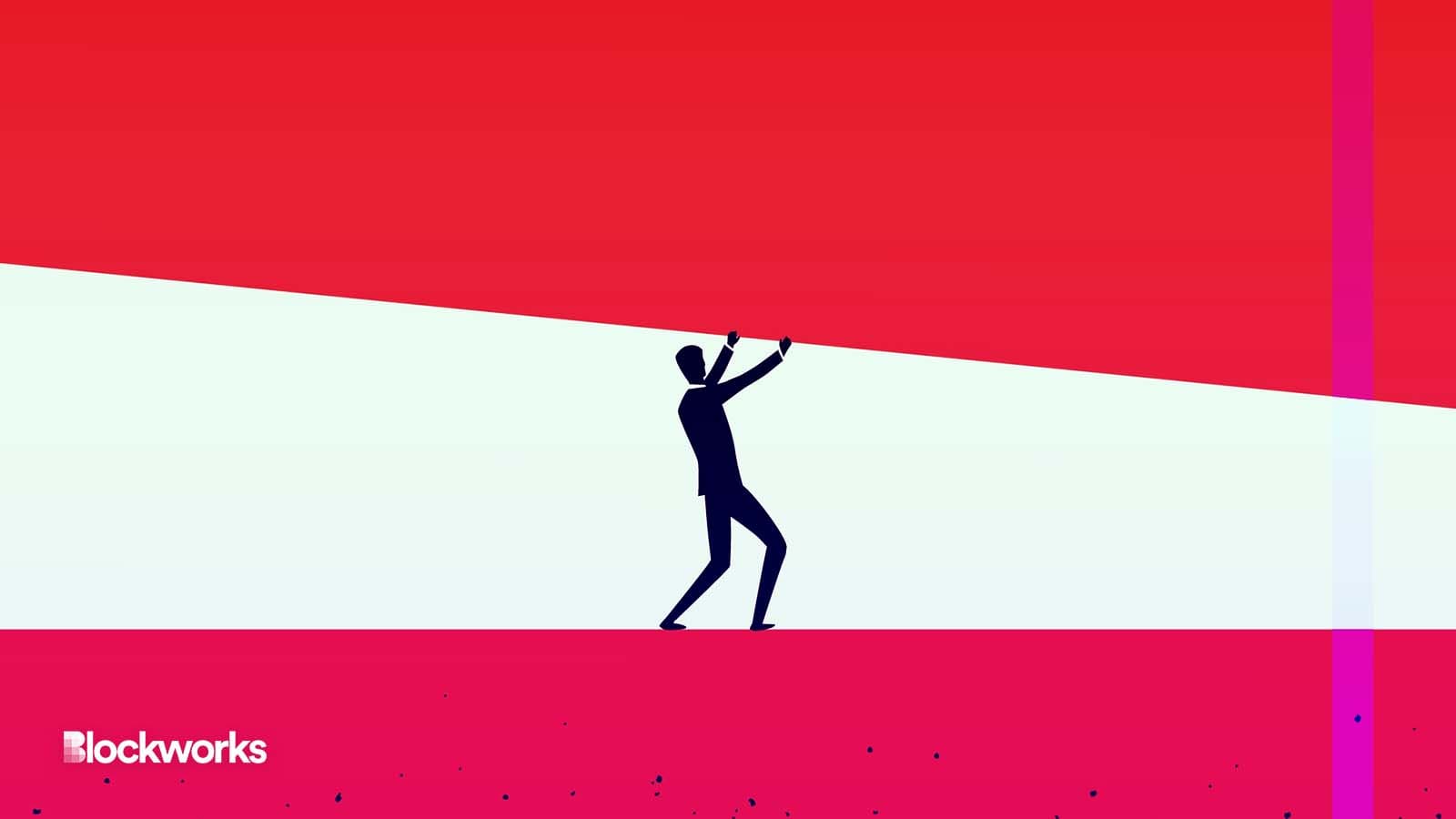 MJgraphics/Shutterstock.com modified by Blockworks
If FTX was a butterfly flapping its wings in the Amazon rainforest, "Operation Choke Point 2.0" is the torrential rain now pouring down over the US crypto industry.
Biden's White House, the Federal Reserve, the OCC, FDIC and the DOJ, alongside "influential members of Congress" are all in cahoots; hell bent on yoinking crypto's fiat access to suffocate the industry once and for all.
That's the theory posited by long-time crypto supporter and venture capitalist Nic Carter.
Carter's post, "Operation Choke Point 2.0 Is Underway, And Crypto Is In Its Crosshairs," outlines a string of bearish headlines, which when added up, seem to indicate a concerted, government-backed effort to discourage traditional finance institutions from servicing the crypto industry.
Fiat on- and off-ramps are logical first targets. A letter to Silvergate from Sens. Roger Marshall, Elizabeth Warren and John Kennedy preceded rival Signature halving the total value of crypto-related deposits in December.
Then, a January joint statement from the FDIC, OCC and Federal Reserve "strongly discouraged" banks from supporting crypto seemed to beget Metropolitan Commercial Bank completely shutting down its crypto-related business lines.
Even plans for a crypto-native company to control its own fiat destiny have all but unraveled at the hands of the US government, as the Fed formally denied crypto bank Custodia's (formerly Avanti) application to join the Federal Reserve system in late January. The application had been processing for more than two years.
And while crypto custodian Anchorage became the first (conditionally approved) National Trust Bank in 2021, other firms including Paxos and Protego haven't yet been given a similar greenlight. 
Carter wrote that labeling crypto-facing banks "high risk" has four direct effects: higher premiums with the FDIC, lower cap rate with the Fed (inhibiting ability to overdraw), restrictions on other business activities and the risk of a poor examination score with regulatory supervisors (inhibits M&A ability).
The first Operation Choke Point showed their MO
Ring-fencing US crypto — separating it from sorely needed banking rails — echoes the DOJ's Operation Choke Point from last decade, Carter says. 
Sometime in 2013, the DOJ came out with an eerily familiar goal: by way of red tape, cut off undesirable business sectors from the banking system, ones with a risky reputation for money laundering and fraud, predominantly payday lenders.
"Operation Choke Point has had a demonstrable chilling effect on commerce," wrote Iain Murray for Competitive Enterprise Institute in a report Carter cites. 
"Most such banks cannot afford the extra supervision that comes with a Choke Point subpoena. Thus, they often face no other choice but to drop payment processors and designated 'high-risk' clients altogether."
Murray worried that other politically undesirable industries, such as cannabis dispensaries or abortion providers, could be similarly targeted in the future, regardless of their legal status.
But Operation Choke Point was a years-long campaign behind the scenes to influence the health of particular industries. Carter has instead argued that the crypto sequel is happening before all of us, in plain sight. 
So, when suspiciously Choke-Pointey headlines crop up — like Bybit suspending US dollar deposits, or Circle ceasing automated clearing house payments — it seems logical to draw a line straight to the Feds behind the curtain.
Either way, crypto has it tough
It's worth stressing that, at this point, there's no tangible evidence of a government conspiracy to leverage risk premiums to cut crypto off from US banking rails. 
Whether they're all in on it together may well be moot. US lawmakers, regulators and assorted agencies are noticeably staunch in their crypto pessimism of late. Their individual efforts could very well outweigh their potential sum, say, in some sweeping secret government mission.
All this begs the question: what would it take to unwind all things negative for crypto's banking status since FTX — be they part of Operation Choke Point 2.0 or something more organic.
"Administration change is really the only thing," Carter told Blockworks. "There's consensus in the Biden administration, and among the bank regulators, that crypto should be marginalized."
How the first Operation Choke Point played out does offer some hints. A Congressional investigation into the campaign eventually brought it to a formal end in 2017.
"So it's possible the House could ask questions about the overreach here," Carter said.
---
Don't miss the next big story – join our free daily newsletter.