Podcast: Inflation, Evergrande's Default, Bitcoin's Next Moves
Get your macro fix with Blockworks' own Mike Ippolito and Mark Yusko.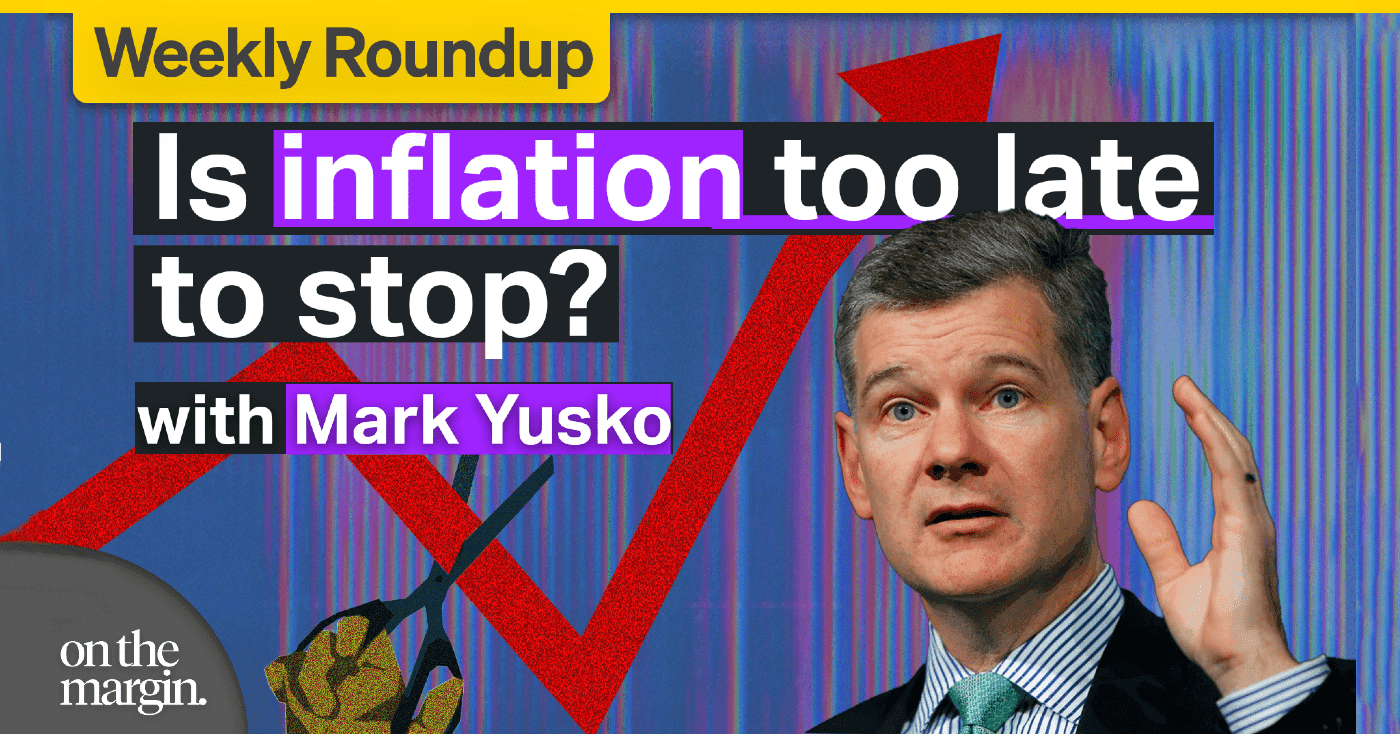 Today's episode of "On the Margin" Weekly Roundup with Mike Ippolito and Mark Yusko has a special guest — Mark Yusko himself! (Just kidding, he came back from a two-week hiatus.)
Mike and Mark quickly got into November's 6.8% CPI print, which was the highest in 39 years. They also discussed the factors driving inflation, and whether or not the factors pointed toward transitory or permanent inflation. Mike and Mark also covered Evergrande's default, and whether or not the resulting fallout is cause for concern.
They also tackled skyrocketing household debt, a slowing global credit impulse and whether or not the world is headed for "Japanification," before finally sharing their final thoughts on where bitcoin is headed next. Tune in to find out more.
Watch the full episode below! 👇
"On the Margin" is a two-part show. Once a week, Mike interviews industry experts, and then at the end of the week, he is joined by co-host Mark Yusko where they break down the top crypto and macro stories. Episodes go live every Wednesday and Saturday morning.
Subscribe to "On the Margin" today on Apple or Spotify, or watch episodes on YouTube.
---
Get the day's top crypto news and insights delivered to your inbox every evening. Subscribe to Blockworks' free newsletter now.
---