Podcast: Why QE Is NOT Money Printing | Jeff Snider & Emil Kalinowski
Jeff Snider & Emil Kalinowski dive into debunking central banking myths, explaining the effects of the past on our current time, and more in this week's episode of On the Margin.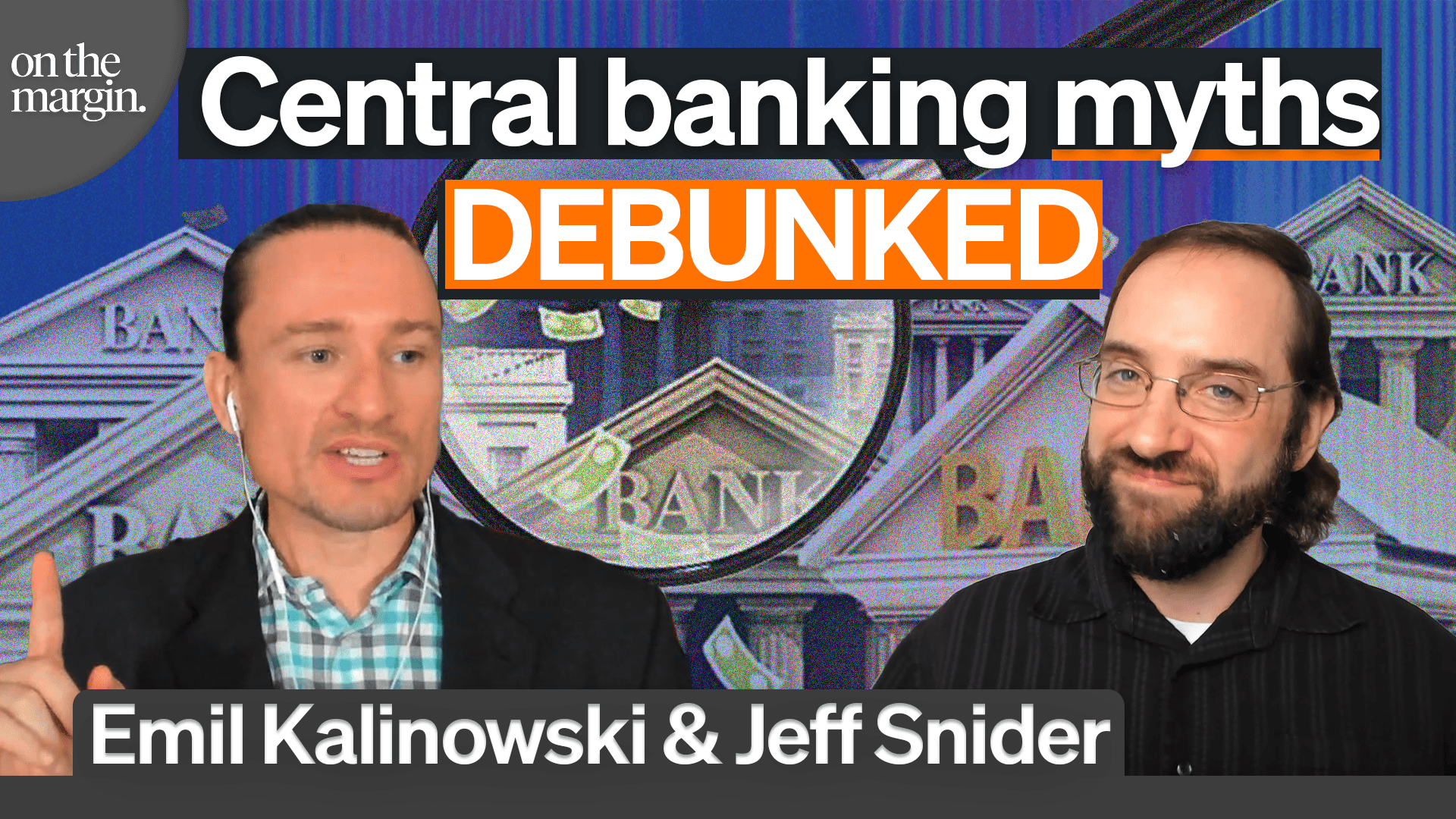 On this episode of Blockworks' podcast "On the Margin," Michael Ippolito, co-founder, is joined by Jeff Snider of Alhambra Investments & Emil Kalinowski, Mining & Metals Researcher.
Jeff & Emil are hosts of Eurodollar University, a podcast dedicated to analyzing the 2007 malfunction of the monetary system – and how its continuing disorder – affects finance, politics and society.
Jeff & Emil share their thoughts on the myth of central banking, the Fed's effect on financial markets, why QE is not money printing, the interest rate fallacy & the role of Bitcoin & digital assets.
They also covered:
The post 2008 global depression
Wealth inequality
and more!
Watch the full episode down below! 👇
"On the Margin" is a two-part show. Once a week, Mike interviews industry experts, and then at the end of the week he is joined by a co-host where they break down the top crypto and macro stories. Episodes go live every Wednesday and Saturday morning.
Subscribe to "On the Margin" today on Apple or Spotify, or watch episodes on YouTube.
Are you a UK or EU reader that can't get enough investor-focused content on digital assets? Join us in London on November 15th and 16th for the Digital Asset Summit (DAS) London. Use code ARTICLE for £75 off your ticket. Buy it now.