Robinhood Crypto COO: Regulation Will Not Drive User Experience
Robinhood will go above and beyond for the user experience, regardless of how regulatory battles play out, an executive said.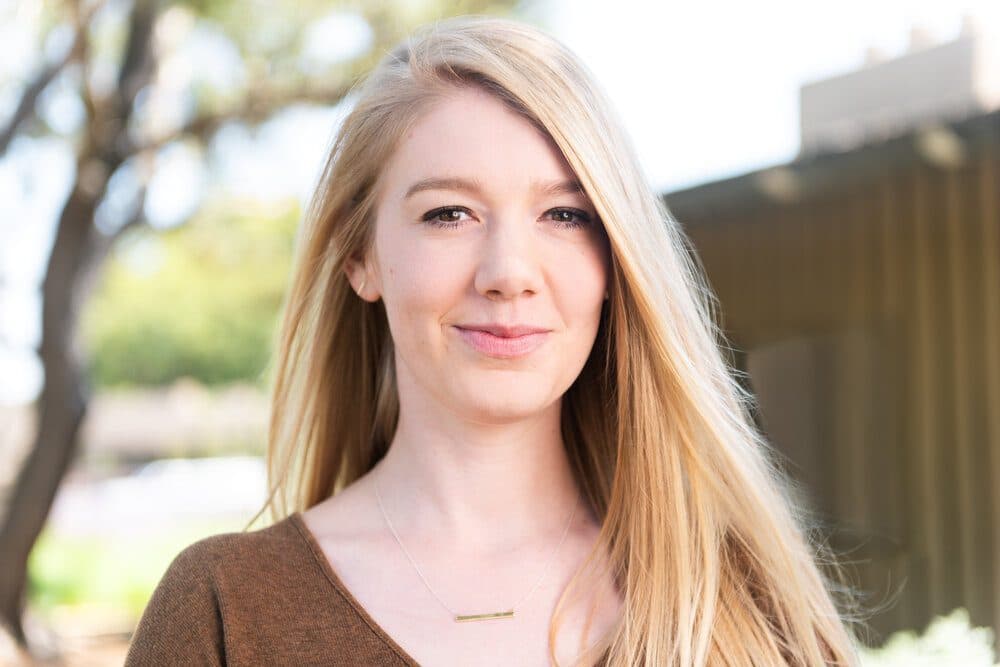 Christine Brown, COO, Robinhood Crypto; Source: Robinhood
key takeaways
Robinhood Crypto is focused on the user experience, executives said
More than half of Robinhood's second quarter revenue came from cryptocurrency transactions
Mainnet 2021, New York City — Shortly after announcing it would begin testing new cryptocurrency wallet and transfer features, Robinhood Crypto executives took the stage at Messari's Mainnet conference in New York City to discuss regulation, digital asset adoption and what's next for the retail trading platform. 
Wallets will be tested with select Apple-using clients in the coming weeks, allowing investors to trade and move digital assets in and out of the Robinhood app — product development prompted by user feedback and demand, Robinhood executives said. 
"We wanted to get the community involved and we wanted them to give us feedback," said Christine Brown, COO of Robinhood Crypto. "Today we're also launching a waitlist, so that if you're one of those people that's like 'I need it now, I needed it yesterday,' get on that waitlist, and well will be rolling off the waitlist in the next few months." 
Leaning into crypto trading
Robinhood has been leaning into cryptocurrency trading in recent months as users continue to show heightened interest. More than 60% of Robinhood's net cumulative funded accounts traded digital assets during the second quarter of 2021, up from 11% in the second quarter of 2020, according to the app's Q2 earnings report. The second quarter of 2021 is the first time where a larger share of new Robinhood customers placed their first trade in crypto rather than equities. 
Despite the explosion of demand, Robinhood traders have turned to social media in recent months to express frustration with the lack of a wallet feature. Traders wanted to have ownership of their tokens, but Robinhood also noticed a need for helping to onboard new crypto traders to the technology. 
"If you really want to have your own private key, you can transfer out of Robinhood, but I think a lot of users didn't want to deal with that problem," said Johann Kerbrat, chief technology officer at Robinhood Crypto. "Ten years ago when I had my first wallet, I definitely made mistakes, where I lost access to my wallet, I lost coins, and sent to the wrong address, so for some people it's very complicated and I think Robinhood will allow them to really have an easy solution to store their keys." 
Focusing on the users
In terms of regulation, Brown said, Robinhood's focus will always be on its users. 
"Right now, our priorities are user trade, so what our users want we're going to be advocating for and building," she said. 
Brown pointed to Robinhood's features that help users with tax concerns. All customers are provided with a 1099 form, which is not a regulatory or legal requirement, but it is something that helps traders navigate through sometimes complicated territory. 
"I think that's the kind of approach that we'll take," Brown said. "Obviously, regulation, we will follow. But I don't think that regulation should be the end all be all of what gets built."
Robinhood shares, ticker HOOD, were up about 5% at time of publication.
This article was updated on September 22, 2021, at 11:32 am ET.
---
Are you a UK or EU reader that can't get enough investor-focused content on digital assets?Join us in London on November 15th and 16th for the Digital Asset Summit (DAS) London. Use code ARTICLE for £75 off your ticket. Buy it now.
---