Sam Bankman-Fried Still Thinks He's a Good Businessman
Former FTX CEO Sam Bankman-Fried told the BBC he worries about getting arrested but tries to ignore things he can't control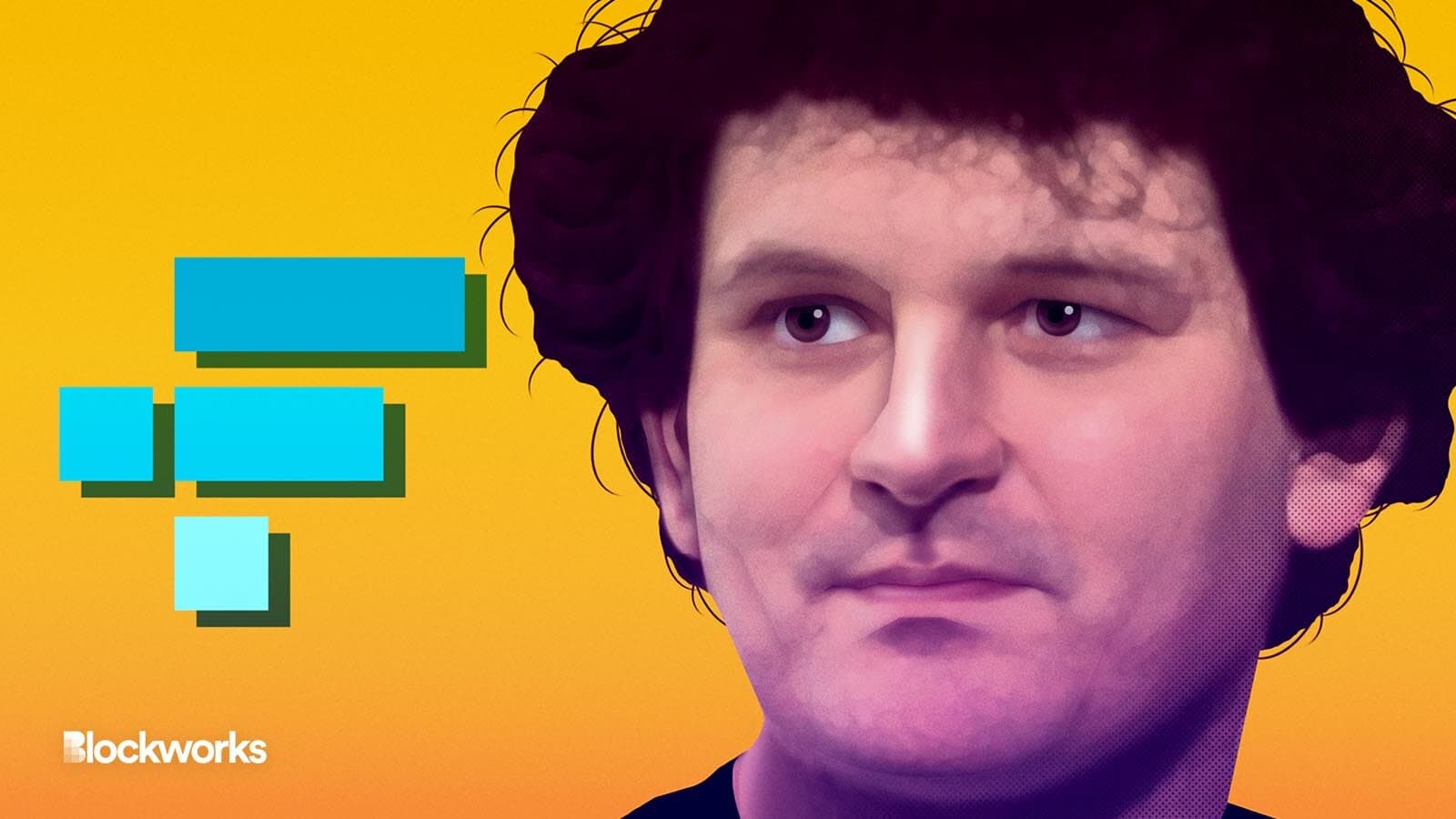 FTX founder Sam Bankman-Fried | Blockworks exclusive art by Axel Rangel
Sam Bankman-Fried still reckons he's a good businessman despite his epic mismanagement triggering havoc across the entire crypto ecosystem.
In an interview with BBC from a luxury apartment somewhere in the Bahamas, Bankman-Fried outlined what seems likely to be his primary legal defense: general denial.
"I didn't knowingly commit fraud, I don't think I committed fraud. I didn't want any of this to happen. I certainly wasn't nearly as competent as I thought I was," Bankman-Fried said.
The disgraced former crypto billionaire noted he didn't think he'll be arrested for fraud but did worry about it. He conceded doing the wrong things while running FTX, albeit unintentionally.
Bankman-Fried said: "It [FTX's collapse] hurt a lot of people, and that's on me one way or another. But I didn't think it was going to happen. I never wanted anything like this to happen." 
"I was surprised when it did. I'm not lying, and I think all that I have left now is to tell my truth and let the cards fall as they may."
FTX, alongside more than 100 affiliated entities, filed for bankruptcy last month after failing under the pressure of a $6 billion bank run. Customers rushed to withdraw funds after insolvency rumors swirled alongside revelations of funneling user funds to sister trading venture Alameda Research.
Bankman-Fried told the BBC's Joe Tidy that he ran some aspects of FTX well — although he didn't elaborate on which parts — "but some wasn't enough."
When Tidy asked Bankman-Fried if he thought himself a good businessman, Bankman-Fried replied: "Yep," but added that he grew careless over the past year. "Part of me was aware of that fact and didn't know what to do about it."
Sam Bankman-Fried doesn't rule out potential crypto comeback
While the US Congress — alongside up to a million FTX users around the world — waits to hear potential testimony from Bankman-Fried on Tuesday, the FTX founder says his own financial outlook seems bleak.
"The math isn't looking great on a six-month long time scale. I don't know, legal fees can get quite expensive," Bankman-Fried said. He'd previously claimed access to just $100,000 and one functional credit card.
 "I'm not hiding any assets here, anything I've had, I've disclosed and I don't even have access to my own personal data, I'm trying to get a login for my own bank account."
As for whether Bankman-Fried plans to ever make a comeback in crypto, he said he wasn't sure — but if he were to be involved in another company, he would want it to have a "really high standard of transparency."
How realistic a potential future Bankman-Fried venture would be, or what it would look like, wasn't addressed. Bankman-Fried said he "would give anything to be able to [pay users back] and I'm gonna try if I can."
Indeed, the FTX saga looks set to stretch across multiple years, especially if previous crypto exchange insolvencies (such as Mt. Gox) are anything to go by. 
Still, Bankman-Fried shared the belief that he hadn't single-handedly killed crypto: "I hope not. I don't think so. I think it's more resilient than that."
"And if I killed crypto, then crypto is not what we thought it was, because crypto is meant to be resilient."
---
Don't miss the next big story – join our free daily newsletter.