SEC Orders Crypto Startup To Register ICO Tokens or Face $31M Fine
SEC regulators found crypto startup Bloom promoted its tokens as investment contracts, legally qualifying them as securities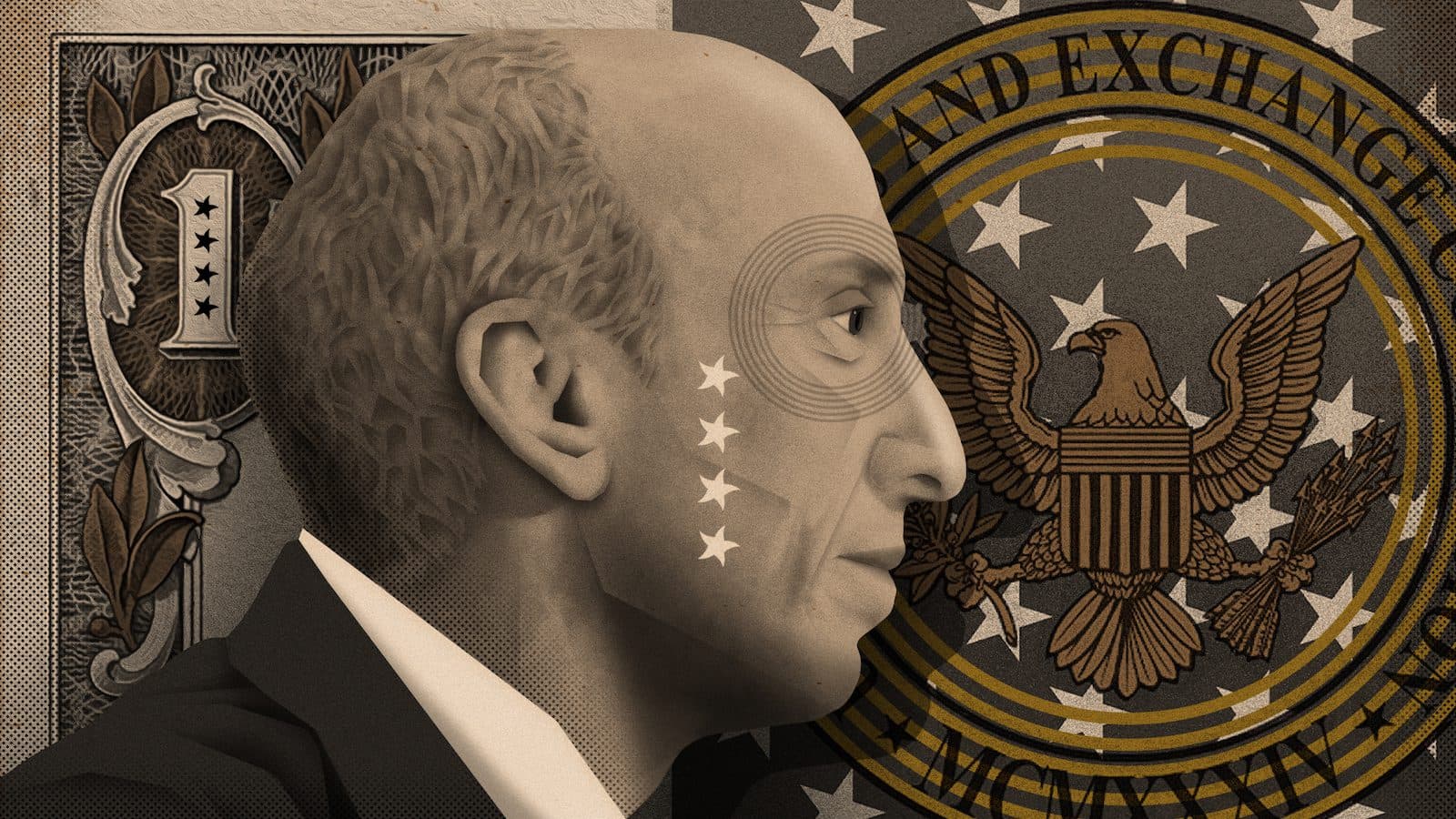 Gary Gensler, Chair, US Securities and Exchange Commission | Blockworks exclusive art by Axel Rangel
key takeaways
Bloom Protocol ran an ICO at the height of 2018's bull market
Regulators demand Bloom register its tokens as securities within nine months
Crypto startup Bloom Protocol has been ordered by the SEC to register its tokens or face a $31 million fine.
The regulator issued a cease-and-desist order to the company on Tuesday, accusing it of offering unregistered securities. 
Bloom violated the Securities Act by offering and selling Bloom Tokens (BLT) in an unregistered initial coin offering (ICO) between November 2017 and January 2018, the order said.
The Gibraltar-registered firm managed to raise $30.9 million from nearly 7,400 investors around the world, including in the US, which means the SEC plans to fine Bloom for the amount of crypto raised in its ICO.
Founded in 2017, Bloom describes itself as a blockchain-powered solution for credit scoring that aims to reduce the risk of identity theft. It claims its system minimizes fraud and reduces the cost of customer onboarding.
Bloom promoted BLT as investment contracts which inherently marks them as securities, in line with the Howey Test, according to the SEC.
"A purchaser in the offering of BLT would have had a reasonable expectation of obtaining a future profit based upon Bloom's efforts…to create an online identity attestation system that would increase the token's value on crypto asset trading platforms," the regulator said.
Bloom's crypto tanks even more after SEC order
BLT opened trade in late January 2018 at around $1.38, still its record high, at the height of the previous bull market, per CoinGecko. BLT went on to collapse up to 80% over the next few months — an incredibly volatile time for cryptocurrencies, especially so for small and illiquid ones, including BLT.
After a brief spike above $1 in May 2018, BLT's price has been firmly squashed ever since. Bloom's token now trades for a fraction of a cent, after dumping 70% on news of the SEC's action.
At its peak, BLT's market capitalization reached nearly $60 million, however that figure is now less than $500,000.
Bloom allegedly told prospective investors its limited presale was "oversubscribed" and that it raised a "hard cap of $50m total." The average investment during the pre-sale was $340,000, and the average during the public sale was $2,000, regulators found, which when calculated, doesn't add up to the advertised cap.
Bloom is expected to register BLT as a class of securities within 270 days and inform investors about potential claims to recover their money within 60 days. It has been ordered to fulfill all payments to investors within three months of the claim form's submission deadline. 
Bloom didn't return Blockworks' request for comment by press time.
---
Get the day's top crypto news and insights delivered to your email every evening. Subscribe to Blockworks' free newsletter now.
Want alpha sent directly to your inbox? Get degen trade ideas, governance updates, token performance, can't-miss tweets and more from Blockworks Research's Daily Debrief.
Can't wait? Get our news the fastest way possible. Join us on Telegram and follow us on Google News.
---