Shapella Upgrade Could Reignite Institutional Interest in Blockchain
Lower barriers to entry may draw greater institutional interest to the space, Ether Capital CEO Brian Mosoff tells Blockworks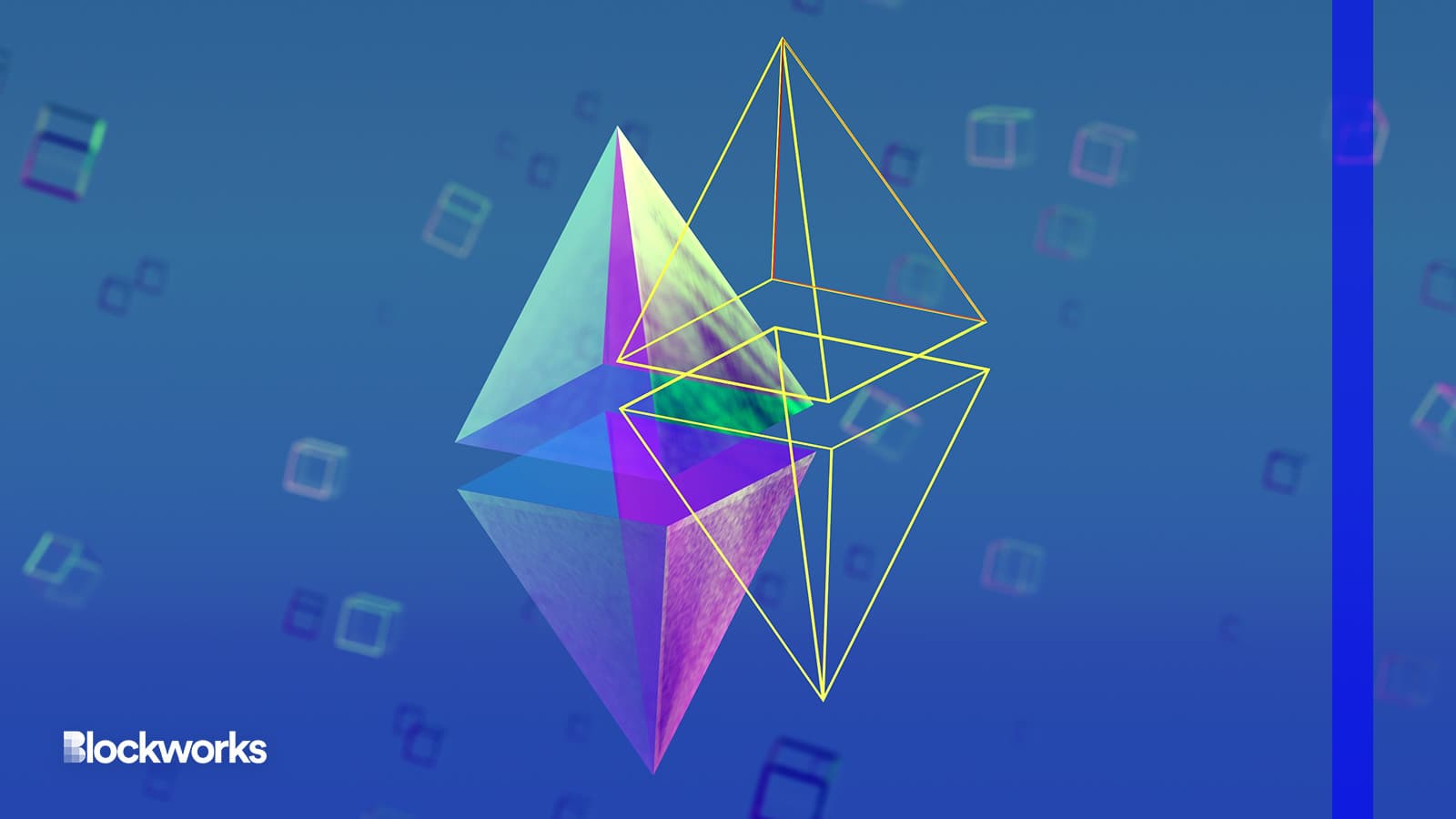 Maurice NORBERT/Shutterstock modified by Blockworks
Ethereum's long-anticipated Shapella upgrade — the combination of the Shanghai execution layer and the Capella consensus layer, is just a day away. 
Many institutions and staking protocols are preparing for what could potentially be volatile market movements. 
Ethereum's network runs on a proof-of-stake model and is secured by validators who must deposit 32 ether ($52,500) to participate in block validation.
Shapella is a significant event for Ethereum as it will be the first time that ETH stakers, many of whom have had their ether locked up since Nov. 2020, will be able to retrieve their deposits from the network's smart contract. 
An attractive investment for institutional investors
Ether Capital CEO Brian Mosoff told Blockworks that this is an exciting time for the industry as "Shanghai unlocks the potential for new Ethereum investment vehicles to emerge, which could include structured products for investors looking for more traditional access points."
"The lack of liquidity on staked ETH is a sign that investors want to see the final stage of Ethereum's PoW to PoS transition take place," Mosoff said. 
Following this upgrade, Mosoff believes institutional investors may be more drawn to the network as there will be "lower barriers to entry when it comes to regulatory requirements for staked ETH funds."
"It won't be as challenging to bring these products to market as liquidity can be offered with certainty around timing," Mosoff said. "A lot of investors are speculating on what the price of Ether will be following Shanghai. I believe it will be a non-event, but it's anyone's best guess."
In the long term, Mosoff believes that the Shapella upgrade will be a bullish event for Ethereum and strengthen its dominance in the blockchain space. 
Hsuan Lee, the co-founder and CEO of Blocto, also shared this sentiment. He noted that although short-term price swings are expected, the upgrade is likely to bring in a fresh influx of institutional demand to the space. 
"Crucial to converting such institutional interest to participation is the establishment of robust security features to enhance collective confidence," Lee said. 
Web3 players such as Coinbase and Bybit have already ramped up their institutional and retail staking services. More recently, MetaMask Institutional also announced its plans to launch an institutional staking marketplace. 
MetaMask institutional product lead Johann Bornman previously told Blockworks that Shapella would be a landmark moment that would drive more institutional interest. 
"We've observed a real shift in interests from institutions into staking, particularly over the last six months," Bornman said.  
Lee agreed, adding that "overall, the expectation is that Shanghai will strengthen ether as a benchmark asset class for crypto by establishing a blueprint for staking protocols and giving users more confidence in their sovereignty over other assets."
---
Don't miss the next big story – join our free daily newsletter.