Instadapp's Avocado Smart Contract Wallet to Make DeFi Less Cumbersome
Instadapp's new wallet, Avocado, will allow gas prices to be paid in USDC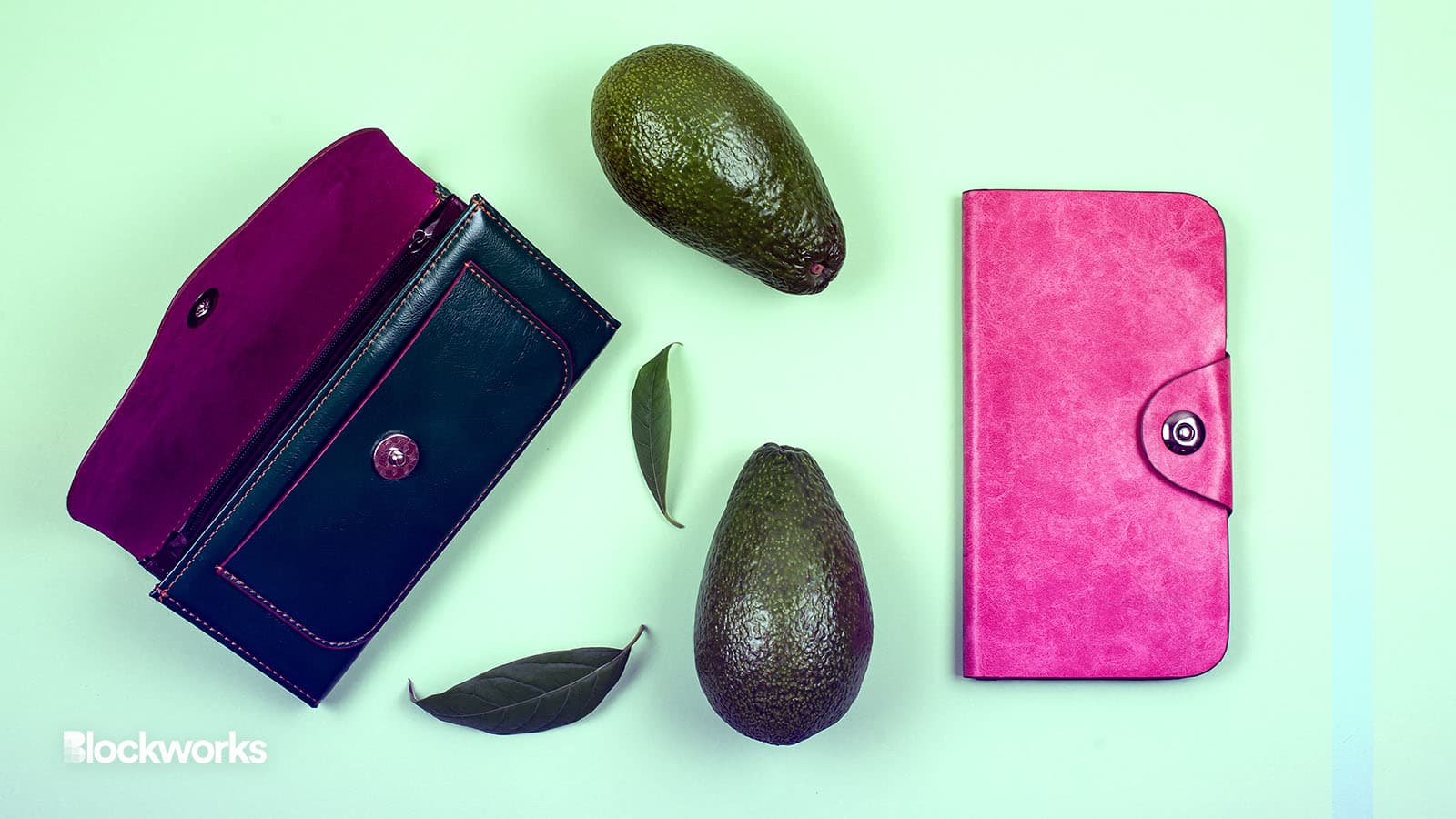 Source: Shutterstock / Rodica Vasiliev, modified by Blockworks
Smart contract wallets are gaining momentum in the cryptocurrency space, and Instadapp is the latest to join the trend with the launch of its new wallet, Avocado.
There are many steps when it comes to interacting with a decentralized application today, often involving high gas prices and complicated processes.
The introduction of smart contract wallets, or account abstraction wallets, simplifies this processes and the costs involved, making decentralized finance (DeFi) more accessible to casual users.
What is account abstraction?
The concept of account abstraction wallets is that every wallet individually is a smart contract. The concept itself is not new and has been in the works for over nine years.
The majority of existing wallets on Ethereum today are externally owned accounts (EOAs). This includes popular wallets such as Metamask and imToken.
To access EOAs, individuals require a private key, which often consists of a combination of random words. Once a private key is lost, the account, and all the funds associated with the account, are also lost forever. 
An alternative to EOAs today is custodial wallets — accounts owned by centralized entities, such as exchanges.
There's an old adage in crypto: "Not your keys, not your coins." Following the collapse of FTX, the risks of custodial wallet accounts have become glaringly obvious.
An account abstraction wallets resolves both these issues — they are non-custodial, and yet completely managed by the individual who owns it. This means that the owner of the wallet can choose from an array of security features.
Avocado smart contract wallet explained
Beyond having a built-in account abstraction utility, the Avocado smart contract wallet has some other interesting features.
The wallet is connected to what they are calling the Avocado network, a deterministic smart contract which has its own Remote Procedure Call (RPC) node. This node allows the network to read on-chain data and send transactions to different blockchains.
This means that once a wallet is connected to the Avocado network, the network will automatically create a wallet address that is linked to your external wallet, and any tokens on any supported chain can be sent and received through your network wallet.
Gas fees, instead of being paid by the user in a chain's native currency, such as ETH, are paid through USDC — which can be added from any chain and paid on any chain. The smart contract handles the conversion in the background, meaning that there is no need to maintain multiple gas balances on different chains in order to execute transactions.
Blockworks research analyst Matt Fiebach notes that, in a nutshell, Instadapp's latest smart contract wallet will abstract away the cumbersome process of interacting with DeFi.
"Simpler workflows for using decentralized applications will be integral to the industry's adoption and success and this is a significant step in the right direction," Fiebach said. "Additionally, the gas scalar could create significant value for $INST if Avacodo achieves integrations and use."
---
Don't miss the next big story – join our free daily newsletter.