Stocks Advance and Dollar Slips Following Mixed Jobs Report: Markets Wrap
"I think the reason the market liked the June jobs reports today is because it doesn't change the expectation for the Fed," said Tom Essaye, President of Sevens Report Research. "That to me is the biggest takeaway. It was a pretty goldilocks report."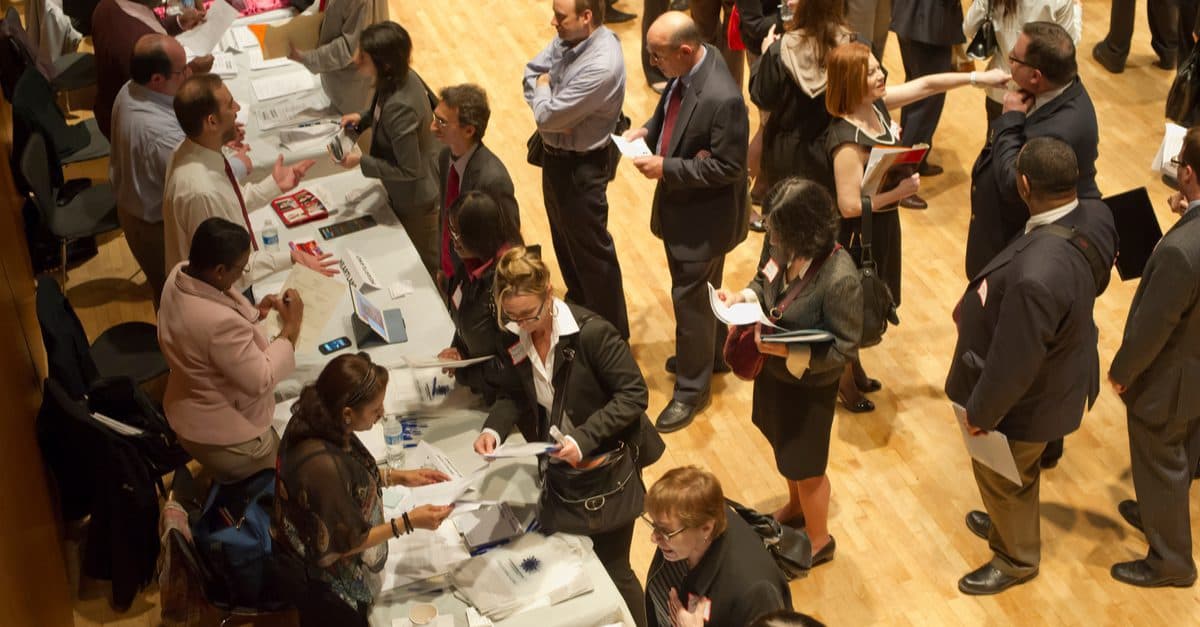 key takeaways
Nonfarm payrolls increased to 850,000, its biggest leap in 10 months.
Unemployment inched up to 5.9%, higher than the anticipated 5.6%.
Wall street indices saw continued gains after the June Bureau of Labor report revealed new jobs growth and an increase in average hourly earnings, along with an uptick in unemployment on Friday. 
Non-farm payrolls rose to 850,000, its biggest leap in 10 months, and average hourly earnings rose 0.3%, indicating signs of further economic growth for the US labor market. 
However, unemployment inched up to 5.9%, higher than the anticipated 5.6%. Despite the uptick in joblessness, labor force participation stayed at 61.6%. Essentially, jobs are being added at an increasing rate, but labor supply still may be of concern. 
Overall, the report may have eased investor concerns about expedited tapering and interest rate hikes, given that the numbers weren't strong enough to raise inflation. 
The S&P 500 rose for a seventh straight session on Friday. The Dow Jones Industrial Average and the tech-heavy Nasdaq Composite traded in narrow margins, both closing ahead. 
Equities
The Dow was up 0.44% to 34,786.
S&P 500 inched up 0.75% to 4,352.
Nasdaq was up 0.81% to 14,639.
Insight
"I think the reason the market liked the June jobs reports today is because it doesn't change the expectation for the Fed. That to me is the biggest takeaway. It was a pretty goldilocks report," Tom Essaye, President of Sevens Report Research, told Blockworks.
Essaye predicted that the market isn't anticipating an announcement of QE tapering at least until the Fed's late-August meeting in Jackson Hole, Wyo., but he added that: "If we get enough two or three near 1 million jobs reports (again)…then we could see tapering potentially earlier than December. But that's a problem for a couple of weeks from now."
Oil is down after closing its best half since 2009 on Thursday. In the wake of yesterday's OPEC ministerial panel meeting, US crude surged above $75 a barrel, a benchmark high since 2018. However, the commodity fell intraday on Friday after their initial talk that unexpectedly got postponed last minute in disarray.
Commodities
WTI crude oil sits at $75.15 per barrel, down -0.09%.
Gold is up 0.65% to $1,788.17.
Crypto
Bitcoin is trading around $33,203.11, down -0.91% in 24 hours at 4:00 pm ET.
Ether is trading around $2,095.15, shedding -1.64% in 24 hours at 4:00 pm ET. 
ETH:BTC is at 0.063, up 0.37% at 4:00 pm ET, according to TradingView.
VIX fell -2.65% to 15.07 at 4:00 pm ET.
Fixed Income
The US 10-year yields 1.431% as of 4:00 pm ET.
Currencies
The US dollar fell -0.38%, according to the Bloomberg Dollar Spot Index.
In other news…
A survey by the Bitcoin Mining Council, made up of Michael Saylor's MicroStrategy and Mike Novogratz's Galaxy Digital and others, indicated that miners are utilizing electricity with a 67% sustainable power mix, Blockworks reported on Friday. The survey, which didn't reveal the names of participants, shows significant growth for sustainable electricity usage, up approximately 56% during Q2 this year.  
That's it for today's markets wrap. Happy 4th of July to all of our US readers. Have a great weekend. I'll see you back here on Tuesday.