Sushi To Roll Unclaimed Governance Tokens Into DAO Treasury
Early liquidity providers will have until late April to claim rewards — or forfeit them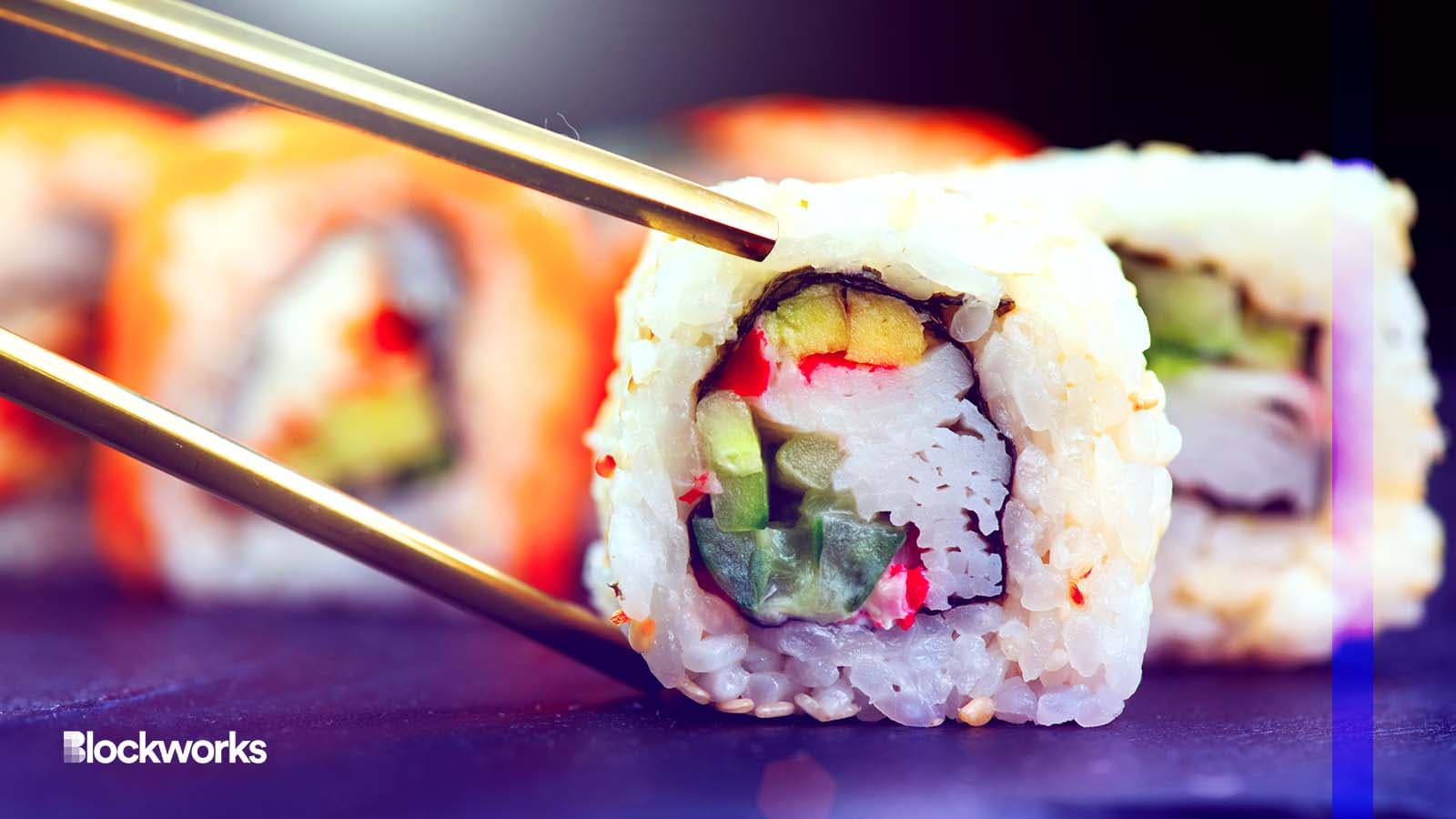 Subbotina Anna/Shutterstock.com modified by Blockworks
Community members at the DAO behind the SushiSwap decentralized exchange have voted in favor of retrieving 8.2 million SUSHI tokens (approximately $11 million) originally offered as rewards to early liquidity providers (LPs).
In the first six months after the launch of SushiSwap, LPs were rewarded with SUSHI tokens — two-thirds of the accrued rewards were locked up in a smart contract known as the Sushi Vesting Merkle Tree and could only be retrieved after an additional six months.
Now, over a year after the full release of these vested tokens, the Sushi community has decided that it will claw back the remaining SUSHI tokens from the smart contracts.
Clawback tokens will be deposited directly back into the Sushi treasury. LPs who still have locked up SUSHI tokens will have until April 23, 2023 at 9:00 am ET — exactly three months from today — to claim their tokens. After this date, the two Merkle Trees will be frozen.
This proposal received mixed responses from community members when it was first introduced in April 2022.
In a discussion forum, pseudonymous user CryptoLamer said the clawback did not seem like the right move. 
"People have earned these SUSHI fair and square and we should not deny them the right to claim whenever they want — it was never mentioned that there will be an end period, so changing the rules may have a negative effect on our image," CryptoLamer said.
Other users agreed with this sentiment and said it would be important to reach out to those who still had tokens locked up.
"We should do everything in our power to contact those people," user SCNightshade said.
In the Snapshot vote, which ended today, the proposal received over 6.8 million SUSHI (99.85%) in favor of the clawback, passing the quorum that was set to 5 million SUSHI, with only 0.14% of voters voting against it.
The proposal directs Sushi's core developers to implement the clawback plan.
---
Don't miss the next big story – join our free daily newsletter.