Tether cites $3.3B 'shareholder capital cushion' in latest transparency report
Tether indicates that its $3.3 billion liquidity reserve surpasses the total circulating supply of USDT tokens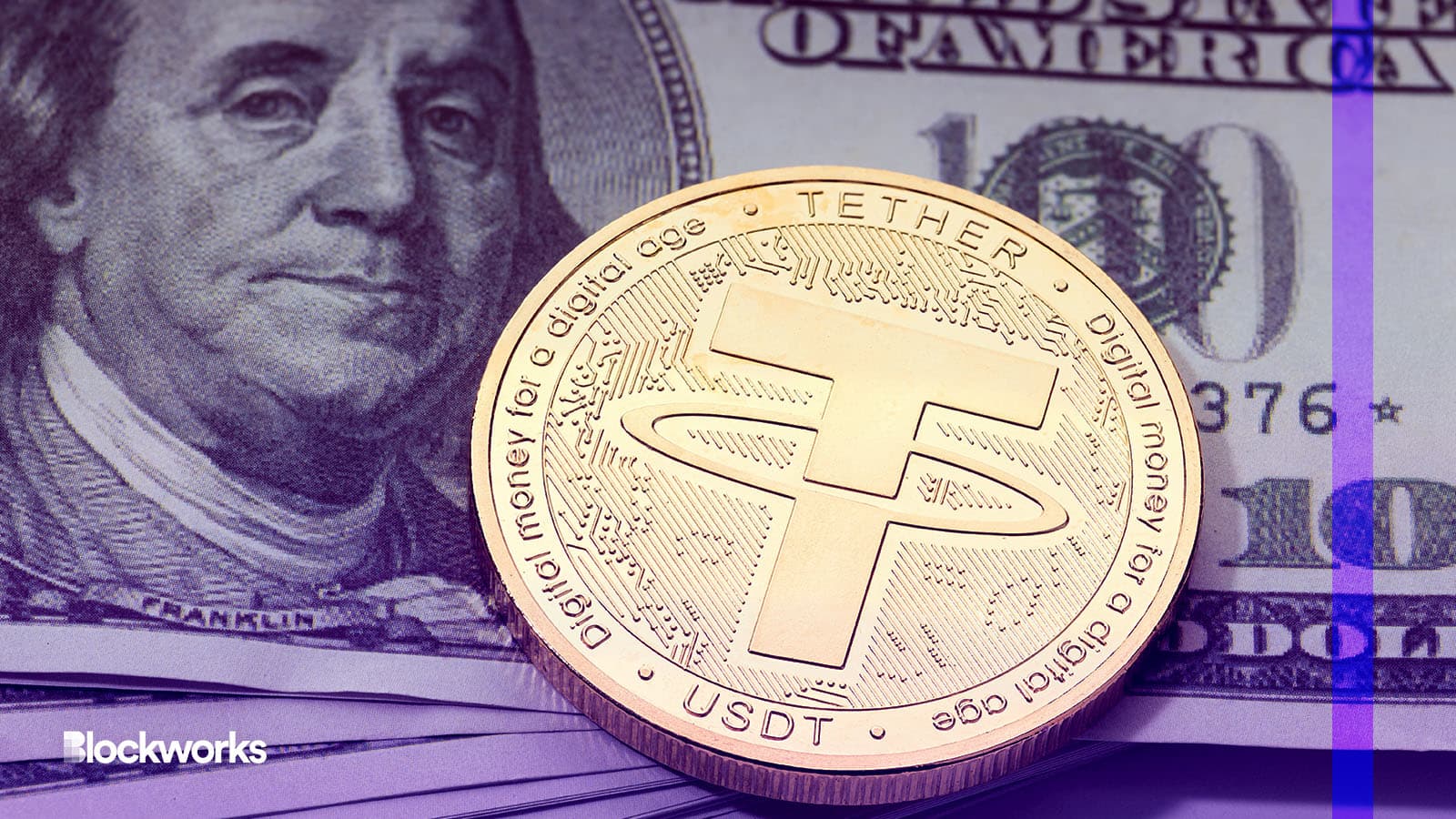 Formatoriginal / Shutterstock, modified by Blockworks
Tether, issuer of stablecoin USDT, revealed on Thursday that its assets have fallen slightly to $86.1 billion, down from $86.5 billion in July.
Total liabilities dropped to $82.8 billion from $83.2 billion last month.
The difference of $3.3 billion, or about 4% of its liabilities, Tether cites as a shareholder equity buffer in an update.
Tether issues USDT tokens across 15 different blockchains. Among these, the Solana ecosystem is pre-authorized for the highest value of issuance at $1.57 billion, followed by Ethereum and Tron with pre-authorized values of $617 million and $353 million, respectively, according to the latest update.
The transparency report from Tether supplements its quarterly reserve attestation, intended to address ongoing concerns about the stablecoin's asset backing and liquidity.
The report doesn't detail the composition of reserve assets backing USDT. Industry observers have questioned the reserves dwindling cash and bank deposits position which was down to $90.8 million as on June 30, from $481.3 million the previous quarter.
Tether agreed to a $41 million penalty from the Commodity Futures Trading Commission for making inaccurate statements about its reserves in Oct. 2021. 
As part of a 2021 agreement with the New York Attorney General's office, Tether committed to releasing quarterly reserve reports for a two-year period. The company said on its website that it fulfilled this obligation earlier this year.
After bringing on BDO Italia as its accounting firm, Tether said it would publish its financial reports monthly from the start of 2023.
No transparency reports from Tether have drawn regulatory scrutiny over the past two years.
Earlier this month, Tether said it decided to discontinue support for Kusama, Bitcoin Cash SLP, and Omni Layer implementation.
"While this shift signifies a transition, the focus will now be on directing resources toward the development of RGB, which is a client-side validated state and smart contracts system that operates on layer-2 and 3 of the Bitcoin ecosystem," a spokesperson said.
Coinbase plans to remove USDT trading for Canadian users starting in September, citing compliance with listing standards.
---
Don't miss the next big story – join our free daily newsletter.