US Senator Proposes Looser Stablecoin Regulation
Sen. Pat Toomey's draft bill goes against stablecoin policy recommendations from the President's Working Group on Financial Markets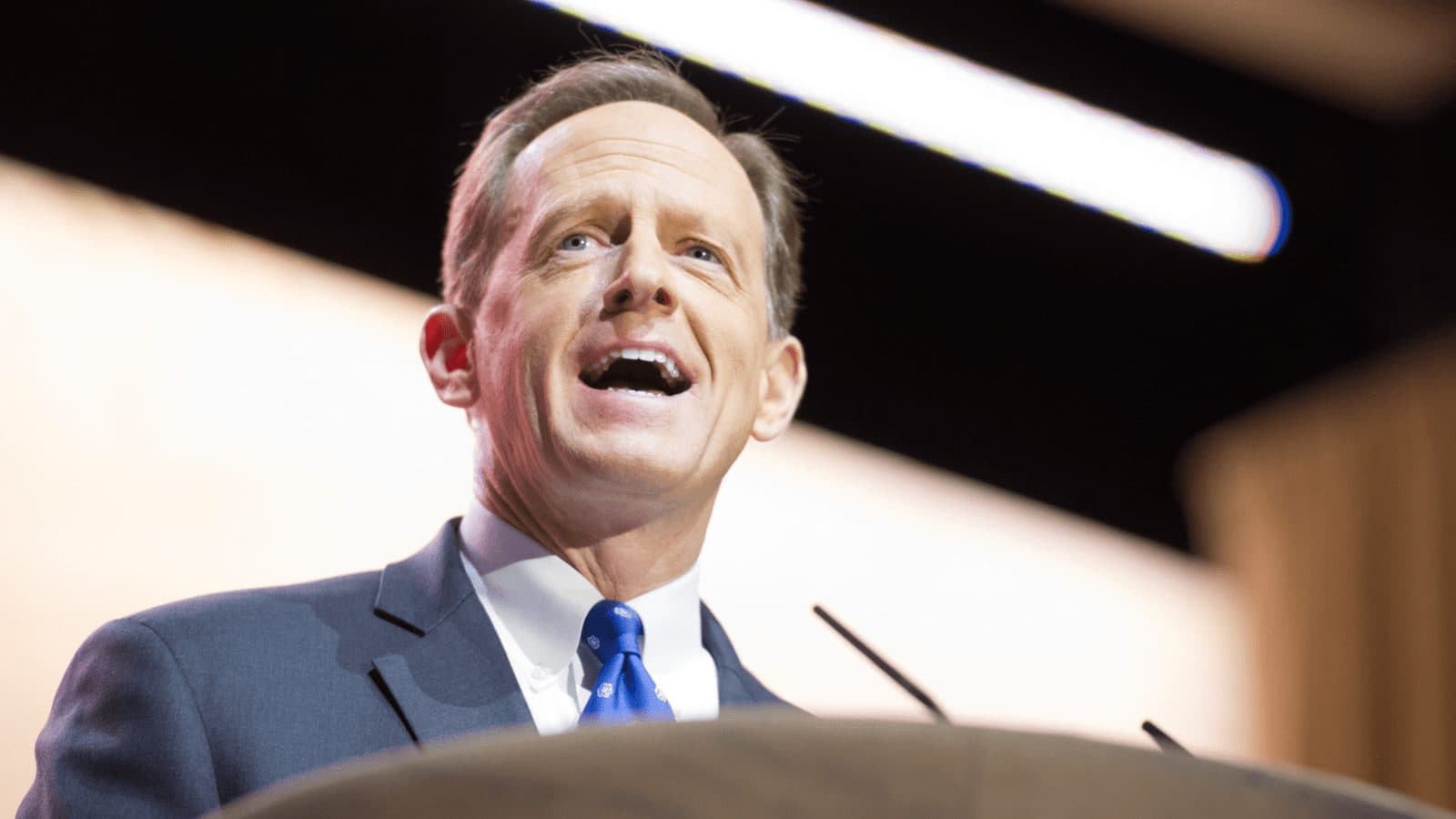 Sen. Pat Toomey | Source: Shutterstock
key takeaways
Sen. Toomey's new stablecoin bill seeks to clarify that payment stablecoins are not securities and are not under SEC jurisdiction
The existing regulatory framework for banks cannot be applied to crypto, Toomey said
Sen. Pat Toomey, R-Pa., revealed a new draft of stablecoin legislation that would allow more flexibility around which groups are authorized to issue stablecoins. 
The proposal, released Wednesday, establishes a new federal license designed specifically for stablecoin issuers while preserving the state-registered money transmitter status for most existing stablecoin issuers. Additionally, the draft bill clarifies that insured depository institutions are permitted to issue stablecoins.
The legislative proposal comes as lawmakers continue to debate requirements for which institutions can issue stablecoins.
Jean Nellie Liang, the under secretary for domestic finance at the Department of the Treasury, appeared before Congress in February to defend stablecoin recommendations from the President's Working Group on Financial Markets (PWG). The report proposed that only federally insured depository institutions should be permitted to issue the tokens. 
"[That proposal] immediately struck me as very, very narrowing," Toomey said. "I was worried that this could import this whole massive regulatory morass that banks are subjected to, and you're gonna impose that on someone because they want to issue a stablecoin? That didn't make sense to me." 
Toomey's proposal also establishes universal guidelines for payment stablecoin issuers, regardless of whether they are a state money transmitter or receiving a new federal license. These include mandatory disclosures regarding the reserve assets backing the stablecoin and subjecting them to routine audits by registered public accounting firms.
"I don't think it's a good idea to apply the existing antiquated transaction reporting regime that exists in the payment system today to new technologies like stablecoins," Toomey said during a webcast to the media Wednesday. "Frankly, we ought to be updating that regime, not incorporating it on a new technology." 
The draft bill clarifies that payment stablecoins should not be classified as securities, a distinction that will help encourage innovation in the space, Toomey said. 
"I think it is extremely important to provide clarity over the definition of what in the digital asset [space] constitutes security and what doesn't," Toomey said. "I think that's already having a chilling effect on the development of new protocols and innovation…we have the SEC claiming that basically every digital asset is a security, I think that's untenable."
---
Don't miss the next big story – join our free daily newsletter.