US Stablecoin Bill is in Process, But No Action Expected Until the Fall
Draft text for a bipartisan stablecoin bill could reportedly be delayed until after Congress' August recess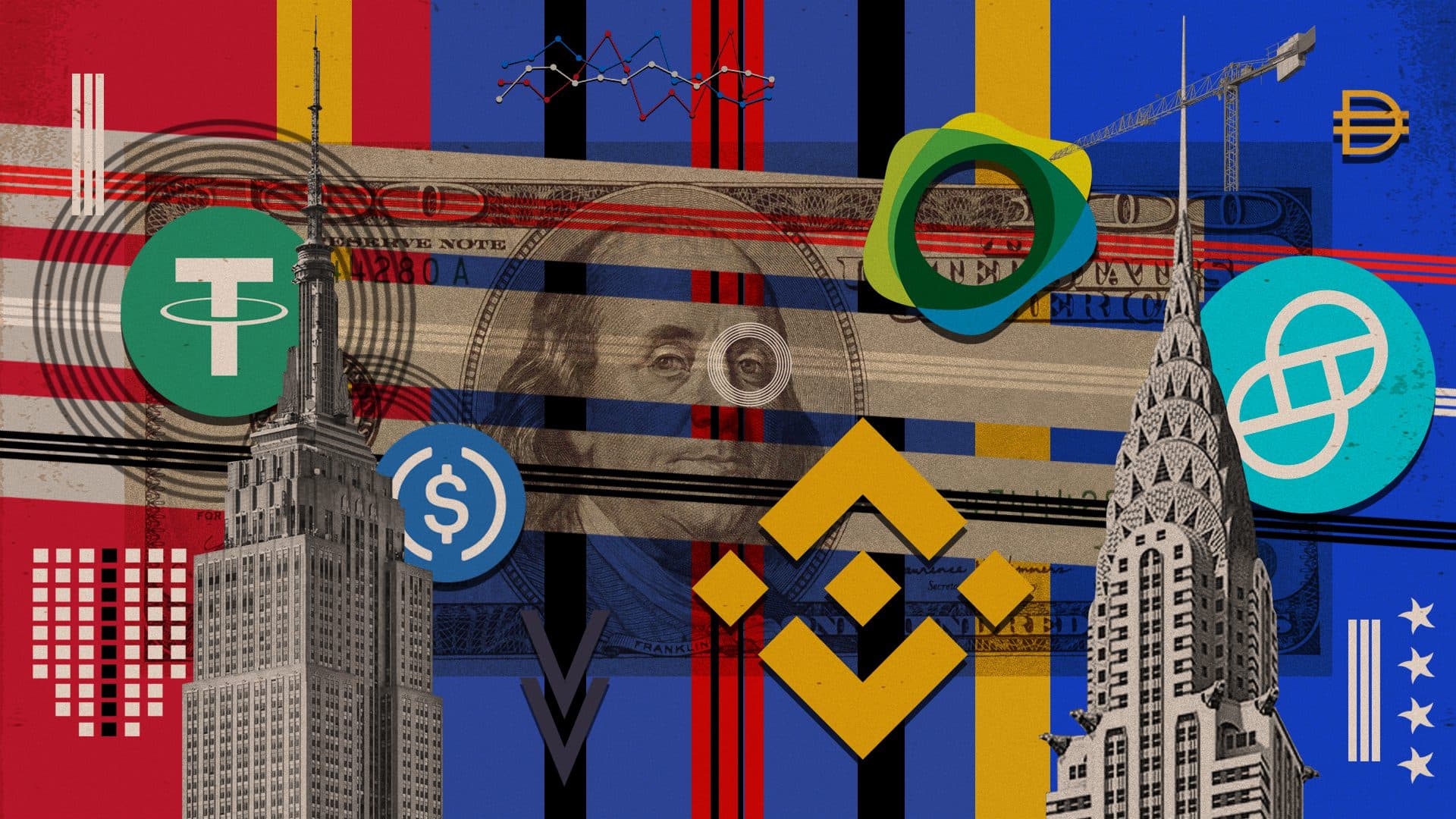 Blockworks Exclusive Art by Axel Rangel
key takeaways
A committee vote was planned for Wednesday, but the draft bill is said to still have some core issues
A month's delay won't have too much of an impact on investors, a crypto research head said
A long-awaited digital asset bill that would detail stablecoin regulation in the US has reportedly been delayed until at least September, but lawmakers might issue a draft of the bill as soon as this week.
The Block reported on Monday that members of the US House of Representatives are working on a discussion draft while the bill has been pushed back due to debate.
The move highlights that Washington is struggling to establish solid digital asset legislation after the recent collapse of several crypto lenders, which exposed investors to risks such as withdrawal freezes as unsecured creditors.
Lawmakers that were working on a potential deal between House Financial Services Committee Chairwoman Maxine Waters and Republican Rep. McHenry weren't able to complete the draft text of the bill ahead of a planned committee vote penciled in for Wednesday, the Wall Street Journal reported. 
Members of their staff had been working through the weekend to sort out policy issues within the legislation, but some core issues, including standards around custodial wallets, still remain.
This likely extends consideration of the package until at least September, when Congress is back from the late-summer break, according to The Journal. The House's upcoming recess lasts from August 8 until Labor Day on September 5.
The collapse of crypto lenders like Celsius has brought attention to the pitfalls of decentralization, anonymity, and the lack of regulation and compliance, said Martin Hiesboeck, head of blockchain and crypto research at Uphold.
"While the US players in the field might struggle to adapt and get the necessary certifications and approvals, a delay of a month won't have too much effect on investors," he told Blockworks. 
While the draft text remains largely unknown, details of the proposed framework have led watchdog groups and banking lobbyists to call for more investor protections. On Friday, the Independent Community Bankers of America encouraged Waters and McHenry to delay the July 27 markup meeting, saying they should dig deeper into the consequences posed by the regulation of stablecoins.
Politico separately reported that Treasury Secretary Janet Yellen flagged a requirement to change a key provision in the legislation. In a call with Waters on Friday, Yellen expressed concerns about how the bill addressed digital assets held in custody on behalf of customers. One source told the outlet that the Treasury wants digital asset providers to hold customer assets separately in order to ensure preservation during events such as insolvency.   
If lawmakers take more time to reconsider the approach to the proposed stablecoin regulation, the delay might have positive consequences, Alexander Tkachenko, founder and CEO of VNX said.
---
Don't miss the next big story – join our free daily newsletter.