White House Tackles Digital Identity, Distributed Ledgers in New Tech Standards
Biotechnologies, artificial intelligence, and semiconductors also included in the emerging tech standards report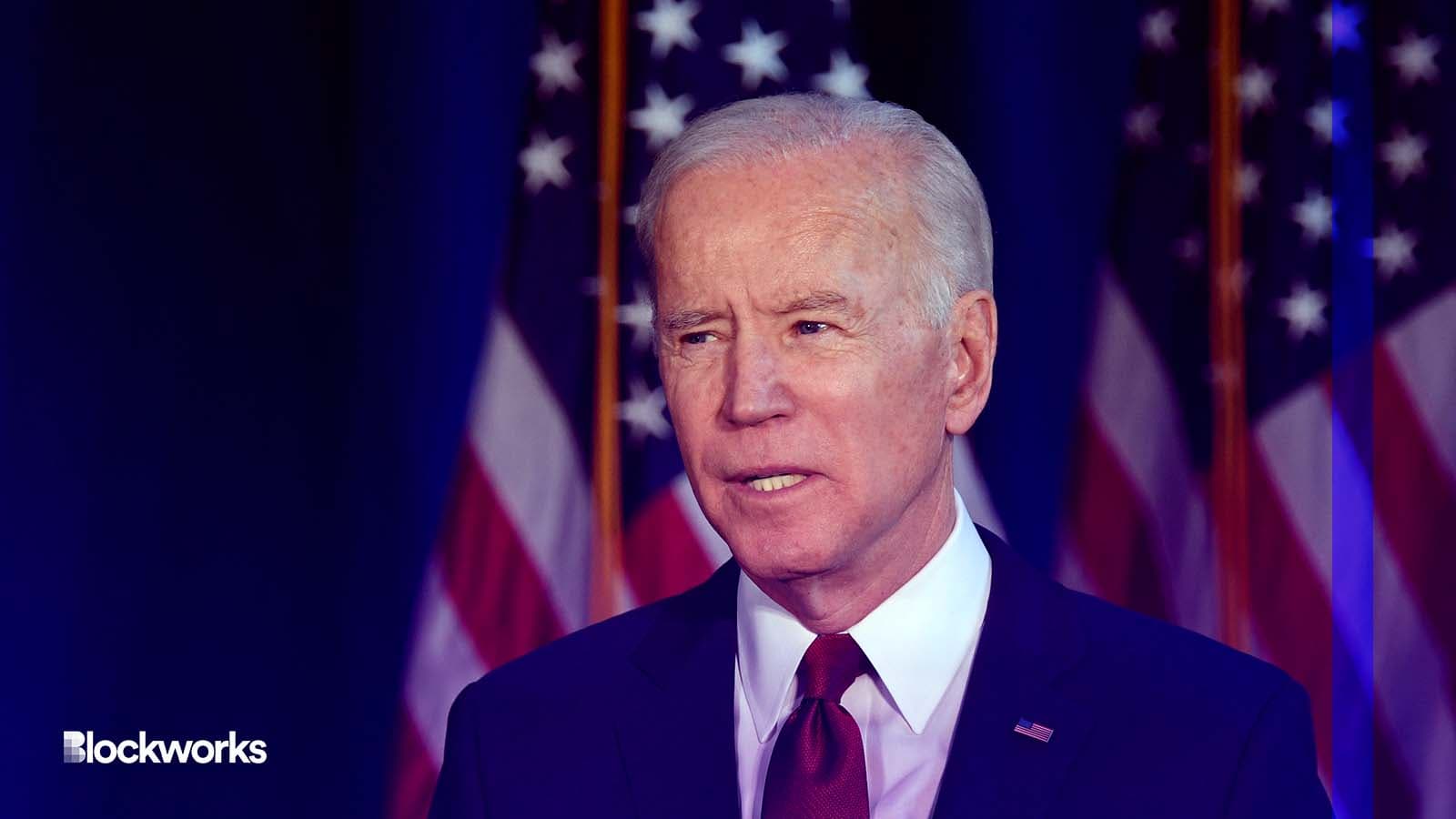 Ron Adar/Shutterstock modified by Blockworks
The White House has included crypto in its updated list of areas to watch in emerging technology. 
In the latest national security standards report, President Biden's team lays out parts of the tech industry it will "prioritize" creating standards around. 
The strategy is designed to "strengthen both the United States' foundation to safeguard American consumers' technology and U.S. leadership and competitiveness in international standards development," the White House said in a statement Thursday. Having universal standards ensures technologies are consistent in terms of safety and security, the statement added. 
The federal government said it would be focusing on "digital identity infrastructure and distributed ledger technologies, which increasingly affect a range of key economic sectors," per the report. 
The list also includes biotechnologies, artificial intelligence and semiconductors. 
The report comes just after the White House Council of Economic Advisers (CEA) released a Digital Asset Mining Excise (DAME) tax on crypto mining firms Tuesday. If passed, it would trigger a 30% tax on the cost of the electricity used by bitcoin mining to address "the economic and environmental costs," the CEA said. 
The proposal has the industry up in arms. Public bitcoin mining firm Riot said the tax would set the US back as a leader in the crypto space. 
"It's hard to overstate how bad an idea this is," Riot told Blockworks. "This proposal would push financial innovation and jobs away from America to other jurisdictions overseas, while causing harmful environmental outcomes and increased national security risks for the United States."
---
Get the day's top crypto news and insights delivered to your email every evening. Subscribe to Blockworks' free newsletter now.
Want alpha sent directly to your inbox? Get degen trade ideas, governance updates, token performance, can't-miss tweets and more from Blockworks Research's Daily Debrief.
Can't wait? Get our news the fastest way possible. Join us on Telegram and follow us on Google News.
---