Zipmex Taps Restructuring Firm as it Fights To Stay Afloat
The exchange is seeking regulatory blessings for additional investor funding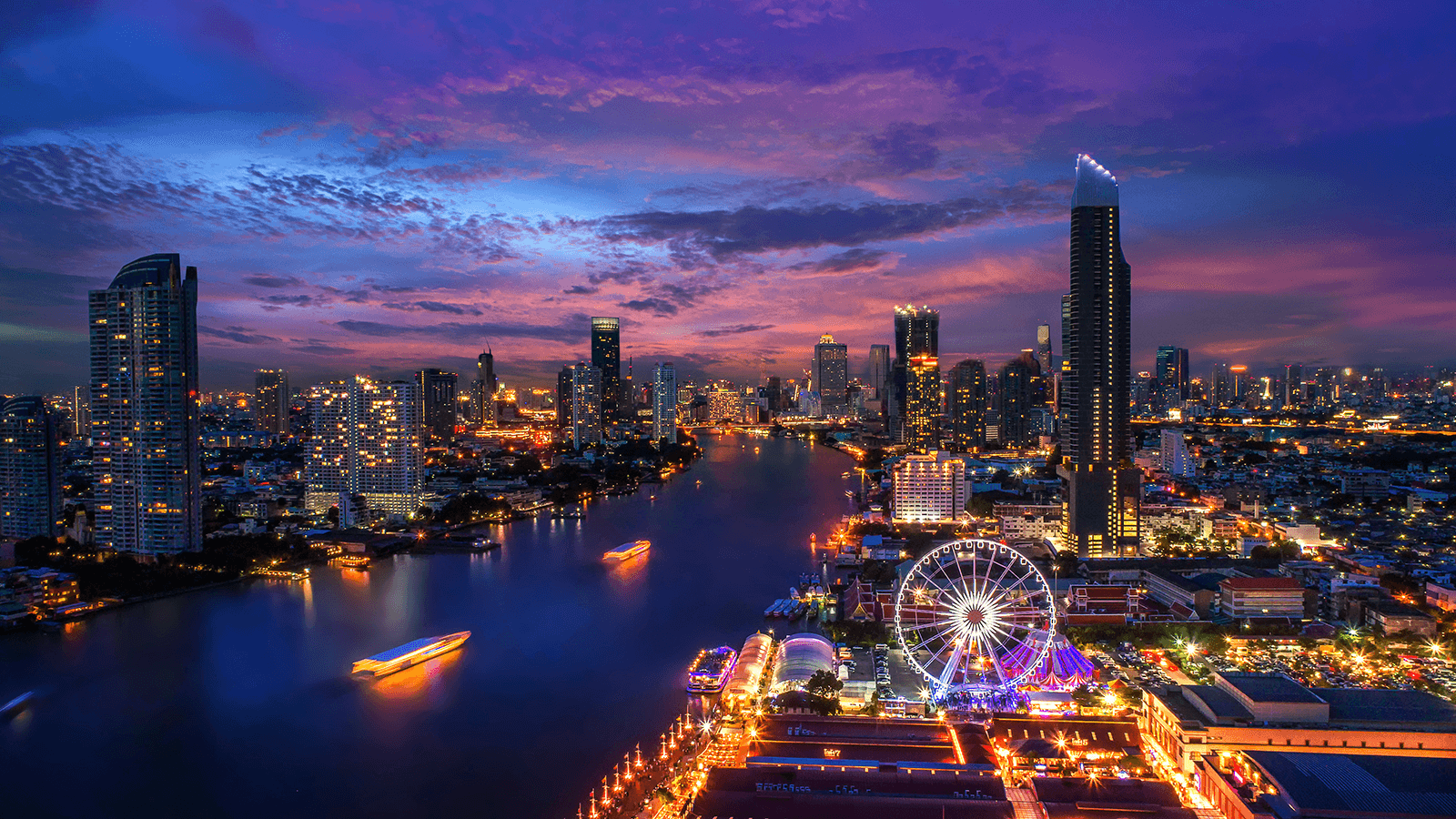 Bangkok; Source: Shutterstock
key takeaways
Zipmex said it will lay out a recovery plan to government agencies as it seeks to close deals on some much-needed investor funding
The embattled exchange has also appointed a restructuring and financial firm to hash out its recovery plan
Bankruptcy-shielded crypto exchange Zipmex is attempting to steer its ship back on course following a rocky start to the first six months of the year.
The Southeast Asia firm, which employs roughly 250 people across Singapore, Thailand, Australia and Indonesia, said Thursday it was in the later stages of securing investment from outside parties.
As part of those efforts, the firm also said it has tapped restructuring and financial consulting firm KordaMentha and intends to appoint a "Scheme Manager" to oversee the process.
"We have requested meetings with Thailand's Securities and Exchange Commission and regulators in the country where we operate to introduce our investors to regulators and present our recovery plan to government agencies," the exchange said in a statement.
Zipmex made headlines in July when it was forced to halt withdrawals, citing a "combination of circumstances" including extreme market volatility and exposure to troubled crypto lenders. 
Thailand's securities regulator later spun up a web-based form soliciting customer complaints as it stepped in to investigate.
The firm quickly sought $50 million in additional funding from outside parties, attempting to cover up a shortfall in unpaid loans from lenders, Babel Finance and Celsius.
To date, Zipmex has signed three MOU agreements with investors, according to its statement on Thursday, bringing the exchange closer to getting its hands on some much-needed funding.
An MOU does not constitute a formal agreement and is non-binding, meaning the exchange could find itself in the same position should the deals sour.
A spokesperson for both the SEC and Zipmex did not immediately respond to requests for comment on details of the MOU deals or the exchange's proposed recovery plans.
Established in 2018, the little-known exchange grew to prominence during the height of crypto's previous bull market in 2021, to become one of Thailand's largest digital asset marketplaces by trade volume.
At the time, business appeared to be booming. In August of that year, the exchange secured $41 million in Series B funding with participation coming from one of Thailand's largest banks, Bank of Ayudhya.
The funding was meant to further develop its tech infrastructure, bring on new business partners and draw in fresh talent. Even Nasdaq-listed exchange giant Coinbase wanted a piece of the action.
Lending woes and millions owed
Fast forward 12 months and the exchange is fighting to stay afloat.
In July of this year, Zipmex suspended withdrawals and deposits on its platform, later revealing it had burnt a $53 million hole in its balance sheet due to its exposure to some of the industry's troubled crypto lenders. 
It has since reopened withdrawals to select altcoins including solana, XRP and cardano while withdrawals in bitcoin and ether remain locked in the company's native wallet.
"I can confirm that we will continue to move forward to resume services," co-founder Akalarp Yimwilai said in a statement.
Roughly $48 million in unpaid loans is reportedly owed to Zipmex from Hong Kong's Babel Finance, with a further $5 million attributed to Celsius — the US-based lender that filed for bankruptcy last month. 
Despite being a relatively low sum in the greater context of what others in the industry have faced, it's been enough to severely impact operations as well as solicit shareholder calls for Zipmex co-founder and CEO, Marcus Lim, to step down. 
While the exchange's chief has resisted those calls, he conceded last week that if pressured further to do so, he would give up the reins.
"The fact that Zipmex's withdrawals are limited in Thailand but open in other jurisdictions suggests that it was their Thai customers' deposits that were affected by exposure to Babel Finance," Hayden Hughes, CEO of Singapore-based social trading platform Alpha Impact told Blockworks.
Hughes, who also advises for early-stage blockchain and crypto venture capital firm Antler, said investors would need to weigh whether the hole in its balance sheet is small enough to justify bailing out the firm.
At its height, Zipmex offered a 10% yield via its interest-bearing crypto product ZipUp+ which was linked to Babel and Celsius via its lending program.
Both Celsius and Babel halted withdrawals earlier this year following an industry-wide liquidity crunch that came shortly on the heels of a market tailspin, triggered by Terra's demise.
In an effort to allow the exchange to make amends, a Singaporean high court granted Zipmex roughly three months of creditor protection last week as it sees through plans to restructure its business.
The court ruling also granted the exchange protection against creditor lawsuits until Dec. 2.
Further information on its restructuring plans are expected in the coming month, Zipmex said. This will include details about online Townhall meetings slated for Sept. 15.
---
Don't miss the next big story – join our free daily newsletter.