$359 Million Poured into Crypto Funds Last Week
Following two straight weeks of outflows, cryptocurrency fund inflows are back to December 2020 levels. Inflows resumed last week with $359 million flooding into crypto products, according to data compiled by CoinShares.  Digital investment firm Grayscale, known for the Grayscale Bitcoin […]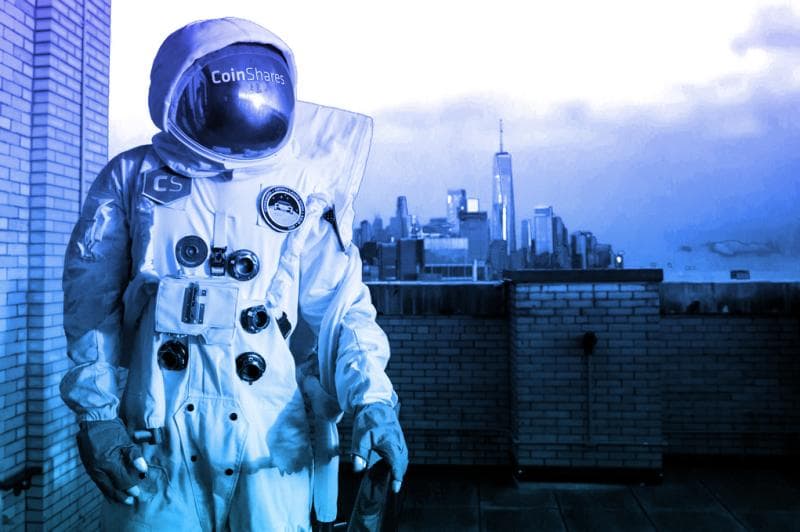 key takeaways
After two weeks of outflows, last week saw a net investment inflow of $359 million into crypto products
Bitcoin led, making up 99% of asset inflows
Following two straight weeks of outflows, cryptocurrency fund inflows are back to December 2020 levels. Inflows resumed last week with $359 million flooding into crypto products, according to data compiled by CoinShares. 
Digital investment firm Grayscale, known for the Grayscale Bitcoin Trust (Ticker GBTC), led with $370.1 million inflows into their products last week. GBTC has $22.9 billion in assets under management as of January 15, 2021. 
Last week's inflows were 99% Bitcoin, showing that investor interest remains strong even after this month's pullback. Bitcoin's 24-hour trading volume has increased to $12.2 billion so far in 2021 compared to $2.2 billion in 2020. The largest digital currency's 2020 rally saw the coin rise more than 200% before stalling just after reaching an all-time high of $41,973 in January 2021. 
Investors pulled $3 million from Ethereum last week, although demand for the alternative coin may increase after ETH reached an all-time price high of $1,439 on Tuesday. The second-largest digital currency is up nearly 90% year-to-date compared to Bitcoin's 27% rise. 
"Eventually, I think we are going to see a diversification play here for the crypto space," said, Edward Moya, senior market analyst at Oanda Corp. "Everything is the same, when you compare what is happening now versus three years ago, as far as the drivers, except now you have institutional money coming in, and that makes things a lot different."