Alex Mashinsky Steps Down As Celsius CEO
"Honestly, it's surprising it took this long given everything that has happened," a former Celsius employee said of Mashinsky's departure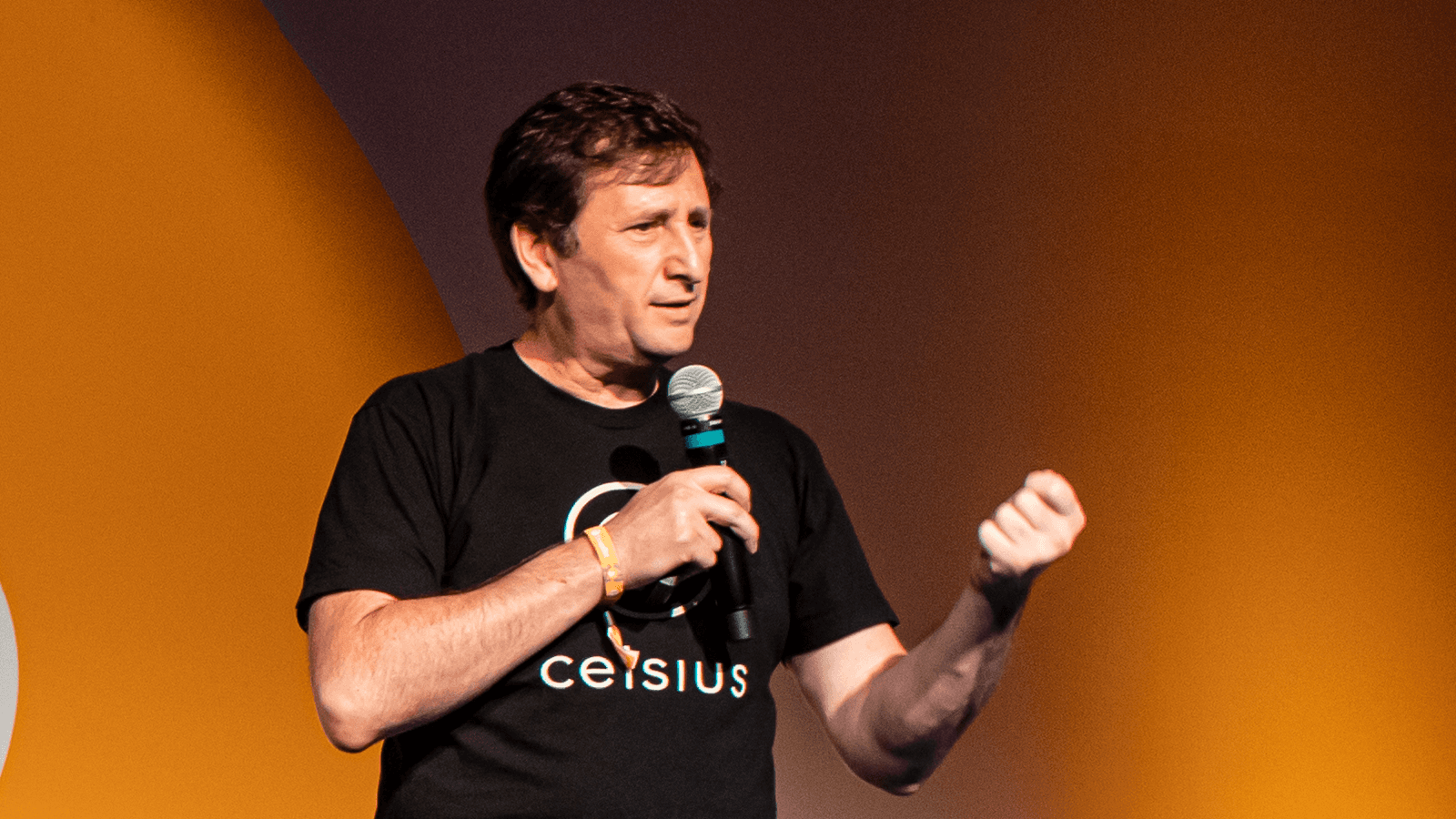 Alex Mashinsky, Celsius CEO; Source: Shutterstock
key takeaways
Chris Ferraro, who was once the company's chief financial officer, will be stepping in as interim CEO
"I regret that my continued role as CEO has become an increasing distraction," Mashinksky said
Alex Mashinsky, CEO of troubled lender Celsius, has stepped down from his position, effective immediately.
Chris Ferraro, who was previously the chief financial officer at the crypto lender, has been appointed as interim CEO and chief restructuring officer of the company. 
"Please accept my resignation as CEO of Celsius Network, as well as my directorships and other positions at each of its direct and indirect subsidiaries, with the exception of my director position," Mashinsky said in a statement. 
"I regret that my continued role as CEO has become an increasing distraction, and I am very sorry about the difficult financial circumstances members of our community are facing," Mashinsky said. 
Founded just over five years ago in 2017, the company was once a popular crypto lending platform, respected by the likes of Sam Bankman-Fried, who named the company as one of the top 50 unsecured creditors of Alameda Research, the trading firm he founded.
But the good times did not last long — the cryptocurrency lender filed for bankruptcy in July this year, after the collapse of Terra/Luna and Three Arrows Capital (3AC), to which Celsius Network lent $75 million. 
"Honestly, it's surprising it took this long given everything that has happened," a former Celsius employee who wished to remain anonymous told Blockworks.
The price of the Celsius Network token CEL plunged by 10% following the announcement before bouncing back slightly, according to CoinGecko.
"I believe we all will get more if Celsians stay united and help the UCC with the best recovery plan. I remain willing and available to continue to work with the Company and their advisors to achieve a successful reorganization," Mashinsky said.
---
Don't miss the next big story – join our free daily newsletter.