Aragon DAO May Be Restructuring to Get Ahead of Swiss Regulations
If ANT token holders profit from the DAO's treasury, it may no longer be considered a utility token under Swiss laws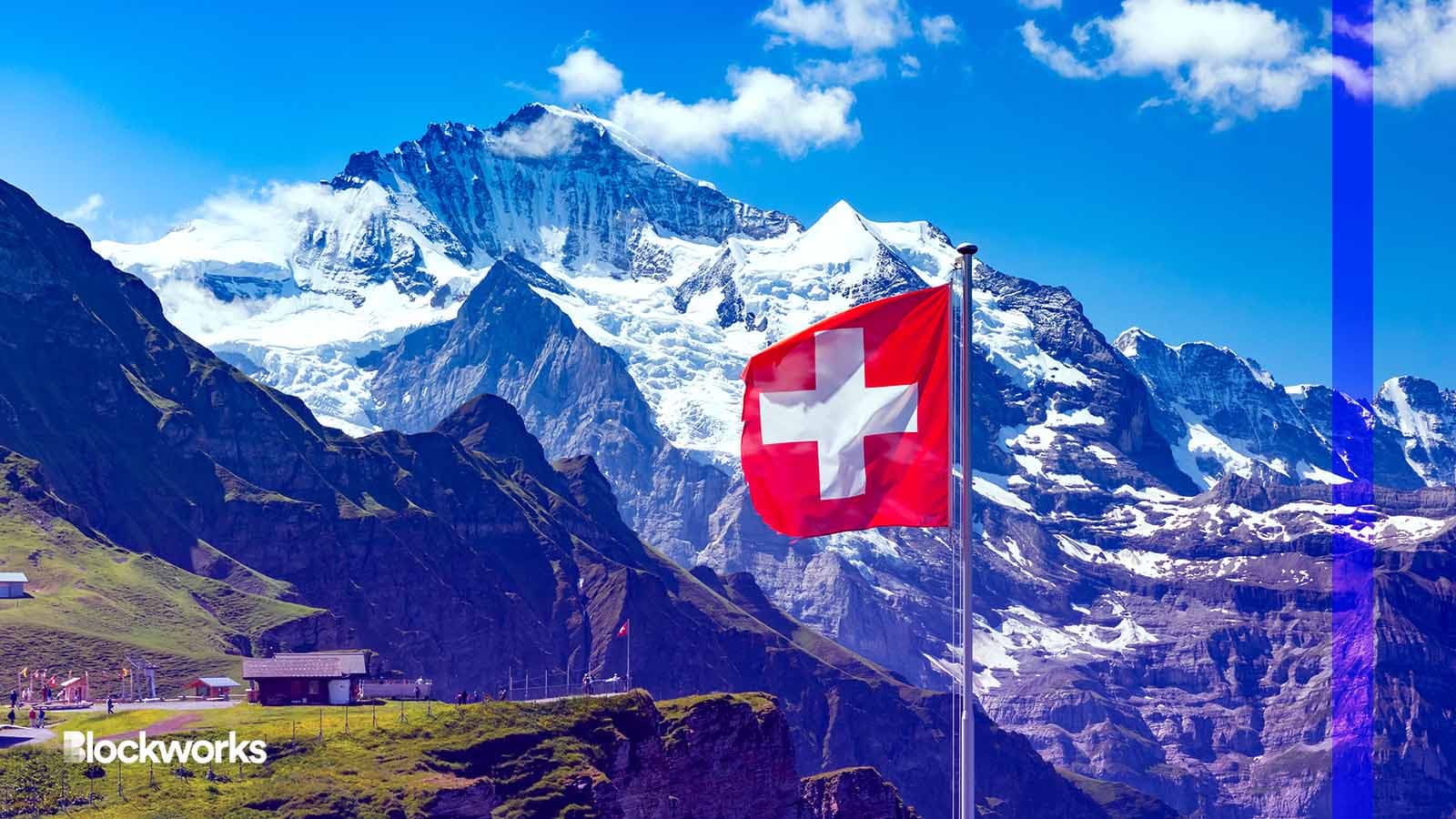 kavalenkava/Shutterstock modified by Blockworks
Aragon, an open-source software creator for managing DAOs on Ethereum, will retract plans for ANT token holders to gain voting rights over its $200 million treasury. 
Why? 
Well, the Swiss-based Aragon Association said in a blog post that the network's ANT token is registered as a "utility token" in Switzerland and must be used for its "stated social purpose."
In other words: ANT isn't supposed to make traders money. 
"Some tokens may be created and used as financial instruments, but ANT is not one of them."
"ANT is designed to serve a specific purpose: to facilitate participation in Aragon's technology, which exists to advance and protect Aragon's stated mission," the association wrote in explaining its utility token designation. 
But Karin Lorez, a senior legal advisor based in Zurich, told Blockworks that "If ANT is a utility token according to Swiss laws, it does not fall under any financial market regulation such as AML (Anti-Money Laundering Act)." 
DAOs in Switzerland are commonly structured as an association — not as a business — according to Lorez, meaning they cannot operate for profit. 
So, although Aragon Association has no "stated social purpose" that it must abide by according to Swiss regulations, its native token ANT must only be used to provide access to blockchain services and infrastructure if it wishes to remain a "utility token."
If the ANT token can be used to profit its holders, it could be reclassified as an "asset token" — comparable to equities, bonds or derivatives — or a hybrid token. The Swiss Financial Market Supervisory Authority (SFMSA) outlined all three classifications in its 2018 guidelines for initial coin offerings (ICOs). 
In this case, the ANT token would be considered a security and fall under Swiss financial regulations. 
To ensure that the Aragon DAO does remain under a non-profit designation, the Aragon Association plans to repurpose itself as a grants program for developers looking to build on its technology stack. 
The Aragon Association said the decision came after a 51% attack by a group called "Risk-Free Value (RFV) Raiders" who were associated with the liquidation of Rook DAO — where token holders benefited financially from the DAO's treasury following its dissolution.  
As the value of ANT did not grow alongside the Aragon treasury, the Aragon Association noted that significant vulnerabilities were on the horizon.
After spotting "a sudden and suspicious uptick in Aragon Discord server activity," moderators banned a group of users on its Discord channels, including members of crypto asset management firm Arca.
Arca has since responded to the accusations, saying that Aragon's "failure to empower the community with treasury transfers, and overall lack of transparency to be frustrating and against the ethos of both what DAOs are meant to be and what Aragon team members have repeatedly said they stood for."
"We are planning to work with other token holders to propose that Aragon continue the buybacks to return ANT to book value, and were not planning on advocating for a dissolution," Arca wrote.
---
Don't miss the next big story – join our free daily newsletter.