AT&T Off the Hook in $24M Crypto Sim Swap Case
Judge rules in favor of AT&T motion for Summary Judgment, US court records shows, in a win for the telecommunications giant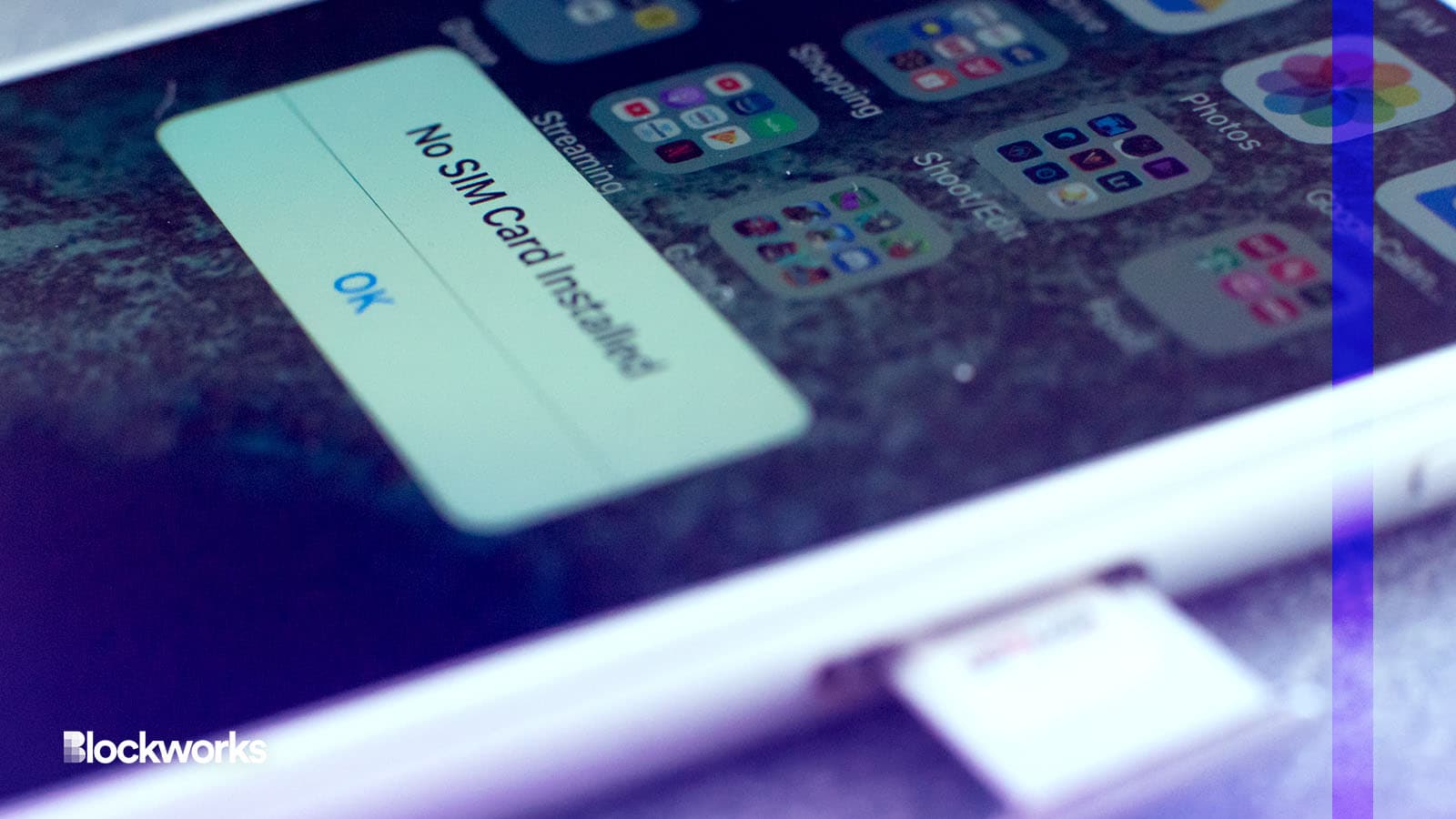 Source: Shutterstock / 010110010101101, modified by Blockworks
AT&T has emerged victorious in a lawsuit filed by prominent crypto investor, Michael Terpin, nearly six years ago over his loss of millions in digital assets following a SIM-swapping hack.
A filing from the Central District Court of California shows AT&T's motion for Summary Judgment was granted last week, meaning the judge ruled in favor of the telecommunications giant without the need to go to trial. 
Judge Hon. Otis D. Wright II, overseeing the case, has determined that there is no evidence to support Terpin's claims against AT&T which is now let off the hook for losses and damages.
"I am shocked and baffled by this ruling," Terpin told Blockworks via email. "This decision is especially mystifying since the court twice previously refused to dismiss the case."
In mid-2017, hackers changed Terpin's phone number to divert calls and messages after they bribed an AT&T employee to swap his SIM settings with their own.
The hackers were able to reset passwords and send 2FA messages to a new phone, where they proceeded to steal $24 million in crypto. Terpin later filed a lawsuit against AT&T in 2018 alleging the company had failed to prevent the attack and identity theft.
In addition to being a crypto investor and entrepreneur, Terpin is responsible for co-founding blockchain public relations firm Transform Group as well as the crypto investor network BitAngels.
The investor had asked for compensation for the loss of his crypto, as well as punitive damages totaling some $240 million. Terpin's claims against the company included allegations of negligence, breach of contract and violation of the Communications Act, among others.
Judge Wright II initially allowed some of Terpin's claims to proceed on Feb. 24, 2020, meaning he was allowed to continue pursuing his claims in part after AT&T was awarded a partial dismissal.
At the time, the court had found Terpin had established a "special relationship" with AT&T that may have resulted in the company owing him "economic damages" for negligence or breach of contract.
Instead, rather than finding merit in the plaintiff's claims, the court has ordered that the investor be barred from recovering any damages and that all dates and deadlines in the case be vacated.
"Sadly, the opinion ignores long-standing federal law and a mountain of evidence that AT&T was grossly negligent and consciously disregarded its legal duties to protect its customers from this type of cybercrime," Terpin said. "There are multiple triable issues of fact here."
The case underscores the need for users to think carefully about self-custody of assets, understanding crypto wallets and employing proper risk management such as the use of multi-signature schemes.
Updated April 4, 2023 at 7:01 PM ET: adds comments from Terpin
---
Don't miss the next big story – join our free daily newsletter.