Bitcoin investors hold tight in uncertain times, on-chain data shows
Bitcoin held in wallets that have little to no transaction history suggests more holders are opting to guard their coins rather than spend them in anticipation of future price rises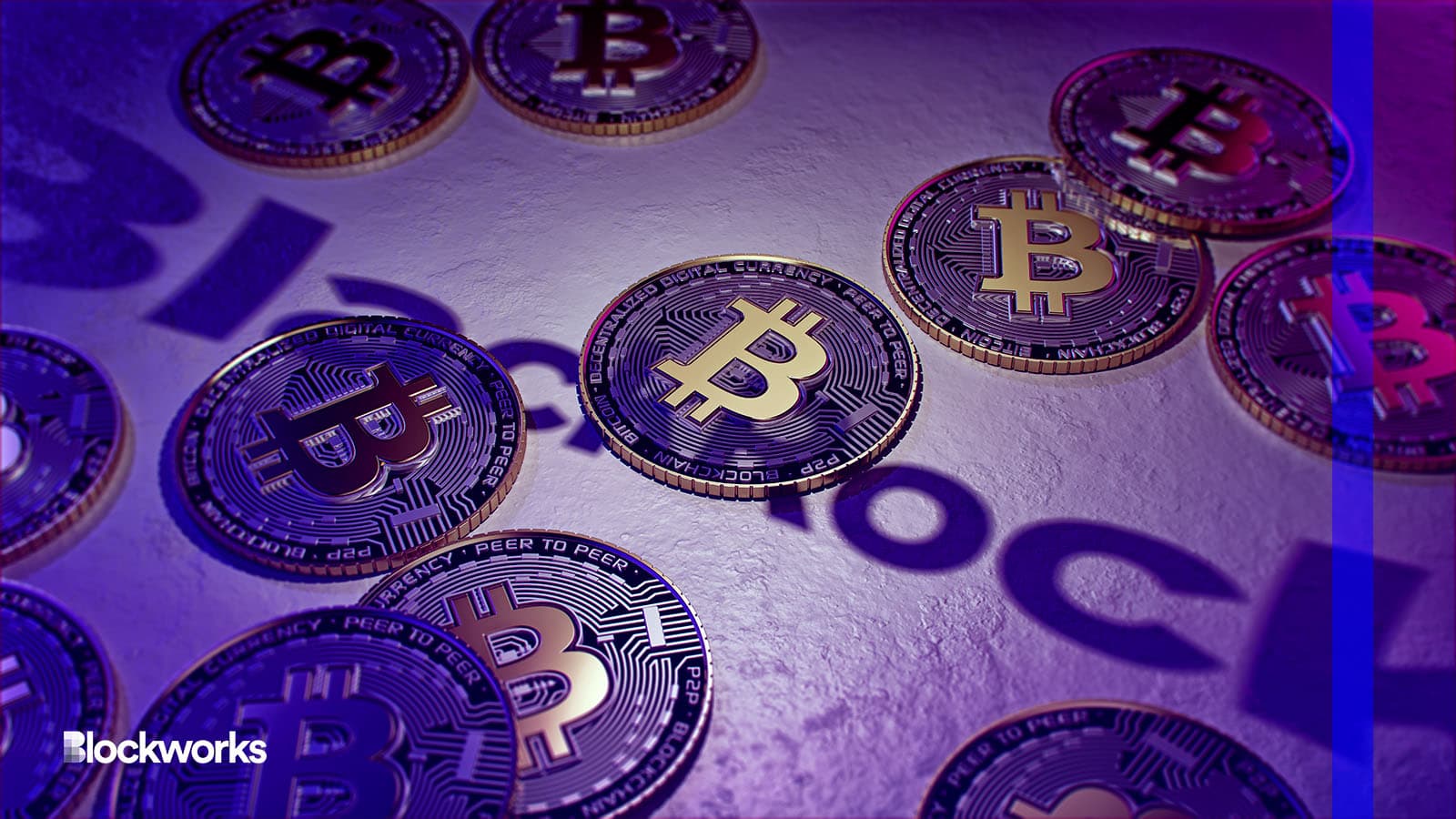 ioda/Shutterstock, modified by Blockworks
Despite fresh waves of regulatory litigation and muted market dynamics, on-chain data suggest larger crypto investors are clinging on throughout a period of uncertainty.
On Tuesday, the number of unique addresses holding at least one bitcoin breached new highs, above one million, as the market continues to digest Blackrock's spot ETF filing late last week.
Addresses cradling a larger share — above 10 BTC — have also breached heights not seen since September 2019, market data shows. 
Also this week, bitcoin's dormant supply hit a new all-time high of 15.2 million BTC, while exchange balances plunged to their lowest since January 2018, Glassnode data shows.
Bitcoin held in wallets that have little to no transaction history suggests more holders are opting to guard their coins rather than spend them in anticipation of future price rises.
Roughly 146,000 BTC per month is making its way into illiquid wallets away from centralized exchanges. That may be offering up a narrative for a "gradual and steady" accumulation phase for specific cohorts over the next six months, Glassnode said.
It could also lead to a period of boredom over the next eight to 18 months, Glassnode added, pointing to previous cycles throughout bitcoin's 14-year history.
Still, Blackrock's decision to push through its iShares Bitcoin Trust with the SEC comes at a time of doubt among sophisticated entities seeking to turn a profit — including market makers, said Auros co-founder Ben Roth.
"Markets have become noticeably quieter in recent months with volumes dropping to three-year lows and volatility at levels not seen since 2019," Roth told Blockworks. 
This can be partly attributed to an extended downtrend in the market, where crypto "tourists" eventually concede defeat and cash out, the co-founder added.
It's also a consequence of regulatory scrutiny across a number of jurisdictions — including in the US — which has led to large trading firms withdrawing from select market segments.
"Given this inherent risk, it is not surprising if spreads widen further and overall liquidity diminishes, thereby further widening spreads and so on," Roth said.
---
Don't miss the next big story – join our free daily newsletter.